Chronic pain affects daily activities of life and mental health. Seek medical attention when it becomes unbearable. Treating chronic pain with medications, therapies and making lifestyle changes will be helpful. The pain associated with chronic conditions can last for months or even years. According to doctors, chronic pain is pain that lasts for 3 months to 6 months or more.
Most people get back to normal but there are situations when the pain lasts longer or appears suddenly without any prior history of an accident or surgery. Chronic pain affects people living with diabetes, arthritis, fibromyalgia, and back pain. Chronic pain can lead to depression.
LIVING WITH CHRONIC PAIN
Around 20% of Americans suffer from chronic pain. The most common chronic conditions are-
Back pain
Joint pain
Nerve pain
Headaches or migraines
Neck pain
Scar tissue pain
Fibromyalgia
Infections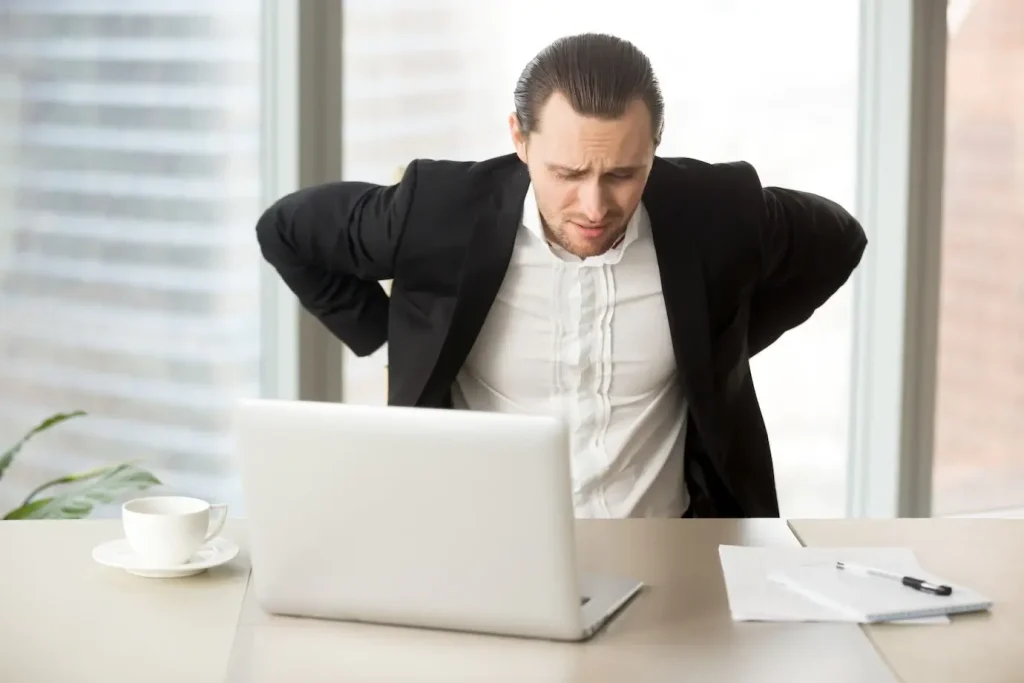 ACUTE PAIN VS CHRONIC PAIN
Acute pain may occur due to injury or illness. Acute pain occurs suddenly and is short-lived. After the underlying reason has been identified or managed, the pain usually disappears. A person's life is usually affected by chronic pain for a longer period of time, as it doesn't go away with time.
HOW TO DEAL WITH SEVERE CHRONIC PAIN?
What we can do to treat acute and chronic pain? The following options are available-
Pain medication
Use heat or ice
Physical therapy
Distract your mind (read books)
Avoid certain foods
Stress management
But sometimes these options don't affect chronic pain. When chronic pain starts to significantly affect one's quality of life, it is another sign that it has become out of control.
WHAT LEADS TO CHRONIC PAIN?
A number of messages that flow through your nervous system cause you to feel pain. When you hurt yourself, pain signals are sent to that area. They send electrical signals which reach your brain through nerves. Your brain processes the signal, which then transmits the pain signal. Usually, the signal disappears once the cause of the pain is treated. But with chronic pain, the nerve signal keeps sending messages to the brain after you have recovered.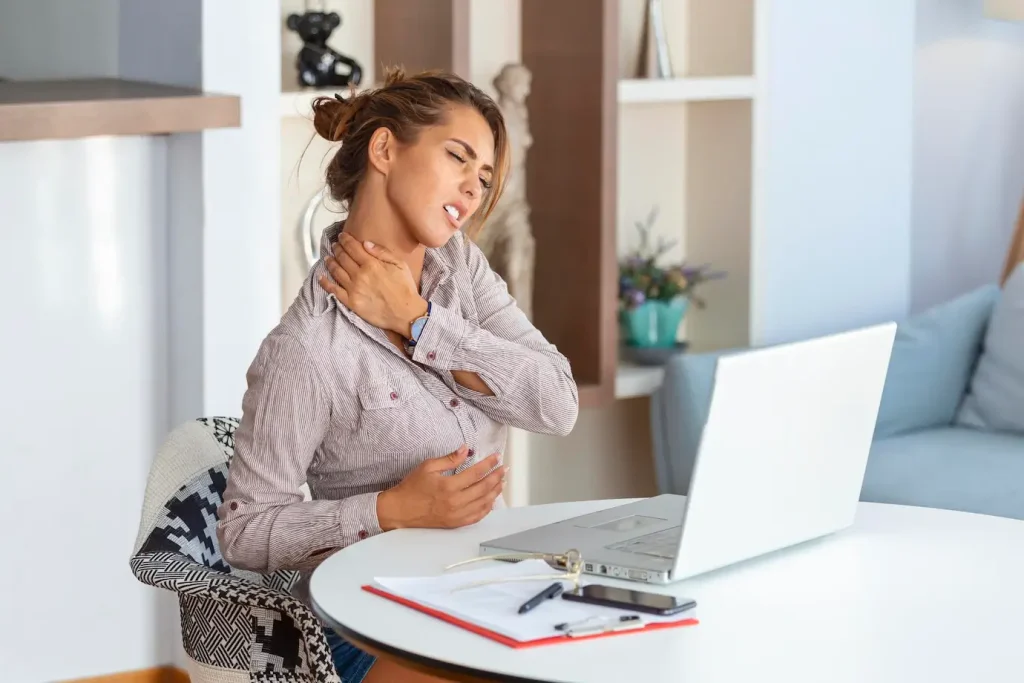 WHAT ARE THE SYMPTOMS OF CHRONIC PAIN?
Chronic pain can be mild or severe and may feel like throbbing, burning, dull ache, soreness, squeezing, stiffness, and shooting. Other symptoms include- feeling tired, sleeping trouble, not feeling hungry, changes in mood, and weakness.
HOW TO DIAGNOSE CHRONIC PAIN?
Since pain is typically a symptom, your healthcare professional should try to determine the source of your pain. He may ask-
Location of pain.
Type of pain.
How do you describe it on a pain scale of 0 to 10?
Its frequency.
How does it affect both your life and your work?
What causes it to get better or worse?
How do you manage stress?
Whether you've experienced any illnesses or surgeries.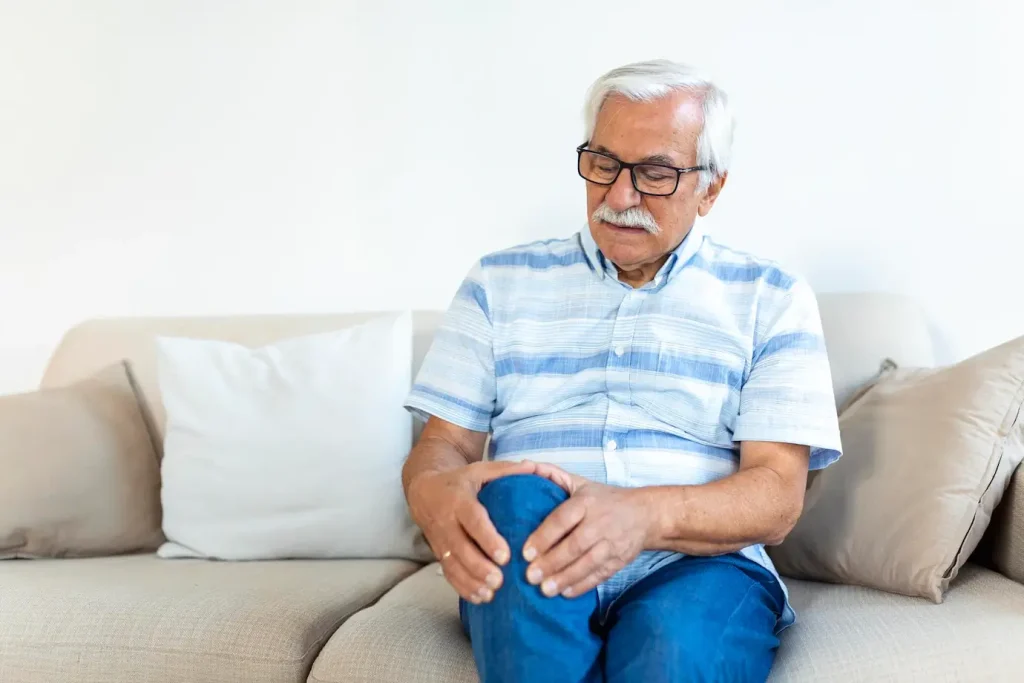 WHAT PROCEDURES ARE USED TO DETECT CHRONIC PAIN?
After a physical examination, your doctor may recommend the following tests-
Blood test
Imaging test
Electromyography for muscle test
Balance and reflex test
Urine test
HOW DOES CHRONIC PAIN AFFECT MENTAL HEALTH?
People experiencing chronic pain are at risk of developing depression and anxiety. A person may feel alone, helpless, and dependent on others when chronic pain overcomes them. That is why doctors often use antidepressants as a way to treat chronic pain. Both the pain and the emotional stress it creates can be treated with these medications. Pain also affects sleep and stress levels. Lack of sleep and increased stress can both increase pain.
LONG-TERM EFFECTS OF CHRONIC PAIN
When living with chronic pain, many people develop anxiety, depression, or low mood. It limits their ability to live normally and frequently makes them feel anxious or hopeless.
It is considerably difficult for people with chronic pain to keep up healthy relationships with loved ones because their capacity to work or go out is frequently restricted.
Lack of sleep can be quite frustrating because healing requires rest, yet many individuals find it difficult to get the required amount of sleep due to discomfort.
One's capacity for remembering can be impacted by chronic pain, ultimately impairing long-term memory and focus.
HOW CAN I HELP MYSELF?
Create a schedule of activities that help you to manage your pain.
Avoid continuing through pain; instead, stop before it gets worse.
Finding something to help you relax will help you cope with your pain even if it can be difficult to do so when you're in pain.
Do regular exercise. Even a small amount will ease your pain.
Take pain medicine.
Talk to your friends and family.
Breathing exercises and medication.
A nutritious, well-balanced diet not only provides energy for your body but also has a long list of health benefits.
TREATMENT FOR CHRONIC PAIN
Milder pain can be treated by-
NSAIDs (Nonsteroidal anti-inflammatory drugs) such as aspirin
Opioids
Topical pain relievers such as creams, lotions, or spray
If over-the-counter treatments don't work, your doctor might recommend stronger medicines such as muscle relaxants, anti-anxiety drugs, antidepressants, and prescription NSAIDs such as Celebrex.
---
Chronic pain is persistent pain that persists over a prolonged period of time or coexists with a chronic illness. It is important to manage chronic pain because it is a serious medical issue. Visit Specialty Care Clinics for effective chronic pain treatment. You can call us at 469-545-9983.