You might think of your spinal cord as one single piece but it's actually a column of nerves protected by sheath of myelin and then further secured by 33 butterfly shaped vertebrae.
Medical providers divide the spinal cord into five distinct regions knowing the region in which the injury is located and also it is often the key to understanding your diagnosis and treatment.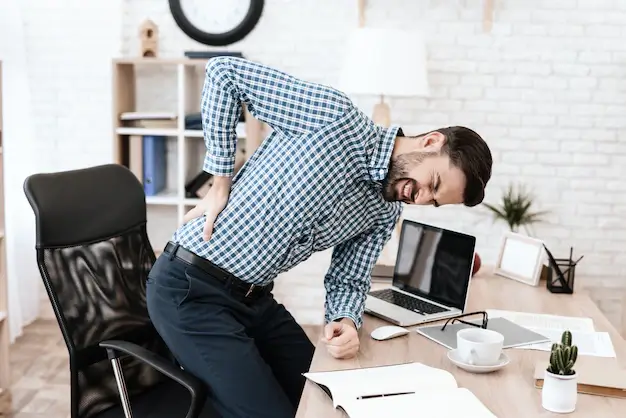 WHAT ARE THE FIVE SPINAL CORDS?
The cervical spinal cord – This is the top most portion of the spinal cord where the brain connects to the spinal cord and the neck connects to the back, this region consists of seven vertebrae commonly referred to as c1 through c7, all spinal cord numbers are descending so c1 is the highest vertebrae while c7 is the lowest in this region.
The thoracic spinal cord – This section forms the middle of the spinal cord containing 12 vertebrae (T1-T12).
The lumbar spinal cord – This is the lower region of the spinal cord where your spinal begins to bend. If you pull your hand in your lower back where your back bend backward you will feel your lumbar region and there are five vertebrae (L1-L5).
The sacral spinal cord – This is the lower triangle shaped region of the spine also with five vertebrae, while lumbar spine vertebrae bends inward the vertebrae of the sacral region bends slightly outwards .There is no actual spinal cord in this section it is made up of nerve roots which exits the spine at their respective vertebral levels.The coccyx – Commonly referred as Tailbone it comprises three to five separate or fused vertebrae below the sacrum.
WHAT ARE THE MAIN CATEGORIES OF SPINAL CORD INJURY? –
There are two different types of spinal cord injury: Complete and Incomplete.
Complete – In a complete spinal cord injury, the victim experiences no function below the injury site. With a complete injury one cervical nerve root could recover in 80%. Two nerve roots may recover in some patients. Spinal injuries are the most serious and occur when the spinal cord is injured eliminating the brain's ability to send signals below the injury side.
Incomplete – Because of the partially compromised condition of the spinal cord. Spinal cord injuries commonly result from compression or damage being inflicted with the spinal cord that reduces the brain's ability to send signals below the injury side. Incomplete injuries vary drastically from one person to another. Some sensory and motor functions may be slightly compromised or newly eliminated in others additionally some incomplete injuries result in Triplegia the loss of sensation and movement in one arm and both legs. Incomplete spinal cord injuries are increasingly common that leads to being in part of better treatment and increased knowledge of how to respond and how not to respond due to improved spinal cord injury. Research shows these injuries now account for more than 60% spinal cord injuries which means we're making real progress towards better treatment for sci rehabilitation.
WHAT ARE THE TYPES OF SPINAL CORD INJURY?
Primary injury – Primary injury includes, Concussion, Contusion, Compression and Penetration.
Secondary injury – Secondary injury includes Oedema, Ischaemia and necrosis, Acute inflammation, Apoptosis and Excitotoxicity.
Chronic injury – Chronic injury includes Glial scarring, Cyst formation,Chronic inflammation, Arachnoiditis and Tethered cord.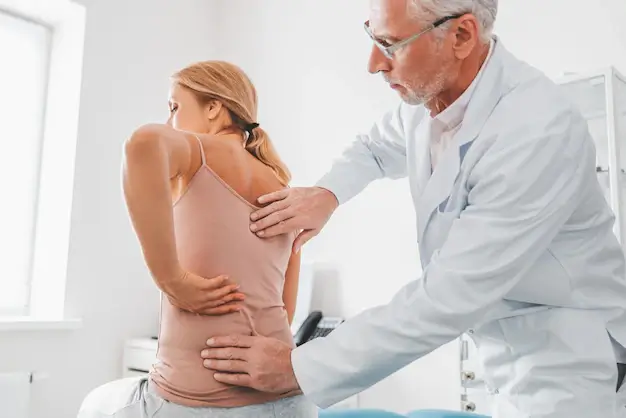 WHAT ARE THE TREATMENT TARGETS OF CELL-BASED AND STEM CELL-BASED THERAPIES?
Neuroregeneration, Axonal growth, Remyelination, Synapse formation (eg, with neural stem cells), Anti-inflammation, Reduction of secondary damage (eg, microglia, neutrophils, and macrophages), Microenvironment modification, Promotion and preservation of cell integration, basal lamina neurotrophic factors, and signaling RNAs (eg, with mesenchymal stem cells).
WHAT ARE THE COMMON EFFECTS OF SPINAL CORD INJURY?
You may experience loss of movements below the part of the injury.
Effects on your fertility.
You may feel involuntary movement below the injury part.
You may feel sweating and shivering like you are affected by temperature control.
You feel difficult to breathe.
Some changes may happen in your blood pressure and diabetes.
Changes in functions of bladder and bowel.
Changes in sexual functions.
Also you may feel low on your mental health.
And the thing you have to remember is, all Spinal cord injuries are different so it's not necessary to happen with others that happened with you.
WHAT ARE THE PHYSICAL CHANGES THAT SPINAL CORD INJURY PATIENTS MAY EXPERIENCE?
You feel very different in the functions of physical and mobility.
You will have to adapt to the new way to manage your bladder and bowel functions.
More time to invest in your health as well as well being.
Need assistance to deal with everyday tasks.
New angle to adopt hobbies, interests and work.
Need regular checkups and medications.
You may feel swellings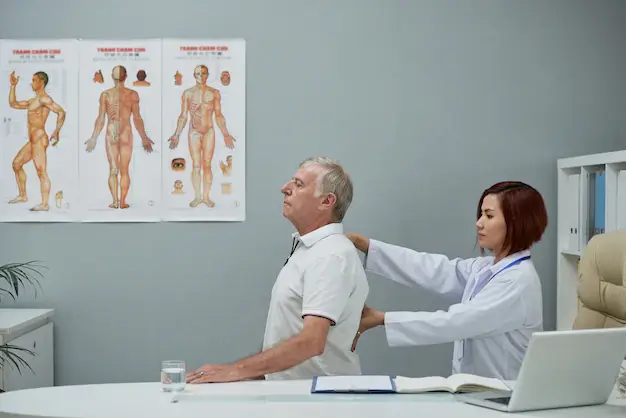 WHAT ARE THE PRACTICAL CONSIDERATIONS?
You may face difference in your household income
Modifications in your home environment
Changes in your independence compared to your previous life.
You need to modify your daily routine and workplace .
Need to get personal care services.
We serve urgent care facilities for spinal cord injury for medical emergencies contact (469) 545-9983.
WHAT ARE THE IMPACTS ON LIFE?
Also it may affect your personal life like marriage / partner / relationships , Friendship, Family, Work, Accommodation etc.
WHAT IS REHABILITATION?
Rehabilitation for spinal cord injury may differ from person to person. Aim is to enable a person to become as independent as they can.
The rehabilitation procedure starts in the hospital and continues as the person with the injury moves from hospital to home.
We have the best doctors for spine management for medical care visit Specialty Care Clinics. Contact (469) 545-9983.
---