Enbrel is a brand name given to a drug called Etanercept, a biological medical product that treats autoimmune diseases. It is a soluble inflammatory cytokine. It is from a TNF (Tumor Necrosis Factor) inhibitor drug class. It also had USA's Food and Drug Administration (FDA) approval for the treatment.
It works as a tumor necrosis factor (TNF) blocker and reduces the TNF which is a protein produced by the immune system to help the body to fight infections.
Reason– Due to an autoimmune disorder, there is too much secretion of TNF that starts attacking the healthy cells of the body.
HOW DOES ENBREL INJECTION WORK?
As we have discussed earlier that when our immune system produces too much TNF that starts killing good and healthy cells in the body mistakenly, leading to many diseases. And, Enbrel works by attaching itself to TNF proteins then blocking their activity and helps in relieving the symptoms of rheumatoid arthritis (RA) which can from moderate to severe.
Enbrel provides pain relief as well as protection from further damage to joints. Enbrel also treats rheumatoid arthritis, ankylosing spondylitis, psoriasis, ulcerative colitis, and Crohn's disease.
Enbrel reduces the swelling, pain, and redness caused by various disorders and also improves physical functioning.

SAFETY ADVICE BEFORE TAKING THE ENBREL INJECTION-
The patient can consume alcohol while on medication of 50mg injection.
Breastfeeding women can also take an Enbrel injection.
In many studies on animals, it did not show any significant side effects. For pregnant women, it is considered safe and secure.
It is not advised to drive while on medication because in clinical trials it is yet not clear what the occurrence of possible symptoms is.
In liver and kidney disease patients, the 50 mg injection can be used.
Besides the above-mentioned safety measures, it is mandatory to take advice from your healthcare professional for all related consequences. And, in Specialty Care Clinic, we provide Enbrel medication with safety and also consider your medical history.

WHAT ARE PRECAUTIONS YOU CAN TAKE BEFORE STARTING ENBREL MEDICATION?
Precautions to take before injecting the drug into your body are the following:
First of all, let know the doctor about your full medical history like
If have any medical condition
If taking any medication or treatment
About your allergies
If you are prone to any infection
If you are diabetic, have HIV, or have a weak immune system
If had heart failure
If you or someone in your close contact is suffering from tuberculosis.
If you are pregnant or going to be perceive a baby.
If someone in near has chicken pox
Soon going for a surgery
Have hepatitis B.
Facing some serious disorders
Taking anti-diabetic medicines
These few pieces of information regarding your medical history or experiences help your doctor to prescribe the right approach to your health condition.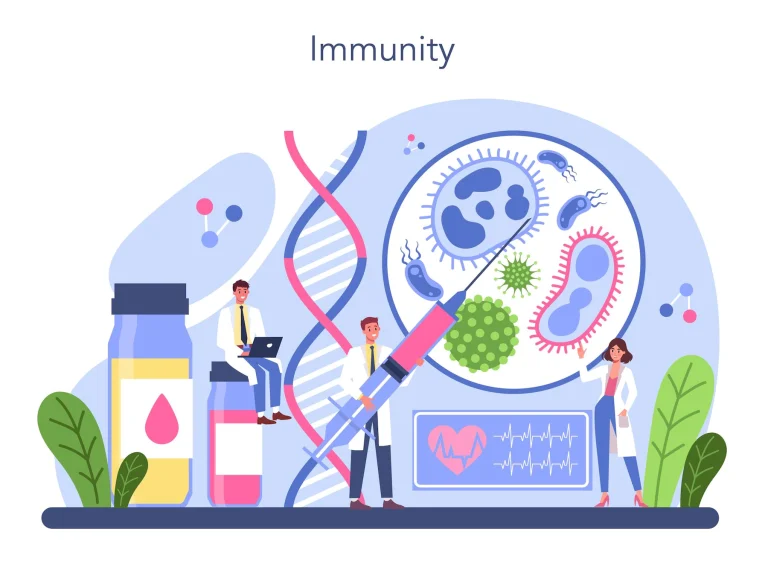 WHAT ARE THE SIDE EFFECTS OF ENBREL INJECTION?
It has some serious side effects.
Allergic reactions
Infection if any can get worse like activation of hepatitis B, fungal, or bacterial infection.
Nervous system problems; sclerosis, seizures, or inflammation in the eye
Upper respiratory tract issues
Blood problems
Heart failure
Rash, itching
Reaction in an area where the injection is injected
Autoimmune reactions; lupus-like syndrome
Worsening of psoriasis
EFFECT OF ENBREL ON VARIOUS DISEASES
Rheumatoid arthritis (RA) can be reduced with Enbrel. It prevents joint damage and symptoms to get worsen. Improve the physical function of the body. It treats moderate to severe level rheumatoid arthritis.
Psoriatic arthritis is also improved as well as its symptoms.
Moderate to severe plaque psoriasis is also treatable with Enbrel.
Ankylosing spondylitis's signs and symptoms also improve.
Children of ages, 2 years also experienced improved signs and symptoms of moderate to severely active polyarticular juvenile idiopathic arthritis (JIA).

HOW TO USE ENBREL FOR TREATMENT?
Enbrel is directed by subcutaneous injection which means it is given using a very fine needle just under the skin. It is given 0nce or twice a week depending on the symptoms (from moderate to severely active).
Consult a doctor before starting the medication. Usually, a 50 mg dose is recommended for treatment but healthcare professionals can also suggest a 25 mg dose depending on the severity of the symptoms.
Enbrel injection medication is FDA-approved and also effective. Specialty Care Clinic helps you with your Enbrel Injection and doses for better treatment. Call us at (469)545-9983 and book an appointment.
---