Tech neck is a new phenomenon brought on by the ubiquity of smartphones and other personal electronics. You probably spend many hours each day, like the majority of people, hunched over your phone and laptop, working and corresponding with friends and coworkers. While contemporary technology offers incomparable convenience, it can also put a strain on your neck, shoulders, and back.
The average American uses their phone for roughly 5 1/2 hours per day, and they also spend a couple of hours each day looking at laptops and computer screens. This, together with the significant increase in people working from home during the COVID-19 pandemic, where people frequently sit for extended periods of time in ergonomically disadvantageous positions, has led to an outbreak of "tech neck," also known as "text neck."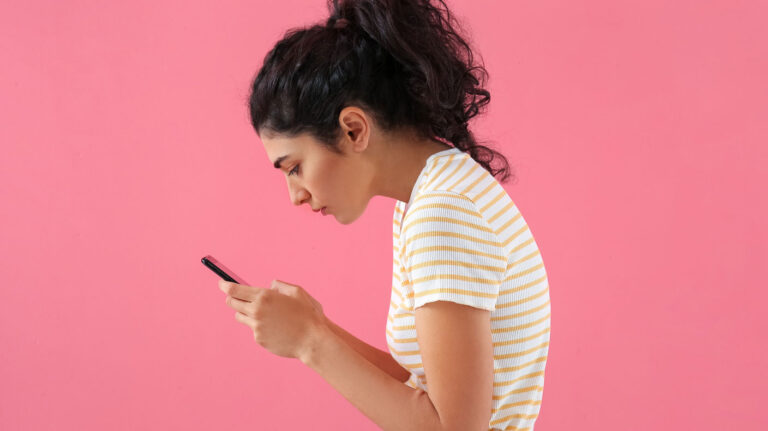 IS YOUR TECH STARTING TO BE A HASSLE?
Most individuals are aware of the value of having excellent posture and the dangers of prolonged sitting, which include pain, stiffness, and a number of other potentially dangerous health issues. Although neck discomfort is on the rise as a result of people spending numerous hours each day hunched over a smartphone or other handheld device, low back pain is still one of the most frequent causes of chronic pain among American adults.
Tech neck can be to blame if your neck and shoulders are hurting, feeling tight, or sore. The typical posture that people adopt while using their phones or working at a desk without paying attention to their seating position is what causes the symptoms: a forward-bent neck, sagging shoulders, and a curved lower back.
WHY IS THE NECK PRONE TO INJURIES?
The weight of the average adult head is 10 to 12 pounds, but when it is bent forward at a 45-degree angle, it produces a force on your neck of close to 50 pounds.
Because we are upright beings, we are not meant to spend a lot of time looking down. The seven vertebrae (C1-C7) in the cervical spine area, which are joined by facet joints and divided by discs, are therefore subjected to additional pressure when we do so. Along with the spinal cord and its numerous nerves, the vertebrae also defend them.
Facet joints—two on each vertebra—are crucial for allowing us to freely bend and move our necks. However, the surrounding muscles in our necks naturally tense up to try to protect them when we strain or harm the facet joints, which serve as nerve conduits.
The end effect, sometimes known as "tech neck," might be neck irritation, soreness, and knots.
Of course, tech neck is not the only neck discomfort or injury we encounter. Neck trauma can also result from bone spurs, rheumatoid arthritis, and incidents like slips, trips, falls, sports injuries, or auto accidents. Herniated discs and spinal stenosis, which narrows the spinal canal, can both cause pain.
The majority of patients, however, experience axial neck discomfort, which is localized to the neck and typically brought on by muscular tension and joint inflammation.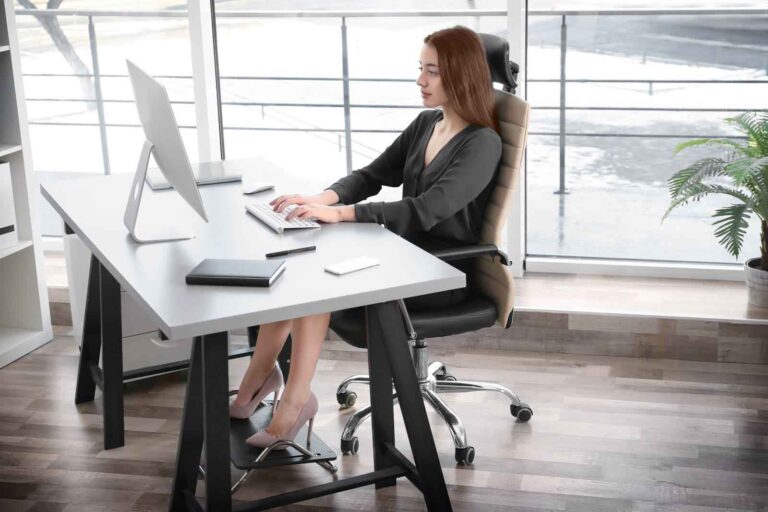 TIPS TO REDUCE YOUR CHANCES OF DEVELOPING TECH NECK
Although the majority of people will likely encounter tech neck at some point, there are certain doable precautions you may take to guard against neck pain :
Pay attention to your posture
Maintain a straight spine and relaxed shoulders.
Take breaks frequently
If required, set a timer to alert you when it's appropriate to stand up and take a break. Another action you can take is, wherever you can, to spread out the time you spend on your smartphone throughout the day.
Extend it out
Stretching is a terrific technique to avoid repetitive motion strains, and movement is one of the best remedies for stiffness. The neck, back, and joints can benefit greatly from yoga and pilates exercises, but you should always consult a doctor before beginning a new fitness regimen to ensure that it is both safe and suitable for you.
DO NOT IGNORE YOUR SUFFERING
Debilitating neck and back discomfort might make it difficult to function well at work, engage in your favorite activities, or even obtain a decent night's sleep.
---
To schedule a consultation with a specialist, call Specialty Care Clinics at (469) 545-9983.