You might remember as a kid going to the same doctor every year for your school check ups or if you got sick. But as adults sometimes our health takes a backseat, only popping into a walk-in clinic or urgent care centre when we are not feeling well. This is not always the best option. In fact having a Doctor who knows you as an individual understands your medical history is very important. A primary care physician is the doctor you go to when You're sick but also when you Are well for those screenings that become important as you get older.
A primary care physician is someone who can fulfil most of your medical needs. 53% of medical visits are seen by a primary care physician according to some statistics. And about 95% of all different complaints that a patient might have primary care doctors can manage. Primary care physician is a specially trained doctor Who can manage a patient's health over many years.
If you don't have a primary care physician yet it is time to get one please visit https://specialtycareclinics.com/. Contact 469-545-9983.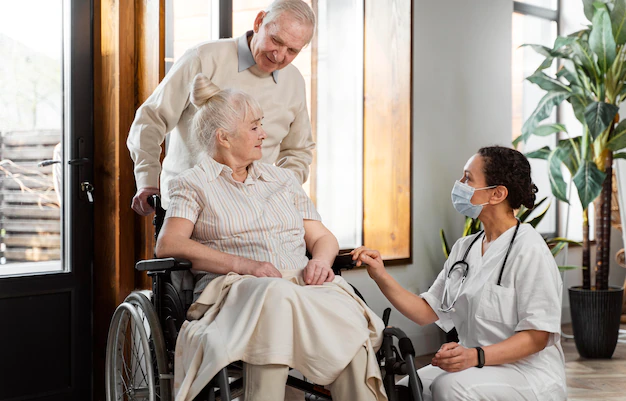 We all need encouragement to maintain our optimum throughout our lives, especially after the age of 40. It is particularly important and navigating the health care system can be very complex and we need all the help we can get from primary care physicians. Primary care physicians make sure that you have preventive care on time and that your health is optimal. Literally, a primary physician can be like a life coach in a way.
You just have to be open and accurate to tell about your medical health history and present symptoms. You have to ask your questions with your physician and know about treatment And you have to follow their advice and treatment so that you recover from your diseaseReport any complications, allergies immediately. And it is necessary for you to respect the hospital staff and their instruction. Last but not the least don't forget to Maintain hygiene and decorum.
HOW TO FIND THE RIGHT PRIMARY CARE PHYSICIAN?
The very important factor is the location of primary care physicians. It needs to be convenient so that it will encourage visits as appropriate to see the doctor.
One of the best things that you can do to manage your health and to really improve your health is to Have a primary care Doctor.
Personality compatibility.
Staff should be particularly helpful whether on the telephones or in the person that's very critical.
HOW OFTEN SHOULD I SEE MY PRIMARY CARE PHYSICIAN?
This really depends on the chronic disease states that are being followed and in a completely well person.
Once a year particularly after the age of 40. Often if necessary.
A person who has diabetes and hypertension and such chronic diseases, it is good to see your physician monthly.
We have the best primary care physicians who can keep a close eye on your health please visit https://specialtycareclinics.com/ Contact 469-545-9983.
WHAT ARE THE THREE MAIN TYPES OF PRIMARY CARE?
Pediatricians – pediatricians are specially trained doctors for children and their diseases. Pediatricians can manage the physical, behavioral, and mental health of children from the birth to the age of 18, these practitioners are trained to treat a child from minor health problems to severe diseases.
Family physician – A family physician is a Doctor Who specially trained for at least three years in the board disciplines of primary care.
Internal medicine physicians – Internal medicine physicians take the role of primary care physicians. Internal medicine physicians are the first doctors who respond to medical emergencies and are trained for surgeries of obstetrics and pediatrics for adult patients.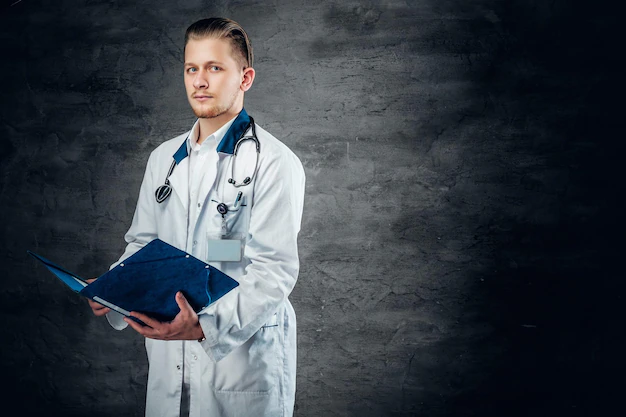 WHAT ARE THE BENEFITS OF HAVING A PRIMARY CARE DOCTOR OR PHYSICIAN (PCP) ?
A primary care physician will be a gatekeeper for your health.
A PCP knows what is to order at what time, what screenings you should be getting as your age changes or your risk factor changes
Because a PCP is aware of your family history they know what to look out for and how to treat you.
A PCP knows what your health care needs.
A PCP is a Doctor Who can really develop a plan of care for your health.
Having a PCP ensures that you are doing the right stuff on the Prevention side to keep you healthy
If you have any types of habits such as tobacco use, smoking or excessive alcohol usage that you want to change, they can help you do that as well to prevent future chronic diseases and issues.
If you do have chronic conditions like diabetes, high blood pressure, breathing issues then they are the ones who can help you to manage that as well.
Also PCP will often be referred to a specialist if you need specialised care or an additional test or other treatment needs to be done.
A PCP teaches healthy lifestyle choices depending on your nature of health.
A PCP serves comprehensive and continuous care to you..
A PCP ensures you are available for every social welfare.
Primary care helps people to live longer and healthier lives.
---
If you are looking for a primary care physician who can help you with your health care please visit https://specialtycareclinics.com/ Contact 469-545-9983.