WHY CHOOSE SPECIALTY CARE CLINICS FOR TREATMENT OF DISLOCATION AND BONE FRACTURE:
There are surgical and non-surgical treatments for dislocation and fractured bones.
Our healthcare professionals first consider non-surgical treatments. If you need surgery, our doctors will let you know and treat you accordingly.
Our doctors treat all types of dislocations and fractured bones.
Our injury specialists are trained and equipped to treat the most complex cases of dislocation and bone fracture.
Treatment is needed, but so is recovery. A customized healthcare plan allows you to get back to your favorite activities after surgery.
Visit Specialty Care Clinics website or call on 469-545-9983 and book an appointment.
WHAT IS DISLOCATION?
Joints are places in the body where two or more bones are attached. A dislocation occurs when the bones within a joint separate or move out of their normal position. Any joint in the body can dislocate. A partial dislocation of the joint is called a subluxation.
Dislocations can be very painful and can make the affected joint area unstable or immobile (impossible to move). It may also strain or tear surrounding muscles, nerves, or tendons (the tissues that connect bones with joints). If you have a dislocation, you should see a doctor.

HOW COMMON ARE DISLOCATIONS?
Dislocations are very common. Although it can occur in any joint of the body, the following joints are most commonly affected:
Elbow
Hip
Jaw
Finger
Shoulder
Knee
WHAT CAUSES DISLOCATION?
Trauma that forces the joint out of position causes dislocation. Car accidents, falls, and contact sports such as soccer are common causes of dislocation.
Dislocations can also occur during regular activity when the muscles and tendons surrounding the joint become weak. These injuries are common in older people who have weak muscles and balance problems.
HOW IS A DISLOCATION DIAGNOSED?
Doctors can diagnose a dislocation by looking at and moving the joint and by asking about the cause of the injury.
In some cases, doctors use an imaging test called an x-ray to take pictures of her bones. This test allows the doctor to ascertain the exact location and severity of the dislocation.
WHAT ARE THE DIFFERENT TREATMENTS AVAILABLE FOR DISLOCATION?
Treatment depends on the severity of the injury and the dislocated joint. Applying ice to elevate the joint can help relieve pain while you wait to see a doctor. Treatments for dislocations include:
Medications: Your doctor may recommend medications to help relieve pain from a dislocation.
Procedure: Your doctor will put the bone back in place.
Rest: Once the joint is back in place, it may be necessary to protect the joint from movement. Using a sling or splint can help the area heal completely.
Rehabilitation: Physical therapy exercises strengthen the muscles and ligaments around the joint to support it.
Surgery: Your doctor may recommend surgery if:
Moving the bone back to its original position will not work.
The dislocation damaged blood vessels and nerves.
The dislocation damaged bones and tore muscles and ligaments that needed repair.

WHAT IS FRACTURE?
A broken bone is called a bone fracture medically.
Traumatic events like falls, accidents, or sports injuries frequently cause fractures. However, certain medical problemLongitudinal fractures and repeated motions (like running) might increase your chance of developing a certain kind of fracture.
You could require surgery to fix a broken bone. Some people's bones can recover with just a splint, cast, brace, or sling. Depending on which of your bones are broken, where the break occurred, and what caused it, it will take you a certain amount of time to fully heal.

WHAT ARE THE DIFFERENT TYPES OF FRACTURES?
Transverse fracture
Stress fracture
Spiral fracture
Pathological fracture
Oblique fracture
Longitudinal fracture
Intra-articular fracture
Impacted fracture
Hairline fracture
Greenstick fracture
Fracture dislocation
Compression, or crush, fracture
Comminuted fracture
Avulsion fracture
PRECAUTIONS:
A fracture is when a bone is broken. A doctor's consultation is required. If the fracture is the result of serious trauma or injury, call 911 or your local emergency number.
Call for emergency care in the following cases:
The person is not responding, breathing, or moving. If there is no breathing or heartbeat, start CPR.
Bleeding a lot.
Even light pressure or movement causes pain.
Limbs or joints appear deformed.
Bones pierced the skin.
Injured arms or legs, toes, or fingertips are numb or bluish.
Suspect a broken neck, head, or backbone.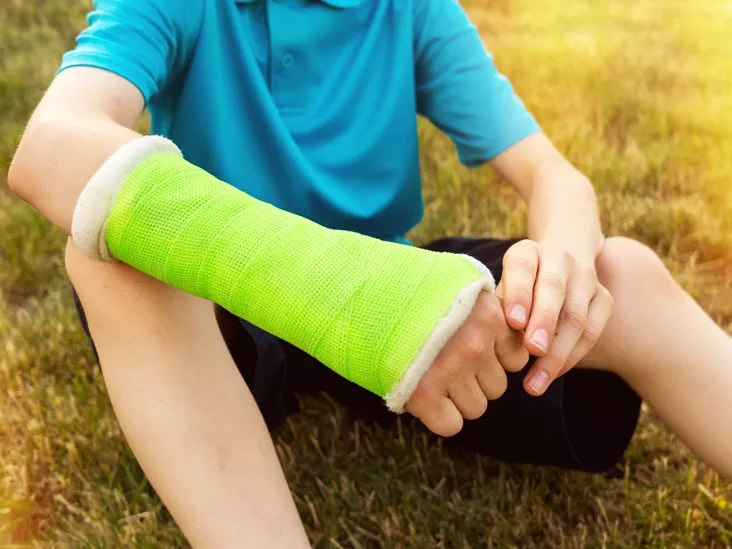 Do not move people unless necessary to avoid further injury. While waiting for medical assistance, immediately take the following steps:
Pressurize the wound with a sterile bandage, clean cloth, or clean clothing.
Do not try to readjust the bones or push back on injured bones. If you are trained in splinting and professional help is not immediately available, place a splint above and below the fracture site. Padded splints can help reduce discomfort.
Don't apply ice directly on your skin. Wrap the ice with a towel or piece of cloth.
If the person feels faint or has short, rapid breaths, keep the head slightly lower than the torso and raise the legs if possible.
---
For better healthcare services visit Specialty Care Clinics, we aim to provide you with comfortable treatment. Call 469-545-9983 for urgent healthcare.