Your knees have enormous responsibilities to your whole body and bear a lot of weight of your body. Commonly, knee problem arises in older adults as it makes it hard to do daily activities such as walking, sitting, climbing stairs, and many more.
These problems may arise due to some injury or accident or naturally over a while.
Some common injuries include ACL injury, fracture, tendinitis, torn meniscus, or bursitis, which may have long-lasting damage.
Fortunately, Speciality Care Clinic provides you with an expert in joint preventive care and gives the subsequent tips that will help you protect your knee joints as you age.

WHAT MAKES YOUR KNEES WEAK?
Our knees contain many moving parts such as ligament and cartilage, muscles and bones which work together, and joint the lower and upper legs.
Due to excess weight, aging, lack of muscle strength and ligament, and osteoarthritis Cartilage of the knees break down causing swelling and pain and making your knees weak
WHAT ARE THE FIRST SIGNS OF KNEE PROBLEMS?
Pain
Swelling
Instability
Discoloration
Popping sound with movement
Altered knee shape
Bucking of the knee
WHEN TO VISIT A DOCTOR?
Unable to bear the pain.
Unable to fully extend or stretch your knees.
Having continuous Redness, Swelling, Pain, and sometimes Fever.
The shape of the knee is not correct
Seeking out relied-on fitness advice that works for actual existence? You're in the proper vicinity. We're so satisfied you're right here. Contact Specialty Care Clinic at: 469-545-9983.

TIPS TO KEEP YOUR KNEES HEALTHY
These tips help you maintain your knees' good and healthy condition without interrupting your daily life.
Take into account the following suggestions to reduce the stress on your knees, decrease the threat of harm, and guard your knees as you age.
Proper diet and nutrition are essential for synovial health. Try eating an Anti-inflammatory diet such as a plant-based diet with lots of fruits and vegetables, beans, seeds, nuts, whole grains, fish oil or Omega-3 fatty acid, and eight glass of water every day.
Some particularly Anti-inflammatory food items include onion, garlic, shallots, and pomegranate juice which accommodates ellagic acid, a natural Anti-inflammatory.
MAINTAIN A HEALTHY WEIGHT
Excess weight or obesity leads to damage of cartilage between joints causing joint pain, injury, and arthritis. Every time you walk or stand your weight puts pressure on your joints. Weight loss can help curtail the load on your joints.
For every pound you carry, you put about four extra pounds of pressure on your knees, each pound you lose reduces the stress on your joints. Losing weight can be a significant factor in joint prevention.
Bad posture will lead to severe joint pain or injuries. Your posture plays a vital role in the alignment of your joints including your back, shoulder, hips, and knees. When in a sitting position evade sitting on your knees as it turns down blood circulation and places pressure on the joints. Rather, sit down with your knees bent and feet on the floor.
Try to sustain a neutral spine and change position habitually to diminish knee and posture problems.
At the same time averting exercising and movement when your knees hurt is regularly tempting, from time to time that isn't the nice answer. certain strengthening physical activities can alleviate your contemporary ache and prevent future troubles through giving extra knee assistance.
Moderate exercise is an exquisite way to assist protect your knee joints. constructing up the muscle tissue around your knees reduces the strain on your joints. Your outer, center, and inner thigh muscle tissue and calf muscle mass assist help your knees.
Stretching your legs' muscular tissues can help alleviate knee pain. Stretching can assist loosen the muscles, reduce joint stress, and enhance flexibility and mobility.
Knee stretches have to target the muscular tissues and tendons surrounding your knees. numerous bits are vital to the goal of every muscle organization across the knees. This consists of stretching the quadriceps, hamstrings, calves, hip flexors and adductors, and the iliotibial band.
Do the exercise frequently for first-class consequences.
Carrying flawed shoes can be tough on your toes as soon as your toes end up worn out you change the way you walk, this modification can in turn tire out your knees, making you greater susceptible to an acute knee injury. In your knees to characteristics well, they should line in proper alignment with your hips and your feet. Shoes that trade alignment force your knees to paint tougher.
For instance, excessive heal trades the angle of the feet, forcing your weight ahead. This misalignment continuously your knees to tense and put continuous pressure on the kneecap.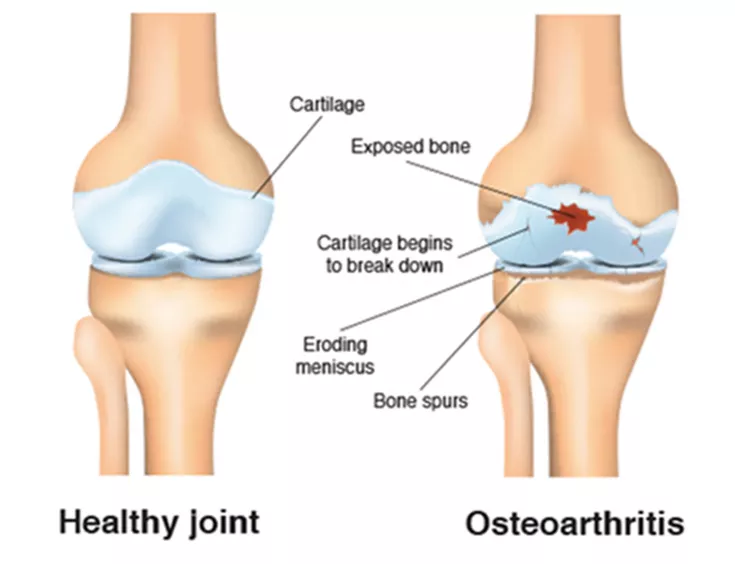 Looking for the best care, we at Specialty Care Clinic provide services to conduct the test.
No matter your first-rate efforts in making wholesome choices for your knees, overuse injuries and wear and tear on joints and muscular tissues can nevertheless arise. In case you experience continual or acute knee pain, the physicians at Specialty Care Clinic are here to help. We provide complete orthopedic and spine care at places throughout Wake County. Our specialists can endorse the fine route of treatment.
---
To book an appointment call us at 469-545-9983.