Do you also have the problem of body pain every day? It may be a symptom of many serious diseases, read here about the main causes, symptoms and treatments of chronic pain syndrome or body pain.
DON'T IGNORE CHRONIC PAIN SYNDROME
The problem of body pain is often felt by people in everyday life. Be it small children or elderly people of all ages have to face this problem. Since body pain is a recurring problem, and sometimes it gets better by taking some rest or massage. That's why people usually ignore it considering it as a trivial matter. Not only this, people often take medical help for this problem only when the problem becomes very serious. But, according to experts, considering body pain as a minor problem and not paying attention to it can prove to be a big mistake for you. Because body pain is also the initial symptom of many serious diseases and can lead to chronic pain syndrome
Also, you should know the causes, symptoms and correct treatment of this problem.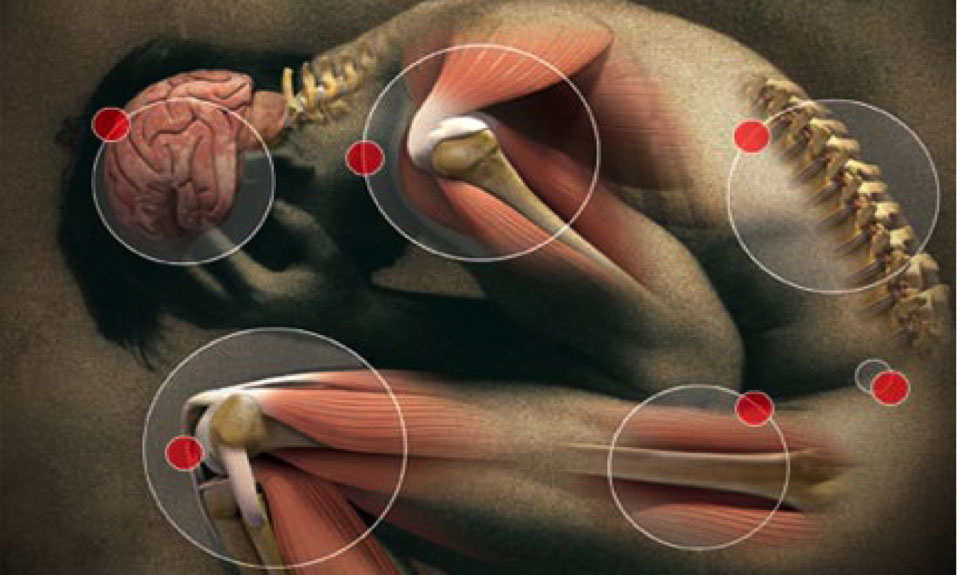 DO YOU ALWAYS HAVE PAIN SOMEWHERE IN YOUR BODY? KNOW THE TYPES OF PAIN
Types of Body Ache:
Headache
Neck Pain
Back Pain
Muscles Pain
Joint Pain
Neuropathic pain
When the nervous system is not working properly, then pain starts in the body. Therefore, it is necessary to consult a doctor to get relief from such pain. Very few people know why there is pain in the body, so it is important to know about the causes of body pain along with medical treatment.
IS PAIN IN THE BODY ALWAYS A SYMPTOM OF SOME DISEASE?
But other symptoms can also be seen along with the pain, such as-
Fever
Joint pain
Inability to sleep due to pain
Feeling sick because of weakness
DISEASE #1: FIBROMYALGIA
Due to this disease, along with pain all over the body, there is fatigue and trouble in sleeping which always makes the patient feel unwell. Apart from these symptoms, there are other symptoms as well-
Swelling
Muscle stiffness
Depression
Stress
Disturbances in the stomach
Frequent mood swings
Migraine
Problems with the jaw or facial muscles
Pain in the bladder
Pain in the prostate gland and pelvic
If you are facing all these symptoms then it would be wise to go to the doctor.
The Treatment:
After consulting the doctor, they will give medicines to reduce the pain. Apart from this, if you take the help of exercise, a balanced diet, stress-reducing massage, yoga, etc., then you will get relief from this pain easily.
DISEASE #2: CHRONIC FATIGUE SYNDROME
Its symptoms are also similar to normal body pain. When someone gets excessively tired, then they fall prey to this disease. But, the most difficult thing is that it becomes difficult to get relief from its symptoms even after taking rest.
DISEASE #3: LYME DISEASE
If you are seeing the following symptoms, then immediate treatment is needed-
Very tired
Severe headache
Severe pain
Joint pain and stiffness
Loss of concentration
Loss of memory
Not sleeping well
Treatment:
Its symptoms are relieved by taking antibiotics. But when the condition becomes worse , irregularities in heartbeat, problems in brain functioning and nervous system also arise. Apart from all these symptoms, if your eyes have become very red, then go to the doctor immediately because you are probably bitten by a tick due to walking in the grass, hence these symptoms are visible.
DISEASE #4: STRESS
You may also experience constant pain in the body due to stress.
Headache
Muscle pain
Chest pain
Tiredness
Problems with sleep
Disturbances in the stomach
Treatment:
If you are coming to know that all these are due to stress, then take measures to get relief from stress as soon as possible. However, if you are not able to reduce the symptoms, then consult a doctor.
DISEASE #5: VITAMIN D DEFICIENCY
You will be surprised to know that deficiency of Vitamin D also causes body pain. Nowadays people are less exposed to the rays of the sun due to busy work, due to which they lack vitamin D. According to a study by the American Journal of Clinical Nutrition, due to lack of vitamin D in the body, the body is able to absorb only 10-15% of calcium from food. Calcium is essential for making bones hard and healthy, which is not possible due to lack of vitamin D. As a result, one has to deal with problems like pain in the body. The symptoms which are seen due to deficiency of Vitamin D are-
Always feeling tired
Pain in bones
Weakness
Causes of fracture of bones due to injury
Treatment:
Its deficiency can be met by taking vitamin D supplements and a balanced diet.
DISEASE #6: IRON DEFICIENCY IN THE BLOOD
The deficiency of iron in the blood is called anemia. When there is a deficiency of iron in the blood, then the body has to face this condition. Due to its deficiency, the body gets less oxygen and nutrients, due to which the body experiences fatigue and pain. Other symptoms-
Muscle pain
Lifeless skin and nails
Excessive bleeding during menstruation
Irritability
Tolerance
Treatment:
Its deficiency can be fulfilled by taking iron-containing medicines and syrups as per the advice of the doctor. Apart from medicines, iron deficiency can also be reduced by eating a healthy lifestyle and consuming iron-rich foods.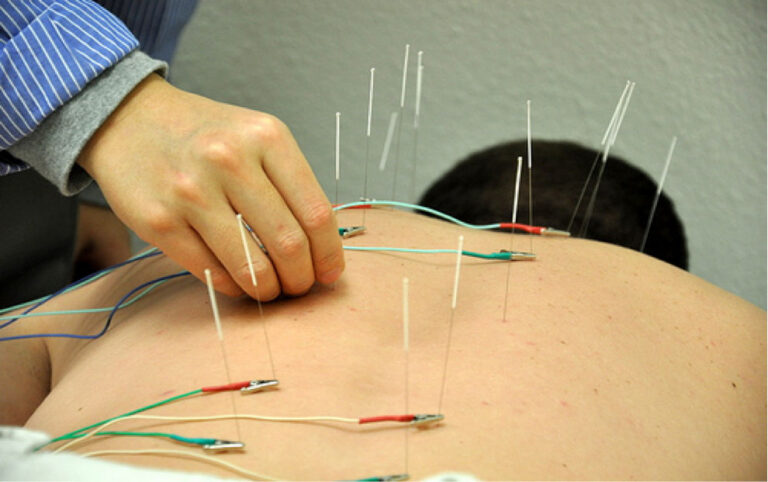 DISEASE #7: MULTIPLE SCLEROSIS
In this condition, the spinal cord and brain are affected the most. Due to this affecting the nerves and the brain, people experience pain all the time. Apart from this, other symptoms which are seen are-
Weakness
Feeling of sudden tingling pain
Numbness of limbs
Lack of vision
Muscle stiffness
Problems in urine
Treatment:
If it is not treated on time then the condition can become more serious.
DISEASE #8: OSTEOARTHRITIS
In this type of arthritic disease, the amount of cartilage between two bones decreases, due to which the friction of the bones causes pain. Due to which one has to face severe pain in the body. Other symptoms-
Stiffness and swelling in the joints
Pain in the back, buttocks and arms
Experiencing severe pain in the morning due to more work
DISEASE #9: NERVE DAMAGE
Due to this disease, there is a lot of damage to the nerve, due to which there is a lot of pain throughout the body. Other than this-
Muscle pain
Feeling of tingling pain
Muscle cramps etc.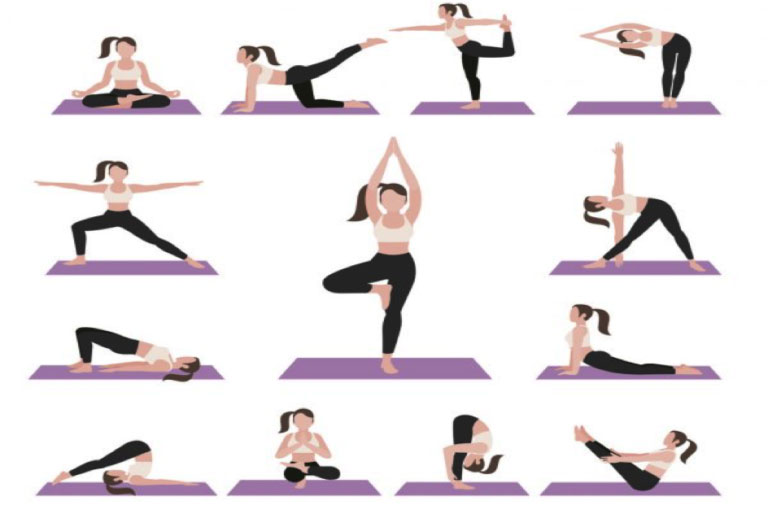 DISEASE #10: OTHER DISORDERS OR ILLNESSES
Lupus
Rheumatoid arthritis
Heartburn (viral gastroenteritis)
Fever (flu)
Tuberculosis
Cancer
Pain increases in winter or cold in the part of the body which has been injured due to an accident.
Pain increases with age
Therefore, do not ignore the symptoms of body pain and start treatment immediately after taking the right advice from the doctor.
---
If you or anyone you know is suffering from chronic pain, call us today at (469) 545-9983 to book an appointment with our expert doctors.