Athletes invest in their bodies. But the majority of the time, their bodies are under a lot of stress, which can cause a number of injuries.
The more popular methods for treating wounds and alleviating pain are surgery and physical therapy. However, stem cell therapy has emerged recently as a result of modern medicine and has been the subject of both research and treatment.
WHAT ARE STEM CELLS?
Since they have the capacity to divide, reproduce, and even change into a different type of cell with a particular function as required by the body, stem cells stand out from all other types of human cells. As a result, when transplanted into a particular region of the body, stem cells change to satisfy a particular demand.
Stem cells are designed to treat sports injuries because they have these characteristics. A faster and more effective road to recovery is now possible for injured sportsmen. The top 3 advantages of stem cell therapy for athletes are listed below.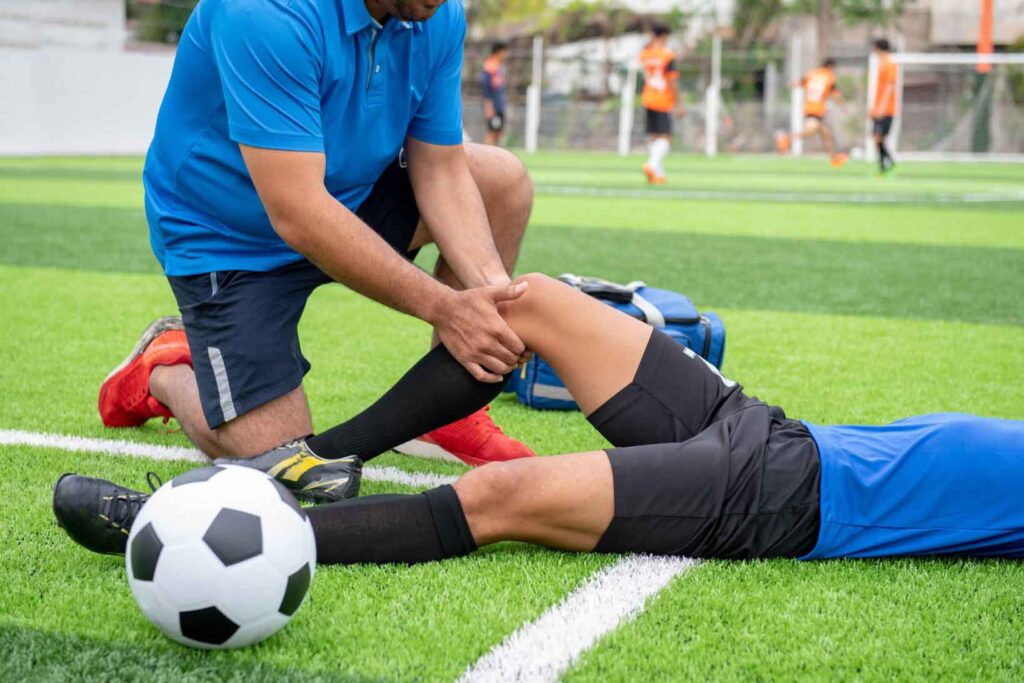 TOP 3 SPORTS INJURY BENEFITS OF STEM CELL THERAPY
Despite stem cell therapy not being the norm for sports medicine practitioners and frequently not being reimbursed by insurance companies, it is nonetheless becoming more popular for treating sports injuries. Let's talk about the benefits of using stem cells to treat sports injuries.
Faster and more efficient recovery and healing
The hardest and most time-consuming phase of any surgery is typically the recovery. Restoring sportsmen to the court or field is one of the main objectives of sports medicine. They have to get well and build up their stamina so they can play again.
The healing and recovery process is much quicker with stem cell therapy than it is with surgery. Instead of taking months, patients usually return to their regular activities within a week.
Reduce inflammation after an injury to help prevent further inflammation
The remarkable ability of stem cells to lessen inflammation is one of these skills. Stem cell therapy not only decreases joint inflammation but also relieves pain.
With stem cell therapy, improvements can be seen in a matter of weeks, and it has been demonstrated that the anti-inflammatory effects can endure for up to two years.
Healing of damaged tissue
There are several sports injuries that might seriously harm the tissue, possibly permanently. Damaged tissues can slowly regenerate with the assistance of stem cell therapy. This study demonstrates the importance of adult stem cells for tissue regeneration due to their ability to self-renew and their multipotency.
This makes stem cells especially beneficial for tendon tears and producing new cartilage, both of which are necessary for healing and injuries sustained in sports.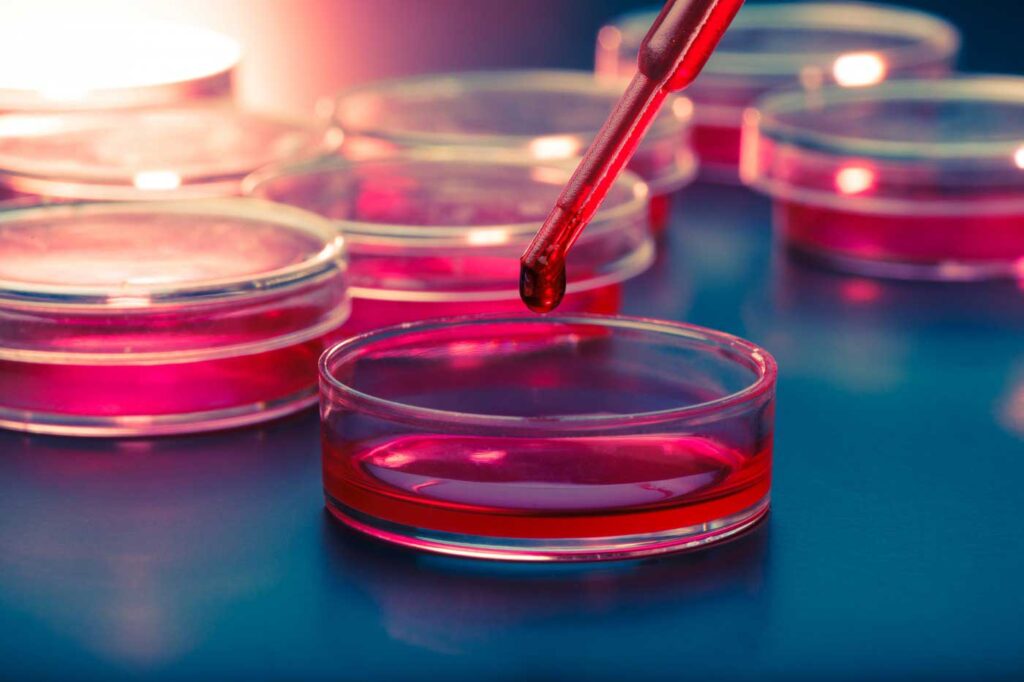 SPORTS INJURIES THAT CAN BE TREATED BY STEM CELL THERAPY
Athletes might choose stem cell therapy to fully recover from a sports injury or a chronic ailment even though stem cells can be utilized for a variety of medical conditions.
Achilles tendonitis,
ACL tears,
Sprains and strains,
Shin splints, tennis elbow, and
Runner's knee
These are a few typical sports problems that can be treated with stem cell therapy.
HOW ARE STEM CELLS USED FOR SPORTS INJURIES?
There are numerous medical uses for stem cells. Stem cell therapy can be utilized for sports injuries to repair strained tendons, torn ligaments, and other impairments to muscles, bones, and cartilage. Depending on the injury, a doctor may use direct surgery, stem cell-bearing sutures, or injection to apply stem cells.
The majority of the time, the patient's own stem cells are employed for treatments. These might be taken from their bone marrow or fat.
There aren't any established standards for the use of stem cell therapy to treat sports injuries just now. The patients and the doctors individually decide whether to choose this treatment and its process.
The use of stem cells for tissue repair, pain management, and injury treatment has shown encouraging outcomes. But it is best to speak with a specialist before starting this medication.
---
Get professional assistance with stem cell therapy by going to Specialty Care Clinics. According to your conditions and requirements, we will develop a treatment plan. Call (469)545-9983 to schedule an appointment or get in touch with us.