A lipid panel test is also a type of blood test referred by doctors to patients before or during treatment. This test is performed to detect the risk of any cardiovascular disease by measuring your cholesterol level and other fats (triglycerides).
To create healthy cells, our body needs some cholesterol. But, it becomes a problem when this cholesterol and fats start to build up and clog the arteries from pumping blood.
Clogged and inflamed arteries cause the condition called atherosclerosis (conflict in the functioning of the heart).
The lipid panel is also known as the Complete Cholesterol Test, Lipid Profile, or Coronary Risk Panel.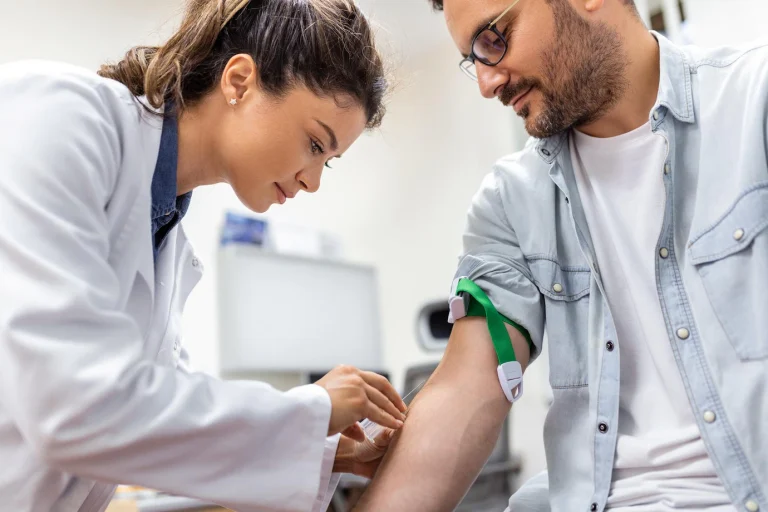 WHAT TESTS DOES A LIPID PANEL INCLUDE?
This test consists of five levels:
Total Cholesterol– It is a measurement of overall cholesterol in the body which includes LDL, VLDL, and HDL cholesterol.
Low-Density Lipoprotein Cholesterol (LDL)– It is considered bad cholesterol. When it gets collected in the blood vessels, causes a major risk to the heart or cardiovascular disease.
Very Low-Density Lipoprotein Cholesterol (VLDL)– This type of cholesterol is produced in the liver and released into the bloodstream. Then bloodstream supplies it to body tissues with fat, known as triglycerides. It is not found in very much quantity because generally it is found in the most recent food intake.
High-Density Lipoprotein Cholesterol (HDL)– It can consider as good cholesterol. It absorbs the cholesterol and takes it back to the liver. Then, the liver removes cholesterol from the body the risk of heart disease and stroke.
Triglycerides– It is a type of fat that can be found in our blood. It comes from the food we eat. Causes risk of cardiovascular disease and pancreatic inflammation if found in higher amounts.
All these tests tell the information about cholesterol levels and stored fat and ultimately what major threat they cause to the body.

WHY LIPID PANEL TEST IS RECOMMENDED?
Lipid panel blood tests are mostly used for monitoring and screening purposes by healthcare professionals or doctors. People who tend to be at more risk are recommended to take tests more frequently for better monitoring and for early detection of disease before symptoms.
Screening
These risk factors include:
Men at or above 45 years of age whereas women at 50 to 55 years of age
Habit of smoking
Overweight or Obesity
Suffering from cardiovascular disease before
High blood pressure
Suffering from diabetes or pre-diabetes
Eating unhealthy
Not including enough physical activity
Taking stress often
For children, the lipid panel test is recommended if they are suffering from
Heredity disease
Diet based disease
Obesity
Children who inherit the condition known as hypercholesterolemia have to take screening more frequently.
People above, 60-65 years of age are recommended to take regular tests than others.

Monitoring
A lipid panel test is also recommended during the current treatment for better monitoring of the process. This test gives information about how the treatment is working or affecting the patients who suffered cardiovascular disease like a heart attack or stroke.
Patients under some medication also go through this test to get a response from their treatment.
Diagnosis
Pancreatitis, chronic kidney disease, or hypothyroidism are some of the health conditions where, as a diagnosis process lipid panel test is prescribed or performed.
WHAT IS THE REQUIREMENT BEFORE TAKING THE LIPID TEST?
Before taking the test, one is required to fast for 9 to 12 hours without eating but can have water. Sometimes doctors may advise going for tests without fasting in some cases.
WHAT DOES THE TEST RESULT FOR LIPID PANEL SHOWS?
After the results are given, it is advised to consult with the healthcare professional to know what could be the next step afterward.
Total cholesterol should be below 200 mg/dL
High-density Lipoprotein (HDL) cholesterol should be above 60 mg/dL
Low-density Lipoprotein (LDL) cholesterol should be below 100mg/dL and in people with diabetes should be below 70 mg/dL
The Triglycerides amount should be 120 mg/dL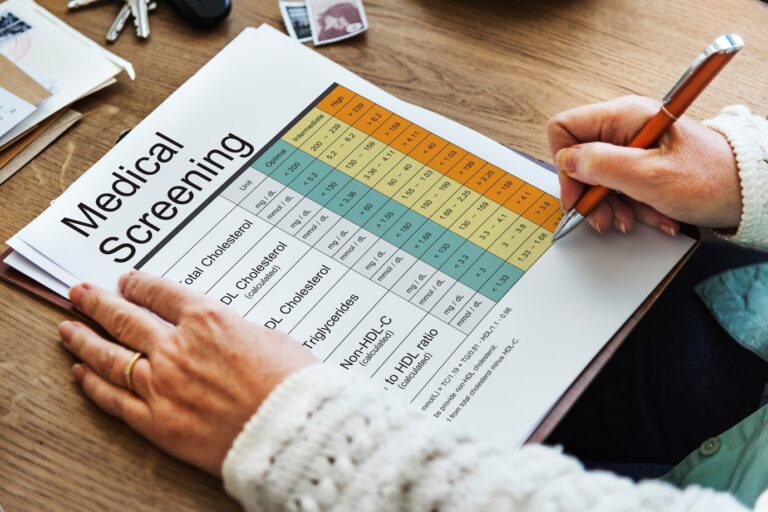 These results according to their range will fall under categories like borderline, intermediate, or high risk of cardiovascular disease.
Generally, higher-than-normal levels of total cholesterol, LDL, and triglycerides and lower-than-normal levels of HDL can shoot up the risk for cardiovascular disease.
---
Looking for a lab to get a Lipid Panel Test, we at Specialty Care Clinic provide services to conduct the test.
To book an appointment call us at 469-545-9983.