Varicose veins are swollen, twisted veins found just under the skin. They usually appear on the legs but can occur on other parts of the body as well.
Veins have one-way valves that help blood flow toward the heart. Weakened or damaged valves can cause blood to back up and pool in veins. This can cause the veins to swell and cause varicose veins.
Varicose veins are very common. You are at higher risk if you are older, female, overweight, do not exercise, or have a family history of varicose veins. It may also occur more frequently during pregnancy.
Doctors diagnose varicose veins primarily based totally on physical examination. In a few cases, more tests need to be done.
You can prevent varicose veins from getting worse by exercising, losing weight, elevating your legs when resting, and avoiding crossing your legs when sitting. Wearing loose clothing and avoiding standing for long periods of time can also help. If your varicose veins are painful or you don't like the way they look, your doctor may recommend a procedure to treat them.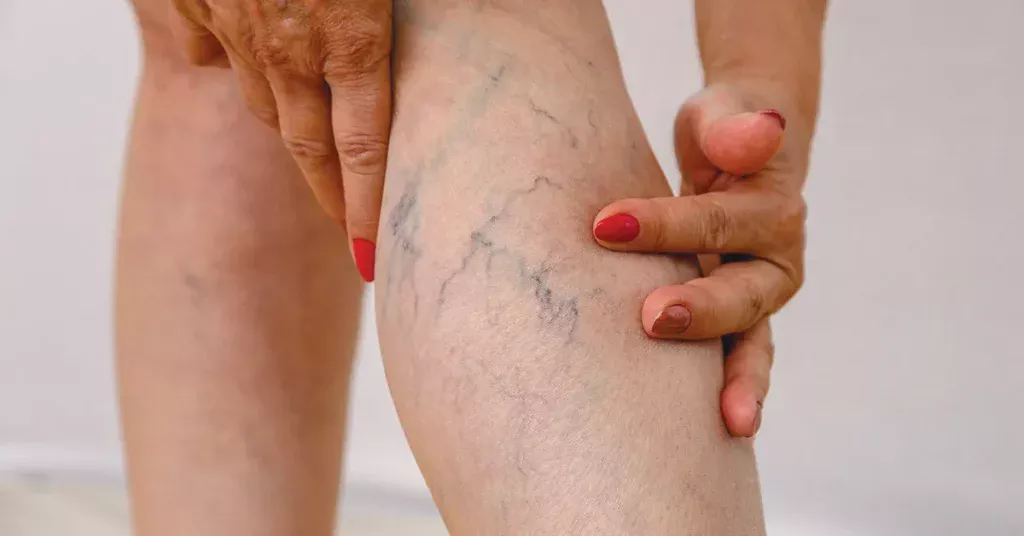 TREATMENT FOR VARICOSE VEINS AT SPECIALTY CARE CLINICS:
For Varicose Veins surgical and non-surgical therapies are available.
First, our doctors look at non-surgical options.
Our healthcare team will tell you if you require surgery and will proceed with your care appropriately.
Our specialists have the knowledge and tools necessary to handle even the most difficult varicose veins conditions.
If you experience any severe vein pain, call for medical care immediately.
To schedule an appointment at Specialty Care Clinics dial (469)545-9983.
WHAT ARE THE SYMPTOMS OF VARICOSE VEINS?
Varicose veins may not cause pain. Signs of varicose veins are:
Dark purple or blue veins
Veins that appear twisted and bulging, often looking like leg cords
When painful, signs and symptoms of varicose veins occur including:
Foot pain and heaviness
Burning, throbbing, muscle spasms, swelling in the legs
Worsening pain post standing or sitting for a long time
Itching around one or more veins
Changes in skin color around varicose veins
Spider veins are alike varicose veins but smaller. Spider webs are close to the surface of the skin and are often red or blue.
Spider webs appear on the legs, but can also be seen on the face. They vary in size and often look like spider webs.
WHAT ARE THE CAUSES OF VARICOSE VEINS?
Poor or injured valves can result in varicose veins. Arteries act as a vehicle for blood to travel from the heart to the rest of the body. The veins bring blood back to the heart from different parts of the body. To bring back blood to the heart, the veins in the legs must act against gravity.
The contractions of the muscles in the lower legs act as pumps, and the elastic venous walls help blood return to the heart. Small valves in veins open to allow blood to flow to the heart and close to prevent the back flow of blood. When these valves are weakened or damaged, blood backs up and pools in the veins, causing them to stretch or twist.

HOW TO DIAGNOSE VARICOSE VEINS?
In order to identify varicose veins, your doctor will probably inspect your legs and any visible veins while you are seated or standing. If you are experiencing any pain or other symptoms, they could inquire.
To examine your blood flow, your doctor might also want to perform an ultrasound. This test makes use of high-frequency sound waves and is non-invasive. It enables your doctor to view the veins' blood flow.
A venogram may be performed, depending on the area, to examine your veins in more detail. Your doctor administers a specific dye to your legs during this procedure, then uses X-rays to examine the area. The dye causes the X-rays to show up, which helps your doctor see how your blood is moving more clearly.
HOW TO PREVENT VARICOSE VEINS?
The following changes can help prevent varicose veins from forming or worsening:
Avoid standing for a long time.
Practice Losing weight or maintaining a healthy weight.
Exercise to improve blood circulation.
Use elastic stockings or stockings.
If you already have varicose veins, here are some steps you can take to prevent new varicose veins. Also, raise your legs when resting or sleeping.
USING COMPRESSION STOCKINGS:
Your doctor may advise you to wear special compression stockings or stockings, which apply enough pressure to your legs to allow blood to flow more easily to your heart. It also reduces swelling.
Most types of compression stockings can be purchased at drug stores and medical supply stores, although the degree of compression varies.
WHAT IS THE TREATMENT FOR VARICOSE VEINS?
Your doctor may undertake an intrusive operation if lifestyle modifications fail or if your varicose veins are severely painful or negatively impacting your general health.
The surgical procedure of vein ligation and stripping requires anesthesia. The skin is cut during the treatment, allowing your surgeon to cut the varicose vein and remove it via incisions. Even though modernized versions of vein-stripping procedures have been created, they are less frequently carried out since there are now more modern, minimally invasive alternatives.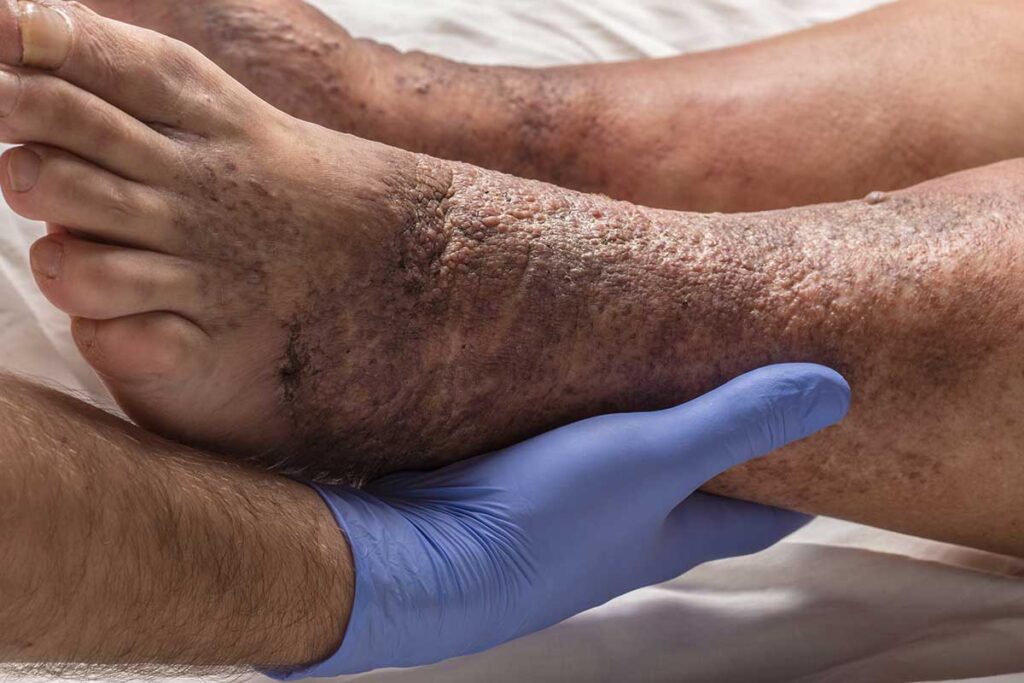 ---
Varicose Veins is a condition that requires medical care to reduce and manage pain, Visit Specialty Care Clinics to seek professional help, book an appointment through the website or call us at 469-545-9983.