People with larger bodies need to feel just as at ease as people with smaller bodies. Yoga has advantages for all bodies, regardless of size or flexibility.
Only when combined with proper diet, stress reduction, and improved sleep can yoga be particularly effective in treating obesity and helping people lose weight. A number of internal and external factors, including genetics, hormones, diet, the caliber of food consumed, stress, and exercise, all contribute to weight loss. Without considering all of these elements, you cannot expect to reduce weight successfully.
That said, due to its focus on breathing and body awareness, which can help to manage stress, yoga can be very beneficial for losing weight, even more than other forms of exercise. It also helps you make better decisions and lead a healthy lifestyle. Also, it increases your strength, flexibility, and mobility to shield you against injuries so you can keep working out and achieving your objectives.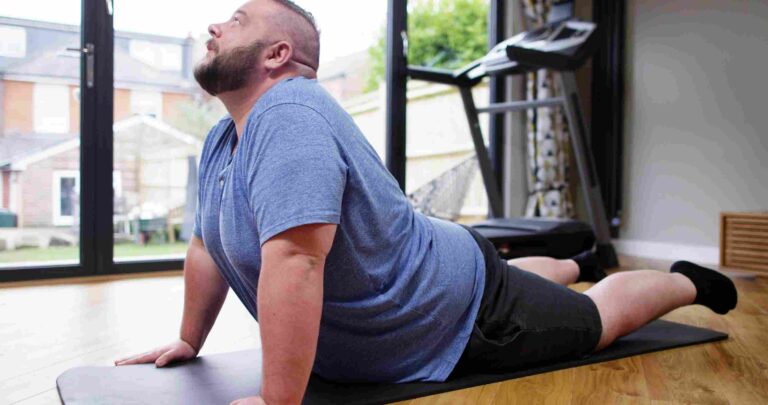 HOW DOES YOGA HELP IN WEIGHT LOSS?
There are many other types of yoga, including yin yoga, which is more restorative, and MFY, which focuses more on building a strong core and foundation, as well as overall strength, balance, flexibility, and mobility.
Each offers advantages of its own, but if you want to reduce weight, it's best for you to concentrate on a more strength-based exercise.
YOGA IMPROVES BODY AWARENESS AND A STRONG CORE
Although there is no quick fix for losing weight, building a strong core is a crucial step that will aid in long-term weight loss. Your core is made up of muscles in your pelvis, butt, back, and abdomen that cooperate to support your spine, maintain good posture, and aid in balance.
As a result, strengthening your core helps you create a solid base of support for almost any activity, which in turn makes it easier for you to exercise safely and more efficiently.
Because it improves your general body awareness, yoga is also beneficial in this area. In order to move more safely and efficiently in daily life and during exercise, you'll learn how to activate the muscles that will help you align yourself correctly.
YOGA AIDS IN STRESS MANAGEMENT
Everyone is aware that stress is unhealthy, but it also has physical, behavioral, and physiological effects on everyone that can lead to obesity, headaches, stomachaches, poor sleep, and poor diet.
People frequently turn to emotional eating or binge on processed foods that are high in fat, salt, and sugar when they are under stress. Weight gain results from these foods because they are frequently more calorie-dense and less nutrient-dense than unprocessed foods like vegetables, fresh meat, and fish.
But, you may reduce these desires and perhaps enjoy a better night's sleep by doing yoga to manage your stress. Yoga is very helpful in reducing stress because it combines diaphragmatic breathing with healthful exercise.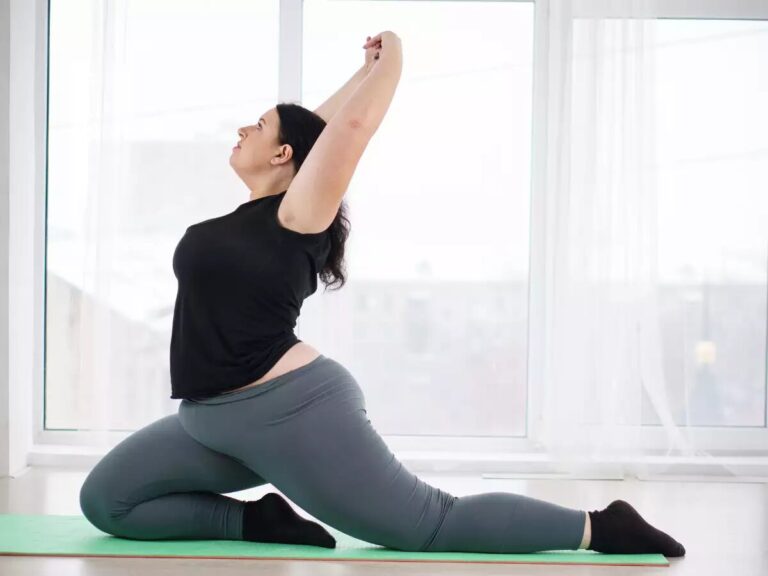 YOGA AIDS IN IMPROVED DECISION-MAKING FOR A HEALTHIER LIFESTYLE
While losing weight is a slow marathon of forming a healthy routine that couples healthy eating with a sufficient quantity of activity, a healthy yoga routine can be the beginning point for developing healthy habits for keeping that weight off in the long run.
You can remind yourself to practice yoga each day by simply leaving your mat out in the open. As you gradually develop this habit, it will help you develop other healthy habits such as eating well, going for walks, and paying attention to your posture.
Even seemingly insignificant choices, like deciding to eat an apple instead of some chocolate, add up and can ultimately improve your way of life.
---
To find out more about weight loss recommendations for your requirements, schedule a consultation with Specialty Care Clinics at (469) 545-9983.