According to the anatomy of our body, we know that a series of spinal nerves from your lower spine travel down your legs and end up in your feet. The cause of foot pain can be anything like the structure of the foot, bad arches, improper footwear, or old injuries. When these spinal nerves get irritated or compressed can become a reason for foot pain. Foot pain occurs if the nerve specifically around your hip, knee, and feet get compressed. Further, in this blog, we will discuss various causes of foot pain related to the spine.
FOOT PAIN CAUSED BY A SPINAL PROBLEM
In the lumbar or sacral spine (lower back) when the nerve root gets compressed or irritated, this may stimulate your sciatica pain that can radiate down to your leg and into your feet. Specifically, the S1 nerve root compression can cause pain which is known as classic sciatica pain. This pain travels along the outer side of the foot.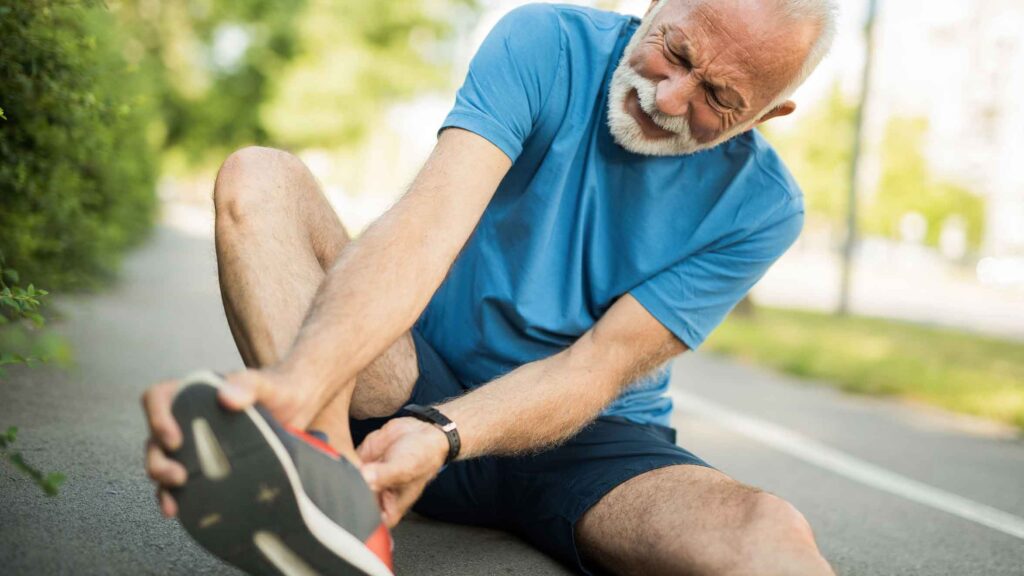 WHAT ARE THE REASONS FOR NERVE ROOT COMPRESSION?
Nerve root compression or irritation can be due to many reasons. Let them discuss below :
Lumbar herniated disc :- The inner contents leak from the intervertebral disc.
Lumbar degenerative disc disease :- With increasing age, related issues also increase like narrowing and shrinking of the disc.
Spondylolisthesis :- When one of your vertebrae, the bones of your spine slips out of place onto the vertebra below it.
Lumbar spinal stenosis :- Narrowing of the spinal canal in the lower part of your back.
These reasons cause nerve root compression that ultimately leads to foot pain. A foot drop is a condition in which you are unable to lift the front part of your foot or cause repeated tripping while walking. Compression of the L5 nerve root is a typical reason for it. In rare cases, L4 or S1 nerve root compression also becomes the reason for foot drop.
FOOT PAIN DUE TO COMPRESSION OF NERVES IN THE HIP, KNEE, OR LEG
The spinal nerves while traveling down to the feet get compressed around the hip, knee, or legs causing foot pain. Such as :
Peroneal neuropathy :- As the branch of the sciatic nerve, when the peroneal nerve around your knees is compressed or injured near your knee can cause foot pain or foot drop whenever you try moving your foot.
Sciatic neuropathy :- It is a result of any focal lesion of the nerve in the hip or thigh, distal to the lumbosacral plexus but proximal to the separation of the nerve into its distal branches. In short, damage to the sciatic nerve in the pelvic region (hip) can cause foot pain with some degree of weakness.
Tarsal tunnel syndrome :- This condition occurs when you have tibial nerve damage. This tibial nerve travels through your tarsal tunnel, a passage of bones and ligaments in your ankle. This situation leads to pain, burning, or tingling sensation in the bottom of your feet and toes.
Sural nerve entrapment :- Also called a pinched nerve, occurs when nearby tissues thicken and press on your nerve. Entrapment causes a sural nerve ache that can be felt as shooting pain along the outer side of your ankle and/or foot.
In addition to these conditions, corn may also develop on the skin around your toes. Excessive friction in that area can cause pain and other symptoms.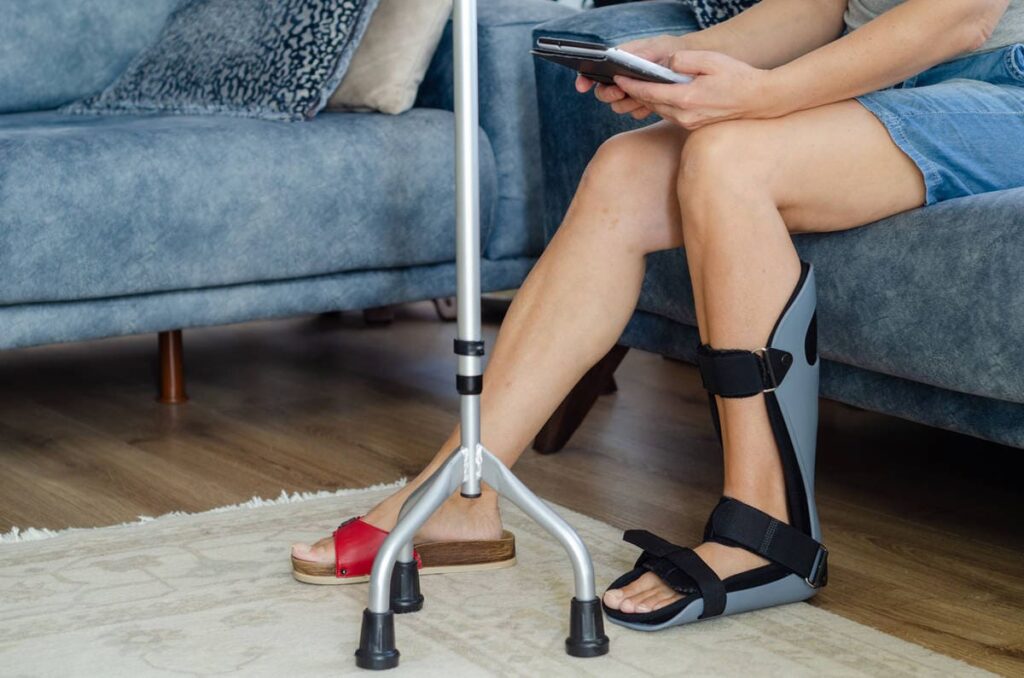 IDENTIFY THE SOURCE OF FOOT PAIN
It is difficult to know the exact reason, from all the causes we have discussed. But you can recognize a few signs to understand your foot pain.
Recent trauma to the lower back, hip, knee, or ankle may lead to foot pain.
Foot pain due to nerve root compression or sciatica.
Wearing tight boots or shoes can cause foot pain in some cases.
Hip injection or hip surgery that indicates sciatic neuropathy may cause foot pain.
---
Schedule an appointment at Specialty Care Clinics right now at (469) 545-9983 to know the exact reason for your foot pain. Also, talk to our doctors about possible treatment options.