Migraine and cluster headaches can both be problematic if not treated on time. Both are types of headaches that cover the different parts of the head and also cause great suffering to a patient who is having one of them. That means headaches at any time can be challenging to deal with. And if you suffering from any of them then it can become your daily routine challenge.
It can mess up your performance at work and hamper other activities too. Unlike usual headache that goes away after some medication or a little rest, they can last for longer periods.
Migraine can last from 4 to 72 hours if not treated whereas a single attack of cluster headache can last 15 minutes to 3 hours (at the same time every day).

WHAT IS THE CONDITION OF MIGRAINE AND CLUSTER HEADACHES?
Migraine is a condition of headache that varies its intensity every time and it also causes nausea and makes the person sensitive to light and sound. During a migraine, there is a throbbing pain usually in one side of the head that is accompanied by nausea and distorted vision. Migraine can last for years or be a lifelong condition. Can be treated by medical professionals.
Cluster headaches start quickly and attack without any prior warning. When these attacks get more often they are termed clusters. This pain is also severe in one side of the head and causes nasal discharge as well as red or teary eyes. It feels like a sharp and burning sensation around the eye, temple, and face. Each attack is always on the same side. This can also last for years or be lifelong.

LET'S UNDERSTAND THE CAUSES OF MIGRAINE AND CLUSTER HEADACHES
For migraine, the exact cause is not certain but you can suffer from it if you are experiencing below risk factors:
Migraine can be genetically transferred to you through your parents. 80% of migraine patients get their genetically.
Stress can reason for many diseases which is why it is advisable to keep an eye on stress levels. A high level of intensity can trigger migraine too.
In females, it is largely found due to hormone influence. Women around the age of 15 to 55 years are more prone to develop migraine if did not pay proper attention.
Smoking can also be one of the reasons for migraine.
If you are on medication.
Cluster headaches do not have any predefined causes i.e. they are still unknown. But in the study of cluster headaches pattern, abnormalities in the body's biological clock (hypothalamus) have a part.
We at Specialty Care Clinics treat chronic pain like migraine and cluster headaches and prescribe medication and changes in lifestyle to reduce the pain.
WHICH ONE CAN CAUSE MORE PAIN MIGRAINE OR A CLUSTER HEADACHE?
If you are going through any one of them, you might feel more pain during the attack of cluster headaches. Unlike migraine, cluster headaches have less time period of their stay than migraine.

WHAT IS THE DIFFERENCE BETWEEN THE SYMPTOMS OF A MIGRAINE AND A CLUSTER HEADACHE?
Migraine and cluster headaches are a type of primary headache disorders and their symptoms can also be due to the headache condition itself rather than any underlying problem.
In the prodrome stage symptoms of migraine are prior to the actual condition:
Fatigue
Low energy
Food cravings
Depression
Hyperactivity
Neck stiffness
Irritation and sensitivity toward light and sound
Frequent yawning
Symptoms of migraine with aura are more than this. We take a look below for those.
Problem in speaking
Losing of vision temporarily
Tingling sensation in the face, arms, or legs
Seeing unusual shapes, light flashes, and bright spots
Now the symptoms of cluster headache are the following:
Pain situated behind the eye or also around it
Excessive tearing
Feeling of restlessness
Pain in one side of the head
The stuffy and runny nose on the same side as the pain
Sweating on face and forehead
The pain can extend to the face, head, and neck.
Pailing of skin during a cluster headache attack
Swelling in the affected area
WHAT CAN BE THE TREATMENT FOR MIGRAINE AS WELL AS CLUSTER HEADACHES?
As there is no treatment available for migraine and cluster headaches. But with the help of treatment, you can prevent attacks and reduce the severity of the symptoms. For this type of pain, you can see a neurologist.
Migraine with medication to relieve pain and prevent future attacks can be used whereas cluster headaches treatment is fast acting like pure oxygen treatment, triptans, octreotide, local anesthetic, and dihydroergotamine.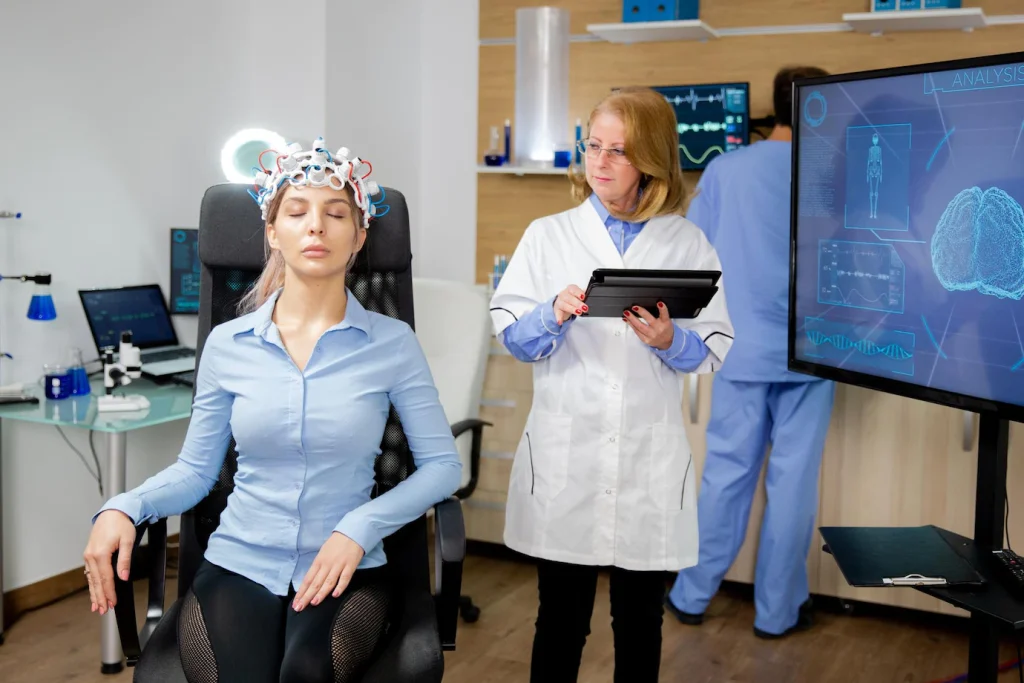 ---
Headaches of any type whether migraine or cluster headaches can be hard to bear if they happen in daily routine. To release the stress of daily headaches contact Specialty Care Clinics at 469-545-9983.