Most people have headaches but if it lasts more than 15 days a month, it is a chronic headache. Chronic daily headaches include a variety of different headache subtypes. Chronic daily headaches are among the most disabling headache conditions due to their recurrent nature.
CAUSES OF MIGRAINE AND HEADACHES
Various factors, including neck problems, can lead to pain. Other causes include facial pain, sinus issues, vision or auditory sensitivity, or jaw pain. A doctor will perform a thorough evaluation to check the exact cause of your symptoms and treat the underlying issue.
SYMPTOMS OF MIGRAINE AND HEADACHES
The symptoms of chronic headaches can vary according to the headache you have. It can include :
Nausea
Sensitivity to light
Lightheadedness
Stuffy nose
Soreness in the neck
Visual auras
Pulsing or throbbing feeling
Sweating
Watery eyes
Pain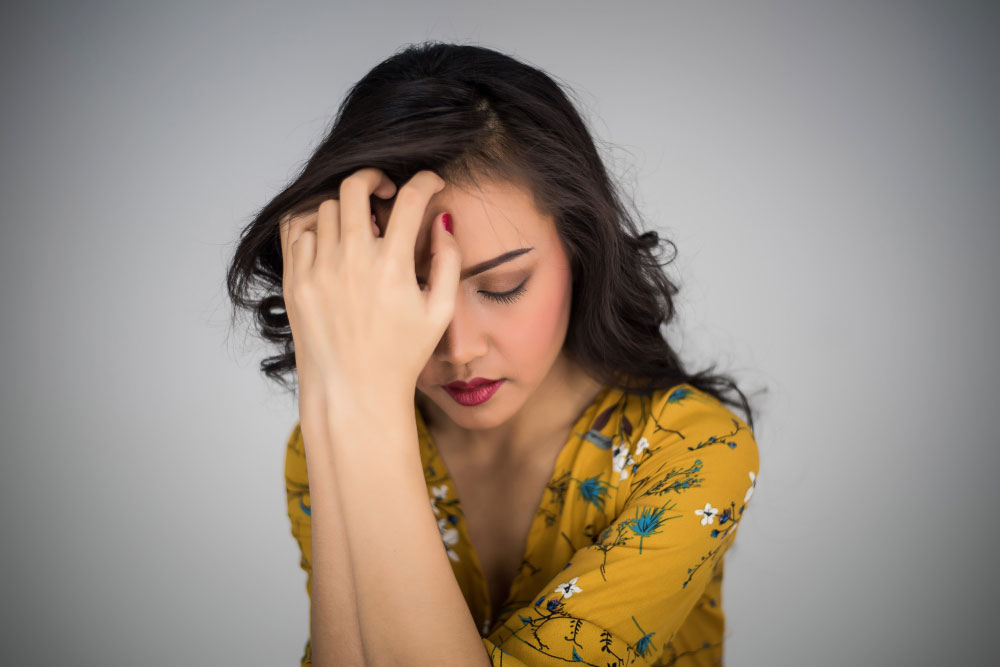 REASON FOR YOUR DAILY HEADACHES
Doctors are still unsure of the exact cause of chronic headache symptoms. Some possible causes are mentioned below :
Muscle tension :– Tension in the head and neck muscles can result in pain.
Hormones :– Some types of headaches are triggered by changes in the levels of specific hormones, such as estrogen.
Genetics :– Experts believe that genetics may affect your likelihood of developing certain types of headaches including migraine.
Trigeminal nerve activation :– Its function includes sending sensory information to the areas of the brain. Activation of this muscle can result in headaches.
Headaches are usually triggered by lifestyle changes such as :
Stress
Lack of sleep
Changes in weather
Anxiety or depression
Caffeine or alcohol
Specific medication
Skipped meals
Overuse of pain medication can cause constant headaches and is called a medication overuse headache or a rebound headache. An episodic headache disorder becomes a chronic headache disorder when it becomes constant, or chronic. The following are some risk factors for the change from episodic to chronic headaches :
Obesity
High caffeine intake
Lack of sleep
High-stress levels
Overuse of medication
HOW ARE CHRONIC HEADACHES AND MIGRAINES DIAGNOSED?
A doctor will check your medical history and may ask about :
The pattern of your pain- When and how it begins, what are the triggers, how long it lasts.
Location, sensation, or severity of the pain.
Other symptoms that accompany pain such as dizziness, stiff neck, and nausea.
Medications you are taking, dosages, and side effects.
If you have other health problems such as anxiety, depression, or fibromyalgia.
Lifestyle choices and family history of headaches.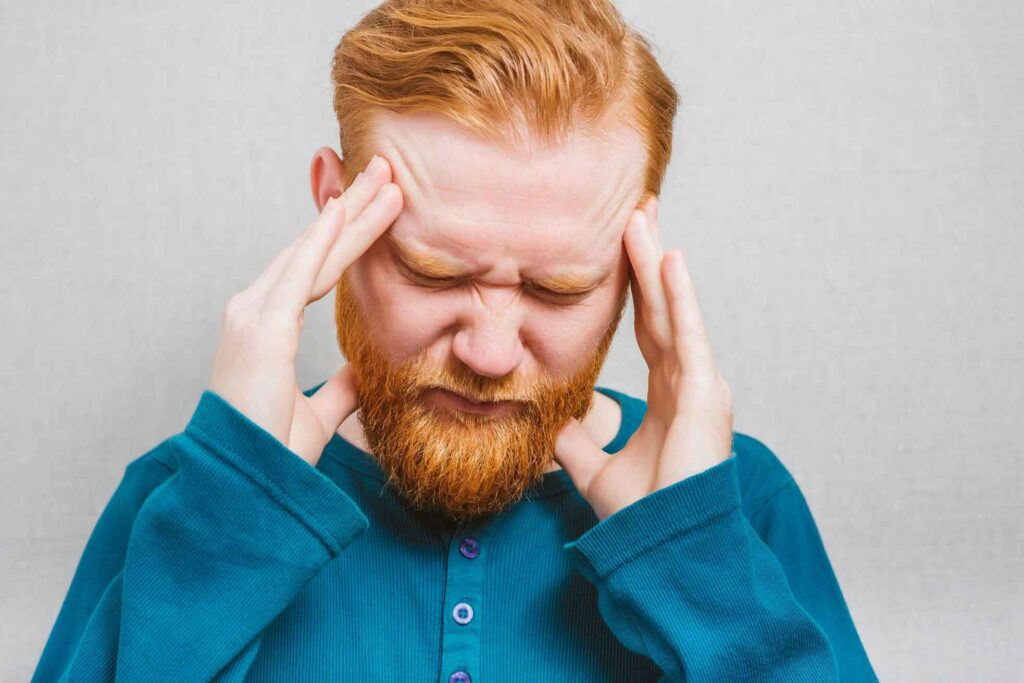 TREATMENT FOR MIGRAINE AND HEADACHE
Management of lifestyle choices and headache triggers, managing migraine attacks, and prevention of migraine attacks are the main goals of treating chronic migraine and headaches.
Lifestyle changes include maintaining a healthy weight, exercise plan, stress management, and staying hydrated.
The typical treatment plan includes :
Treating migraine attacks early with a painkiller and slowly increasing the dose unless the headache is severe.
Treat any accompanying adverse effects, like nausea.
The goal of preventive care is to reduce headache frequency and it includes :
Beta-blockers, such as propranolol
Angiotensin blockers, such as candesartan
Tricyclic antidepressants such as amitriptyline
Anticonvulsants, such as topiramate
NON-MEDICATION THERAPY
In combination with medications, the doctor may include other therapies as well.
Biofeedback :– Using monitoring technologies, biofeedback helps you understand and control bodily functions such as blood pressure, heart rate, and muscular tension.
Therapy :– With the help of therapy you can understand the mental effects of headaches and learn ways to manage them.
Nerve stimulation :– This method involves stimulating certain nerves with electrical impulses.
Acupuncture :– In this treatment tiny needles are inserted into specific parts of the body.
Massage :– Massage therapy may help relieve and ease muscle tension.
HOW TO PREVENT CHRONIC MIGRAINE OR HEADACHES?
Maintain a headache diary. If your headache is getting worse or is increasing day by day, visit a specialist or Specialty Care Clinics. If chronic migraine is diagnosed early, it is simpler to prevent and reverse it.
---