Neck pain restricts how you can live your life. After all, it can impact your profession, capacity to enjoy family life, and personal well-being when something as essential as rotating your head causes discomfort.
Some patients will learn that osteophytes—bony overgrowths of the spine—are the source of their chronic neck pain. These growths, also known as bone spurs, can obstruct joint motion and suffocate nerves.
Osteophytes, or bone spurs, don't hurt by themselves. Many cervical bone spur sufferers report neither pain nor neurological signs. However, symptoms may develop if the osteophytes obstruct the cervical vertebral column's blood vessels, vertebral discs, particularly spinal nerves, or the spinal cord itself.
WHAT DO YOU MEAN BY THE CERVICAL SPINE?
The seven vertebrae that go from the base of your skull to your upper back are the cervical spine. The spinal cord is housed and shielded by the spaces between the vertebrae, known as the spinal canal. The massive bundle of nerves known as the spinal cord, one of the critical elements of the central nervous system, transmits and receives signals between your brain and the rest of your body.
Your cervical vertebrae are further strengthened by a web of muscles, tendons, and ligaments. The neck is supported, flexible, and has structure thanks to these soft tissues. As a result, your spine can bend since each vertebra's back has a facet joint. These joints are cushioned by cartilage, which also produces a fluid that promotes flexibility and mobility. Additionally, holes between these joints allow the spinal cord's nerves to exit and travel to the rest of your body.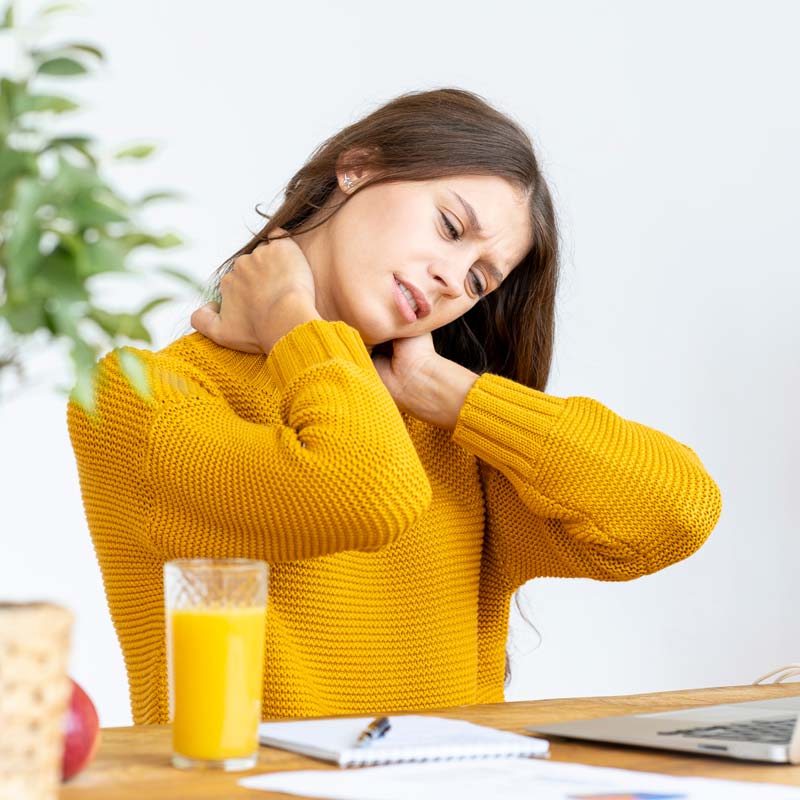 WHAT ARE BONE SPURS?
Along the margins of the vertebrae, bone spurs grow as outgrowths of the bone. Bone spurs, however, can develop on virtually every bone in your body. They frequently develop at the points where two or more bones meet to provide mobility.
There are many different reasons why bone spurs can form. They are a distinctive aspect of ageing naturally. Our protecting cartilage may deteriorate as we age due to normal wear and tear on the spine. Our bones are left vulnerable to the stresses of other bones grinding against them due to this absence of cartilage, which results in inflammation and structural alterations to our joints.
NECK BONE SPURS : SIGNS AND SYMPTOMS
Those who do have issues with cervical bone spurs may experience a variety of symptoms, including :
Neck pain : This kind of discomfort may feel generalized.
A stiff neck : If the neck hurts more when turning from side to side, it probably hurts and has less range of motion.
Headaches : An osteophyte pressing against a cervical nerve root can cause pain to radiate to the top, sides, or behind the eye.
An ache in the radicle : Along the nerve pathway from the neck into the shoulder, arm, or hand, a scorching or shock-like pain may be felt.
Neurological conditions : Tingling or numbness in one or both arms, and hands. Additionally, one or both arms, hands, or both could gradually get weaker, with or without finger dexterity impairment.
Dysphagia : Rarely, people may develop progressively more difficulty breathing or swallowing.
Myelopathy : A person may experience additional neurological issues such as coordination issues, weakness or numbness anywhere beneath the neck, and possibly loss of bowel or bladder control if the cervical bone spur begins to enter the spinal canal and irritate the spinal cord.
IDENTIFYING NECK BONE SPURS
Cervical osteophytes typically do not produce symptoms in patients. Bone spurs frequently appear on x-rays or MRIs in persons even when they are not the source of pain or other symptoms.
OPTIONS FOR TREATING CERVICAL BONE SPURS
Your doctor will typically start with conservative therapies unless your symptoms are severe. This will typically reduce your neck pain and improve your mobility and functionality.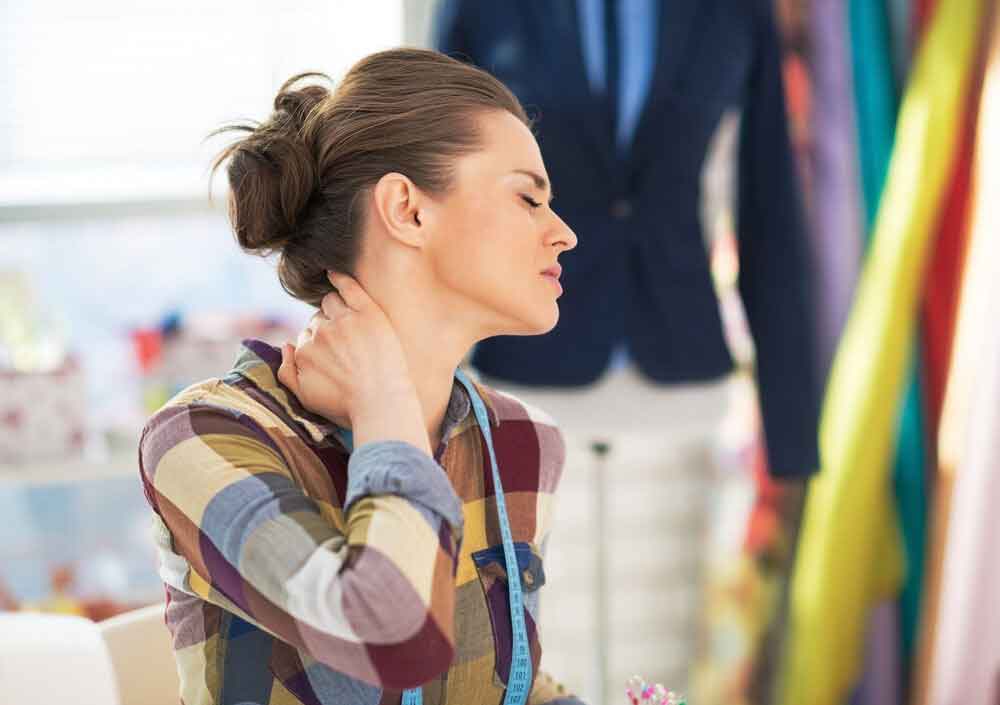 THE NONSURGICAL REMEDIES COULD CONSIST OF
Resting the Area : A few days of abstaining from any neck-related vigorous activities may help relieve some initial pain and inflammation. Your doctor might advise using an ice or heat pack during this recovery phase.
Medications : Your doctor will advise taking over-the-counter or anti-inflammatory medications and pain relievers as your first line of defense. After a few weeks, if these medications are unable to adequately relieve your symptoms, your doctor may prescribe epidural steroid injections.
Physical therapy : A physical therapist might carry out and recommend activities such as neck stretches to strengthen the muscles supporting the neck. Make some changes to your routine, such as learning some simple posture-improvement strategies.
Holistic therapies : Acupuncture and chiropractic adjustments, for example, can lessen pain and increase neck mobility.
OPERATIVE CARE FOR OSTEOPHYTES
Laminectomy : A technique to remove tissue such as bone spurs and other bony growths that strain against nerves.
A discectomy with disc fusion (ACDF) involves your doctor making a little incision in the front of your neck to access the spine and remove a damaged disc brought on by a protruding bone spur.
Posterior Cervical Laminoplasty : Your doctor may enter through the back of your neck to relieve pressure on your spinal cord if a bone spur is pressing against it.
---
To receive the best care for your neck and spine disorders our surgical staff at the Specialty Care Clinics is available to assist if you have severe neck discomfort brought on by bone spurs. Contact us at 469-545-9983 to schedule your appointment.