Approximately 40 million US men and women suffer from varicose veins. Although it is a common health condition in the United States, it can get worse while traveling. Airplane traveling triggers vein health. Triggering happens because of high altitude and pressurized cabin, this condition causes the thickening of blood in your veins or even blood clots (venous thrombosis).
The concise seating position and restricted movements on flights or even a car trip cross-country lead to conditions like burning, leg pains, itching, or even swelling. Apart from the pain and discomfort caused by long travel, discoloration and bulging veins are also problems. That is the reason, we at Specialty Care Clinics provide you with health tips that can guide you through your long journey.
WHAT ARE THE TRAVEL EXPECTATIONS THAT ONE SHOULD BE PREPARED FOR?
The year 2022 was considered a wild year, the "greatest of all trips" in travel. Based on the study by Expedia, Hotel.com, and VRBO, 2023 is the year of no-normal travel, a year of "travel like no other." According to the World Travel and Tourism Council, 2022 was the year of pent-up travel that was released after easing travel restrictions due to Covid.
Planning a long trip across the country, it is important to think about your veins because being sedentary can impact negatively. Most people have seen situations of blood clots or deep vein thrombosis (DVT) relating to travel but very few know how these conditions can affect your overall health. Hence, by prioritizing your vein health you can ease the travel experience on long journeys.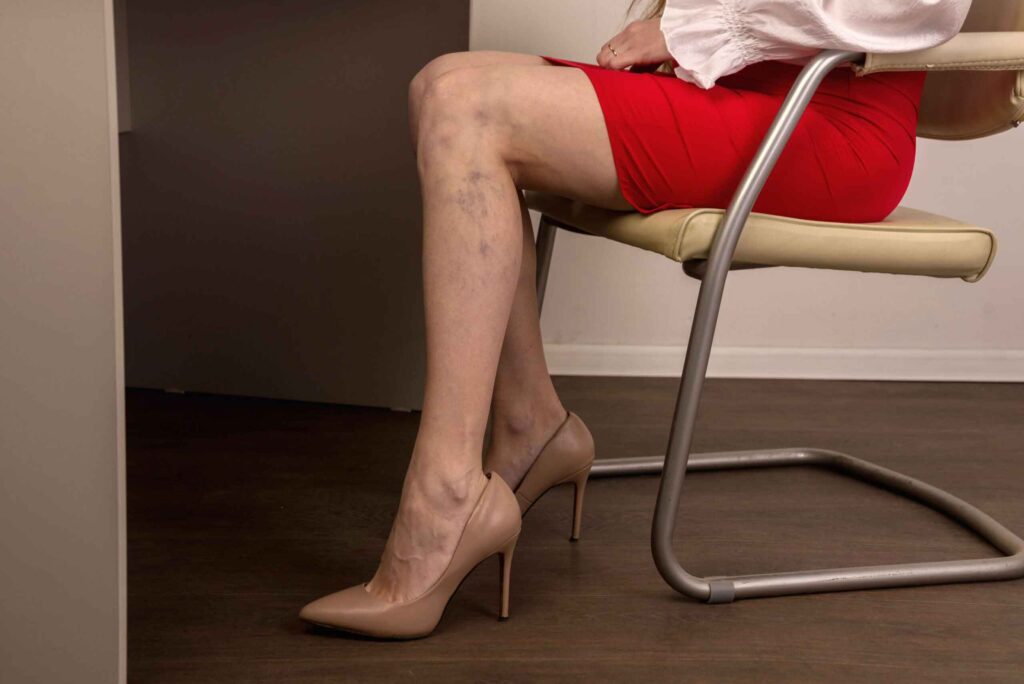 WHAT ARE THE CAUSES OF VARICOSE VEINS?
You can get varicose veins from damaged or weak veins. This results in the flowing of blood backward which disrupts the usual circulation of the blood. It gets worse when you sit for an extended period of time on a flight or on a long drive. It becomes more uncomfortable and painful. When blood starts pooling in your legs, purplish-blue and twisted cords get visible.
HOW DOES TRAVELING AFFECT THE HEALTH OF THE VEINS?
According to the Centers for Disease Control and Prevention, approximately 300 million people travel on long-distance flights (generally more than four hours) each year. Varicose veins include a few risk factors like age, gender, and family history. Other than this beware of the following risks while traveling :
Decreased oxygen pressure in airplane cabins when flying can stimulate blood clotting.
People don't consider dehydration a big problem and often gets overlooked. Lack of fluids makes your blood vessels go narrow and thickening of the blood. The Aerospace Medical Association (AsMA) suggests a cup of water every hour while on the plane and increases hydration before getting to the airport.
Sitting for an extended period with your knees at a specific angle can obstruct blood flow.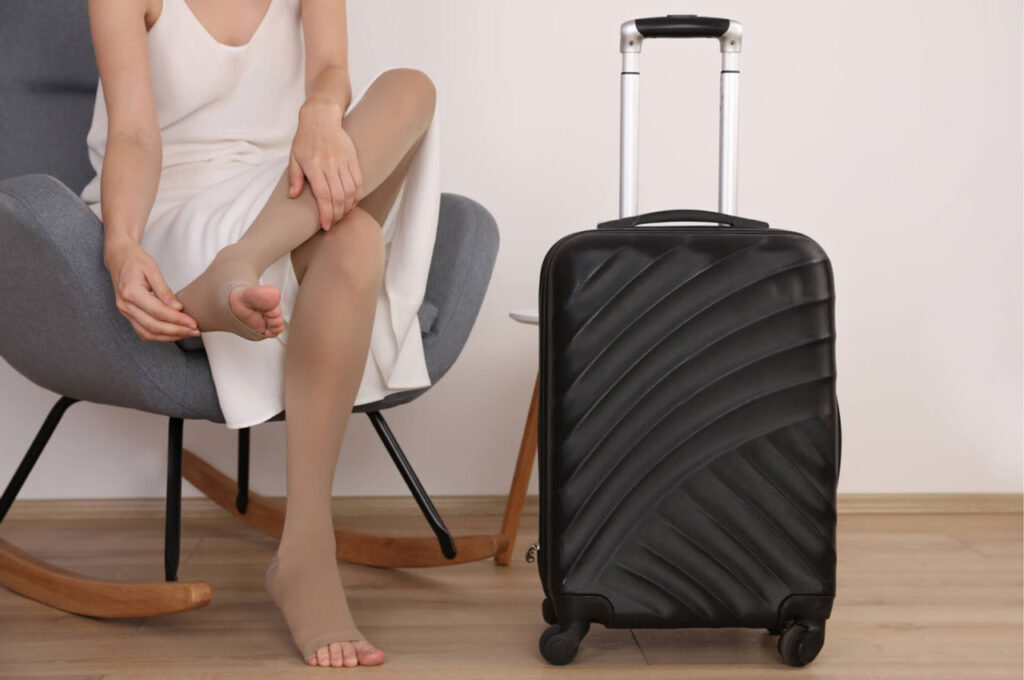 There are some other risks factors that you can oversee including :
Being over the age of 40
If you are female
Using birth control that contains estrogen
Being pregnant or postpartum
Obesity
Cancer or recent cancer treatment
Preexisting vein disease
Previous blood clots or a family history of blood clots
Recent immobility or injury (within 2 months)
HOW CAN YOU PREVENT BLOOD CLOTS AND VARICOSE VEINS DURING LONG TRAVEL?
A healthy body is a sign of hassle-free living. You can often mitigate the results of varicose veins by exercising, managing your weight, and watching your blood pressure. You can also elevate your legs up or try them moving while sitting, although it is not very easy.
One of the effective ways to reduce the risk of varicose veins is :
Walking
Compressed stockings
Stay hydrated
---
You can schedule an appointment at Specialty Care Clinics through a call (469) 545-9983.