Soft tissue injuries can be quite painful long-term. One of the new technologies to treat such injuries is Extracorporeal Shockwave Therapy.
It produces high-energy shock waves which can heal any musculoskeletal conditions. Examples are – Achilles tendonitis, plantar fasciitis, and tennis elbow.
A probe applies shock waves to the target area. It's not clear why it promotes healing but it is very helpful. It's completely non-invasive.
It may improve blood flow and soft tissue repair in some people.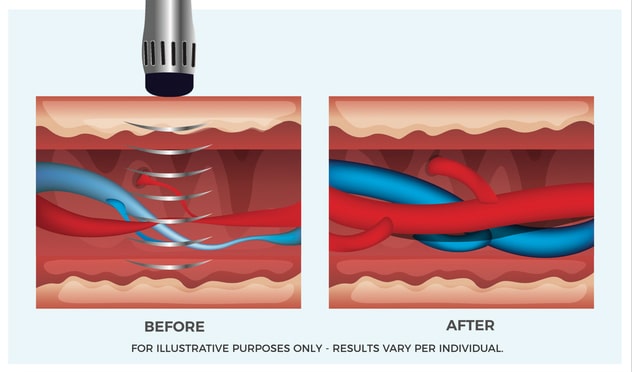 CONDITIONS TREATED WITH EXTRACORPOREAL SHOCKWAVE THERAPY
Rotator cuff
Lateral epicondyle
Medial epicondyle
Greater trochanter (gluteus medius and minimus)
Proximal hamstring origin
Rectus femoris
Distal quadricep
Patellar tendon
Posterior tibial
Peroneal
Achilles
Plantar fascia
Bone necrosis
Non-healing fractures
Diabetic foot ulcers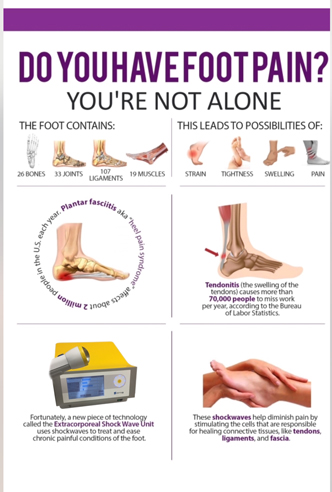 BENEFITS OF EXTRACORPOREAL SHOCKWAVE THERAPY
For athletes who are not responding to traditional treatments like orthotics & braces.
Resting and ice treatment is not working.
No surgery required (non-invasive)
Short recovery period
Affordable treatment option
Increasing your cellular metabolism
Faster recovery of muscle tone
How ESWT works
TREATMENT SIDE EFFECTS
Redness around the area
Pain
Inflammation
Bruising
Hypersensitivity
THINGS TO REMEMBER ABOUT EXTRACORPOREAL SHOCKWAVE THERAPY
It's a good non-invasive option & can help you avoid the surgery.
Your insurance may or may not cover ESWT. It's necessary to ask this to your insurance provider.
---
If you or anyone you know is suffering from severe muscle pain, you may have a musculoskeletal injury. Call us on (469) 545-9983 to book an appointment with our specialists.