WHY DO MY FEET ITCH?
Your feet go through so much every day. It can cause irritation and itchiness on your feet.
Some of the main reasons for itchy feet are – dry skin, too much moisture, foot infections & irritants on the floor.
Sometimes, the cause of itchy feet can be something more serious & internal.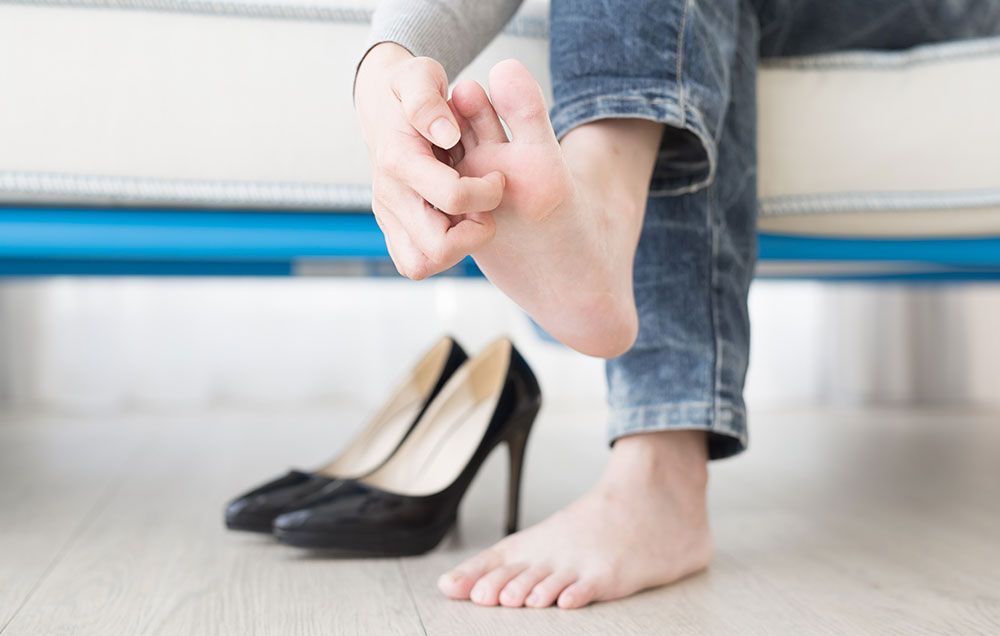 CAUSES OF ITCHY FEET
Skin conditions (dermatitis, psoriasis, athlete's foot, eczema)
Diseases (diabetes, kidney disease, cancer, liver disease)
Irritants (opioids, narcotics, floor dust)
Burns
WHAT ARE THE DIFFERENT KINDS OF ITCHING?
Itchiness is also called pruritus. There are many different types of itch. These are –
Cutaneous – Itchiness on or inside the skin.
Systemic – Itchiness throughout the body.
Neuropathic – Itching due to a damaged nervous system.
Psychogenic – Itching due to a psychological issue
If itching is persistent, it may cause the skin on your feet to become scaly, blistered & reddened.
WHEN TO CONTACT A PODIATRIST FOR YOUR ITCHY FEET?
When the itchiness of your feet lasts longer than 2 weeks and doesn't improve with home remedies, it's time to see your podiatrist.
They may ask you questions about your itchy feet –
If you have started any medications recently?
If you have been exposed to irritants?
Do you have diabetes or eczema?
Do you have any medical family history of skin diseases?
They can perform the following diagnostic tests to check the cause of itchy feet –
Biopsy
Skin scraping
Blood tests
Blood cultures
TREATMENTS FOR ITCHY FEET
Antihistamines like diphenhydramine can relieve itchiness.
Athlete's feet can cause the itchiness of the feet. Antifungal creams or sprays can help relieve this itchiness.
Anti-itch medication & steroid creams can reduce localized itching.
SSRIs, gabapentin, and antidepressants can help certain patients.
HOW TO PREVENT ITCHY FEET?
Use waterproof shoes
Dry your feet completely before wearing socks & shoes.
Wear cotton or wool socks.
Apply moisturizer to your feet after bathing.
---
If you or anyone you know is suffering from persistent itchy feet, call us today on (469) 545-9983 to book an appointment with our expert podiatrists.