Due to compression of the wrist nerve, carpal tunnel syndrome is a disorder of the wrist that causes pain and discomfort. The primary sign of carpal tunnel syndrome is numbness, which typically affects the thumb, ring finger, or index finger but can occasionally spread to other areas of the hand or even the forearm. Most of the time, numbness happens at night, and it may be accompanied by discomfort and inflammation.
You may be more likely to develop carpal tunnel syndrome if you have a number of predisposing conditions, such as diabetes, obesity, pregnancy, and hypothyroidism. There are several occupational factors, including employment requiring a lot of physical labor, using vibrating instruments, and performing highly repetitive tasks, especially in cold temperatures.
Luckily, carpal tunnel syndrome is readily and successfully avoidable. The most crucial preventative action is taking regular breaks when using a computer or workstation. In order to keep our patients on a schedule of taking breaks to stretch and move about, we frequently advise them to set up recurring alerts and reminders on their smartphones.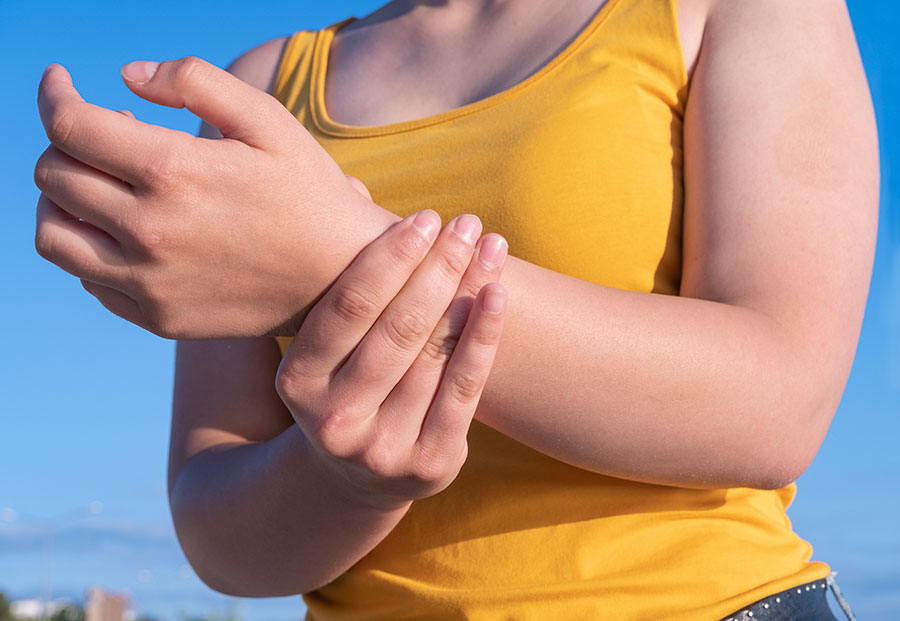 RISK FACTORS, SYMPTOMS, AND SIGNS OF CARPAL TUNNEL SYNDROME
When the median nerve, which regulates sensation and movement in the hands and wrists, becomes compressed, carpal tunnel syndrome develops.
Most people commonly experience the following carpal tunnel syndrome signs and symptoms :
Numbness
Tingling
Loss or deterioration of manual dexterity
Carpal tunnel syndrome is three times as common in women. The greater incidence in women may be attributed to elements like hormones connected to pregnancy and menopause as well as a smaller carpal tunnel (where the median nerve goes through the wrists and into the hands).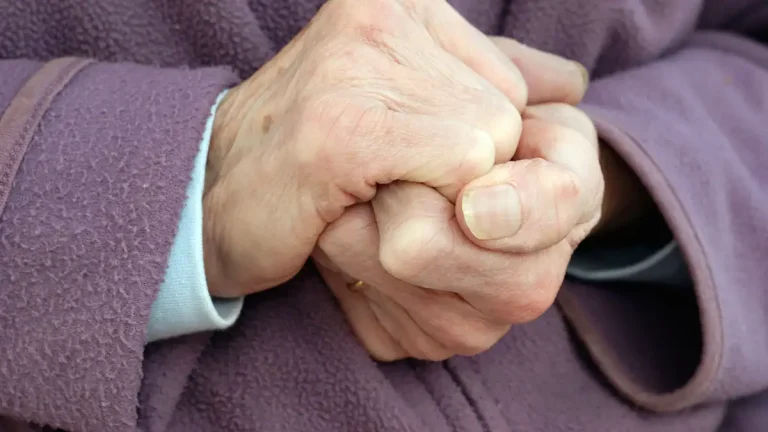 HOW TO REDUCE YOUR RISK OF SUFFERING FROM CARPAL TUNNEL SYNDROME PAIN
You must take frequent pauses and keep your wrists and hands in proper alignment if your job requires repetitive actions that put you at risk for carpal tunnel syndrome. If you can, try to maintain your wrists neutral and avoid bending them.
Throughout the day, stretching is a great method to reduce your risk. Try clenching your fist and then extending your fingers 5–10 times.
To reduce your chance of injury and pain in your neck, back, and wrists, it's also crucial to maintain good posture.
Make an appointment for an examination as soon as you experience pain or other symptoms like numbness or lack of dexterity in one or both hands. Depending on the degree of your symptoms, we provide a range of carpal tunnel syndrome treatments, including braces, physical therapy, and nerve blocks.
---
Contact Specialty Care Clinics at (469) 545-9983 right away to make an appointment with a pain management specialist for additional information on how to avoid and cure carpal tunnel syndrome.