WHEN SHOULD AN EMPLOYEE FILE A WORKERS COMPENSATION CLAIM?
An employee should record a workers compensation claim if injuries have been sustained on his work task or within the scope of employment. This includes occupational injuries, sicknesses, trauma injuries, or infection caused by exposure to an employee and his activities or chemical compounds.
After a workers compensation claim is filed and processed, an injured or ill worker can be paid if the agency and coverage provider is of the same opinion the injuries or illness is work-associated. Claims may be disputed if the company does not agree that the damage or contamination was due to their work.
WHAT ARE THE THREE TYPES OF WORKERS COMPENSATION?
Medical-Only Coverage
Temporary Disability
Permanent Disability
If you are injured at your workplace, then there are various types of workers' compensation which you could get benefit from: that consists of medical coverage, lost wage benefits, vocational rehabilitation, and death benefits as well if because of that accident any of your family members died.
Many Employers may create issues regarding the workers' compensation claims because they usually are more concerned about the claims they have to pay for. As in some cases, employees suffer from expensive claims and that can cause their insurance premiums. Also, these employers will discourage other injured employees from filing compensation claim forms, this is to protect their company's image.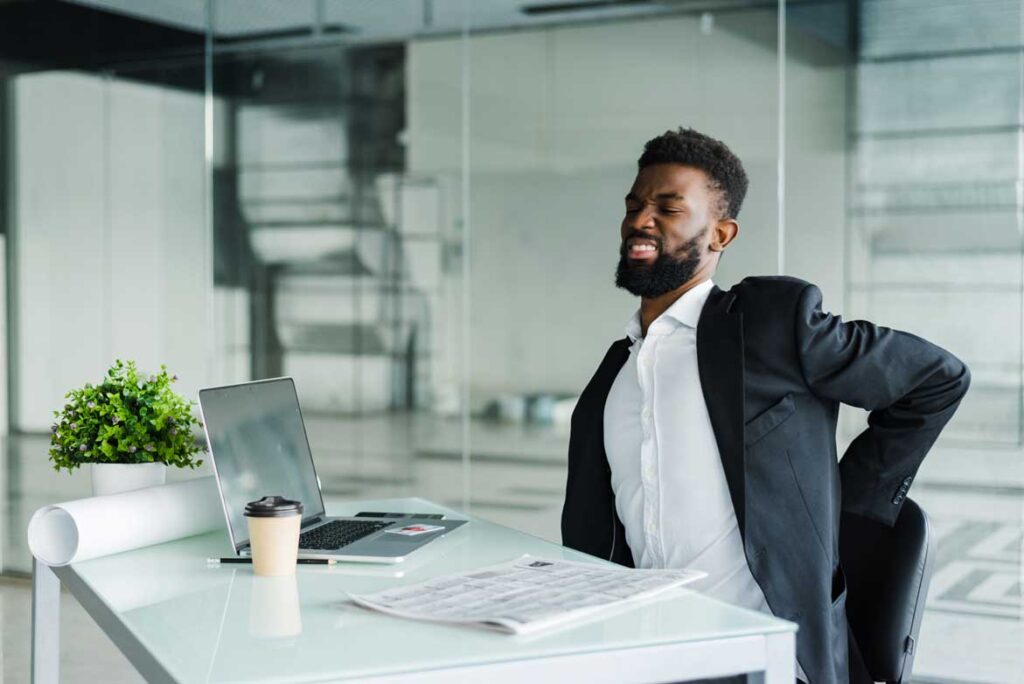 HOW TO FILE A WORKERS COMPENSATION CLAIM?
A report is being prepared regarding the work-related injury or illness which should be included as a basic information, such as:
How the accident happened
The kind of injury
The date and time of the accident
AS AN ENTERPRISE, YOU'LL MUST HAVE TO FOLLOW SOME STEPS WHILE SUBMITTING A WORKERS' COMPENSATION CLAIM FORM:
1. Give Your Employee a Workers' compensation Claim Form
If you're informed someone got hurt or sick from their activity, make sure they get suitable medical attention. You'll additionally want to give your employee a compensation claim form to complete. So, that an employee could get workers' compensation claim benefits. Without submitting a claim form, your employee can't get benefits that would assist them get better compensation and help to recover.
2. Submit Official Paperwork
As and when you get a completed compensation form from your worker, you'll have to send it to your insurance agency. This notifies your insurance carrier of a claim form which they will check and later can both approve or deny.
Make sure you know how long your state offers you to file a worker's compensation claim. For example, New York employers should document a claim form within 10 days after an accident.
3. Provide Any Accommodations When Your Employee Returns to Work
This point is depending upon the work injury your workers have experienced, you might need to make adjustments to help them do their process after they return to the workplace. In some cases, you could offer proper guidance and training support to assist them transition to a new role.
Be conscious that your employee can dispute their workers' reimbursement or can submit an appeal if your insurer denies the claim. Check your country's claims procedure for employees' comp cases so you know what to expect.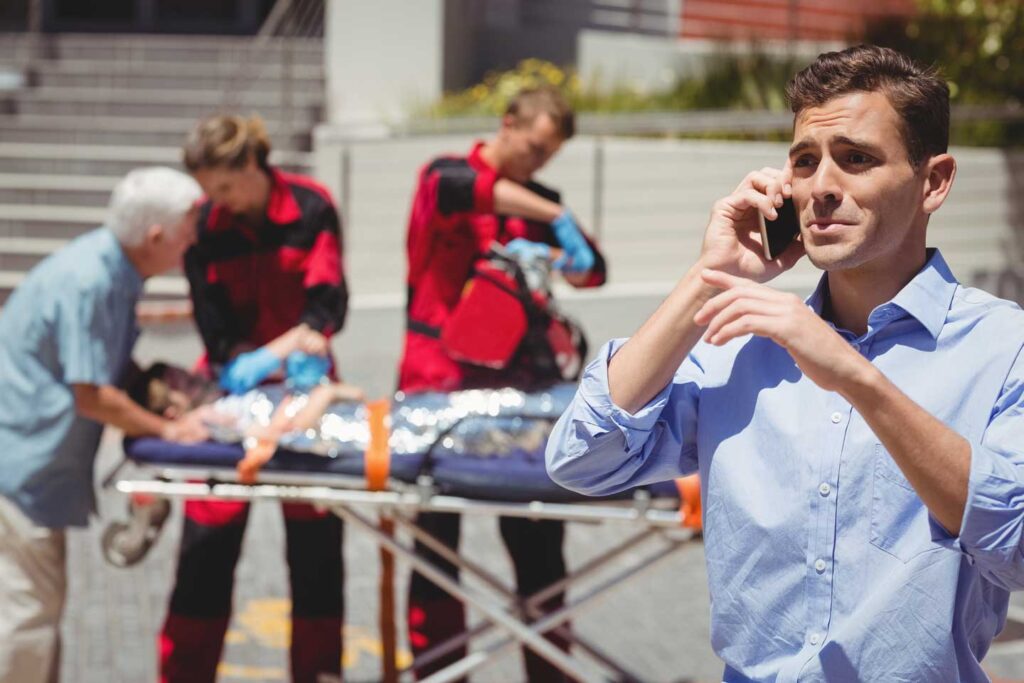 WHEN DO I FILE A WORKERS' COMPENSATION CLAIM?
You need to record injuries or ailments if the person:
Is your worker
Got hurt from their activity
Becomes sick from their work activity
If you don't report a worker' compensation claim or do it a little late, your worker may not get all the benefits which he or she should get.
WHAT INFORMATION DO I NEED FOR FILING A WORKERS' COMP CLAIM?
When you report a workers' comp claim with your insurer, you'll need to encompass your:
Account variety and place code (if applicable)
Parent business enterprise name (or software call)
Policy wide variety
IT'S VITAL TO ALSO SEND YOUR INJURED WORKER'S ALL KIND OF INFORMATION, SUCH AS THEIR:
Name, date of start, cope with, telephone range
Social Security range
Age and gender
Marital reputation, number of dependents
Hire date, years in cutting-edge function
Current salary data
YOUR CLAIM MUST ADDITIONALLY CONSIST OF AS MANY DETAILS OF THE INCIDENT AS WELL, WHICH ARE INCLUSIVE OF:
Date of the incident
When you obtained a record of harm or contamination
Who mentioned the coincidence and while
Where the harm befell in your business assets
Type of damage
Exact frame part injured
Witness statistics
Cause of twist of fate
Name and area of where your worker received medical treatment
Number of days your worker will pass over work
Anticipated return date
WHERE CAN I FIND MY WORKERS' COMP PHONE NUMBER?
Workers compensation claim procedure – You can examine your workers' comp coverage to discover a telephone number or other records to contact your insurer. If you have a policy which supports online then, you can record a claim online as well. If you need help with submitting a claim form, you can contact us.
HOW DO I KNOW IF MY EMPLOYEE'S WORKERS COMPENSATION CLAIM IS APPROVED?
After you file a Workers compensation claim case, your coverage agency will notify you and your worker in the event that they approve the claim. Then Your employee will have to work with an insurer to help your insurer on receiving reimbursements for medical treatment or getting different advantages.
CAN I PAY WORKERS COMPENSATION CLAIMS OUT OF POCKET?
If your state requires your company to carry worker's comp coverage and also you don't have insurance, you're responsible for paying to your employee's injury and its treatment involved in it and other expenses they may incur. You might also face penalties and fines out of your country's workers' comp board.
HOW MUCH DOES WORKERS COMPENSATION INSURANCE COST?
Your fee for workers' compensation coverage depends on your company's specific risk factors. So, there's no basic cost for workers' comp coverage or workman's comp.
Several elements affect worker's compensation charges, including your:
State's laws
Business' size
Employees' type of work
Claims history
Most states require employers to offer workers' comp insurance to their personnel. It offers your employees advantages if they get injured or emerge unwell while working at the workplace. It can also offer death benefits to your personnel' beneficiaries if in case of death of an employee because of work injury or illness.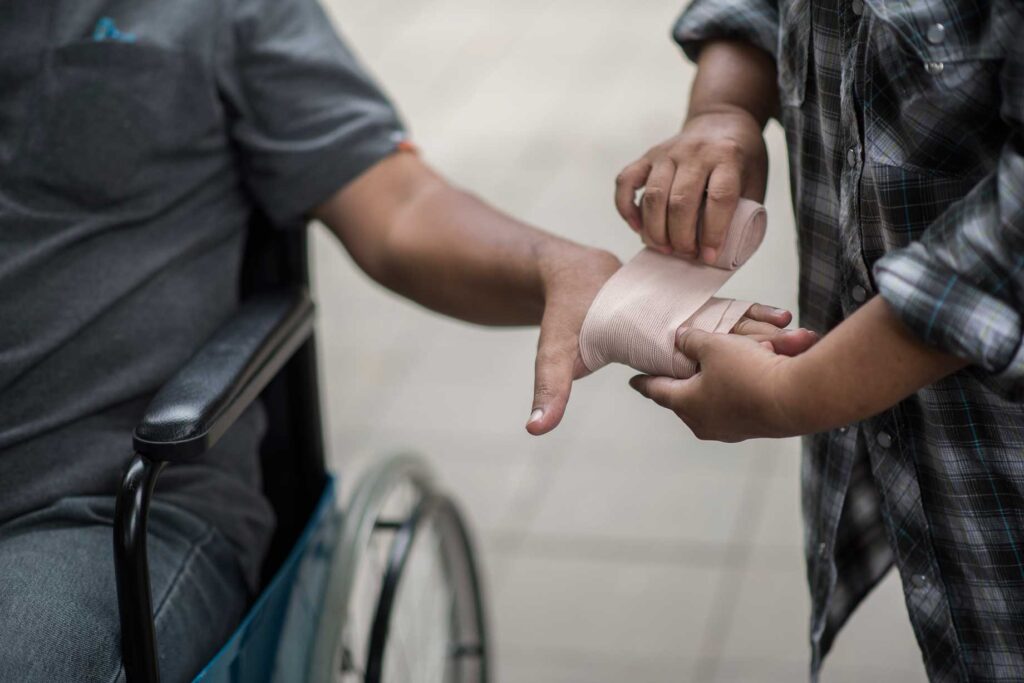 WORKERS COMP ADVANTAGES VARY RELYING ON THE STATE YOU'RE IN, HOWEVER THEY TYPICALLY HELP COVER:
Medical costs along with clinic visits, medicines and emergency surgical procedures.
Lost wages in case your worker takes time far from work to recover.
Ergonomic accommodation when your worker returns to his or her work after recovery
Disability benefits if an employee's work injury causes any kind of disability
Ongoing care costs inclusive of physical remedy or therapy
Workers' compensation claims allow and help your employees to protect them from such accidents and to protect your enterprise too. Without employees' comp insurance, injured or sick personnel might be financially strained. They can also sue you for his or her work-related injury or illness in case you do not have insurance.
HOW TO GET THE BEST PRICE ON WORKERS COMPENSATION INSURANCE:
Buying worker's comp coverage can feel daunting. With specific state policies, there are plenty of things that have to be taken into consideration. Working across states may also make the process even more complicated.
That's why it's critical to work with an insurance employer that's skilled with employees' reimbursement. Depending on the severity of your injury or illness, you could possibly decide that you need an attorney that will help you with your worker's compensation claim.
The more your injuries, the more you've got at stake within the workers' reimbursement process. If you've been severely injured or think that you will be disabled for a long time, you must hire a Worker's compensation attorney with experience managing worker's reimbursement claims to make sure you get all of the advantages to which you are entitled.
---
We're offering telehealth consultation to patients all over Texas for any injuries they've suffered at their workplace. We have expert doctors who take workers comp near you available at a click.
Call on 469-545-9983 or fill in the below form to book an appointment with a licensed practitioner at SCC.