For millions of Americans suffering from osteoarthritis, the simplest and most convenient approach is to apply heat or ice to the affected joint rather than calling their doctor or taking medication. For decades, doctors, patients, athletes, coaches, and trainers have used these strategies, but a simple issue remains: Is one better than the other? Should you use heat or cold to alleviate pain, reduce edoema, and increase mobility? In today's blog, we provide a definite solution.
A QUICK ANSWER TO UNDERSTAND BETTER
Fortunately, whether you've used hot or cold compresses in the past, research suggests that both are useful for assisting persons with osteoarthritis. When heat is applied to a joint, the blood vessels widen, increasing blood flow to the area, which can help with pain and inflammation. On the other hand, cold causes blood vessels to constrict and numbs the tissues, which can aid with acute discomfort.
In the end, data shows that anyone you choose can help ease a sore joint—really it's a matter of personal choice. It doesn't matter if you get your heat from a hot shower, a warm washcloth, or a heating pad. The same holds true when utilizing a bag of ice or frozen peas. The key thing to remember is that either treatment should only be used on the skin for 10-15 minutes at a time—anything longer could potentially harm it.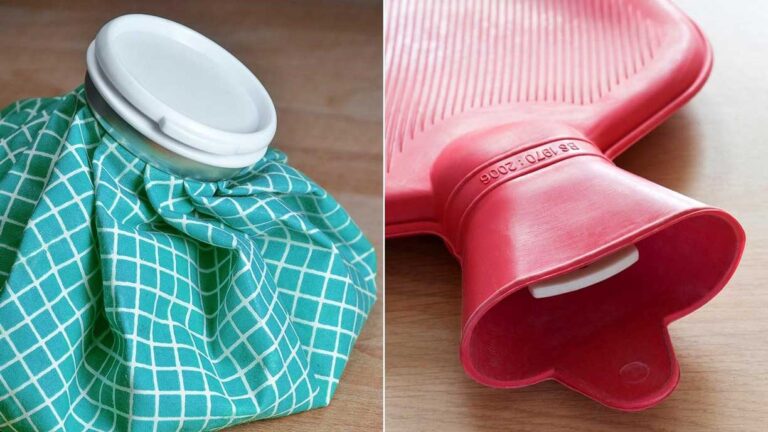 MAKING THE MOST OF HEAT AND COLD
Using heat and cold can often be extremely useful for people with osteoarthritis, especially when it comes to exercising (which can be tremendously helpful for the condition). One typical strategy is to apply heat to the joint before the activity to loosen up the muscles and enhance blood flow, and then use cold to prevent swelling and soreness afterward. This helps many patients to remain active without having to "pay the price" later.
ARE ALTERNATING HEAT AND COLD THERAPY BENEFICIAL?
Many patients find that switching between heat and cold therapy is effective. During the day, you can alternate between hot and cold therapy. It's ideal to wait roughly 20 minutes between sessions, though you can alternatively switch between hot and cold water in the shower. Always begin and end your treatment with a cold treatment.
Before rotating between full-body treatments like an ice bath and a sauna or hot tub, consult with your doctor.
 WHEN SHOULD YOU SEEK ARTHRITIS TREATMENT?
Arthritis doesn't have to mark the end of an active life. Specialty Care Clinics' arthritis specialists can assist you if you are experiencing concerning symptoms or continuous discomfort. We collaborate with you to confirm a diagnosis and develop an appropriate conservative treatment approach.
WHEN BOTH HEAT AND COLD ARE INSUFFICIENT
In fact, neither heat nor cold can help treat the underlying cause of osteoarthritis—a loss of cartilage in the joint. They can only treat the symptoms, but the joint will continue to deteriorate. Daily heat or cold should be paired with expert care prescribed by a doctor to slow down this process and prevent it from impairing joint performance. Stem cell injections, PRP, and prolotherapy are examples of regenerative therapies that can significantly enhance the general health of a joint and often assist a patient to avoid the need for invasive surgery in the future.
Finally, both heat and cold offer a quick and easy solution to treat osteoarthritis symptoms—simply choose the one that works best for you. Just make sure to see a doctor to protect and preserve your long-term health as well!
---
Begin your journey to healthy joints. Locate your arthritis expert, request an appointment online, or contact Specialty Care Clinics at (469) 545-9983 to schedule a consultation.