More than eight out of ten people will have upper, mid, or low back discomfort at some point in their lives. The most frequent type of back pain is low back pain. The soreness typically subsides with time. You could require medical attention if your back pain is severe or does not get better. Here are some typical queries concerning back discomfort and advice on when to seek medical attention.
WHY DOES MY BACK HURT?
Back pain can have many different origins, such as muscular discomfort with or without spasms, disc pain, joint pain, or nerve pain. These are typically neither harmful nor deadly.
The most typical type of acute back pain is muscle pain. Acute pain is typically only present for a short time and can be managed at home or by primary care physicians. These individuals may occasionally be recommended to back pain doctors. Some back discomfort may signify a more severe condition, such as a fracture, an infection, or spinal cancer. Fortunately, cancer and spine infections are extremely uncommon and typically only impact individuals with specific risk factors. Additionally uncommon, spine fractures may be brought on by injuries or thinner spine bones.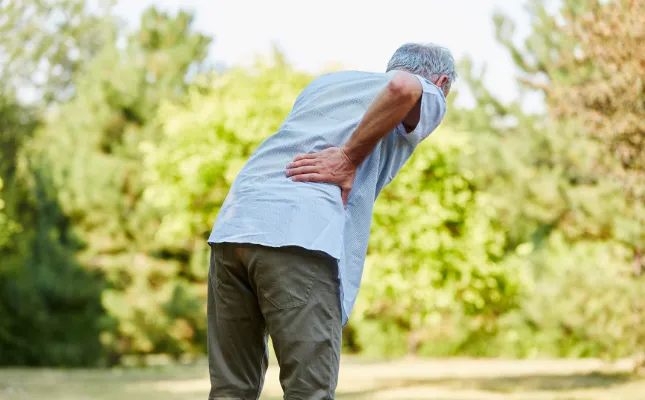 WHAT ARE THE SYMPTOMS OF BACK PAIN?
Back discomfort frequently results in one or more of the following symptoms, regardless of the etiology, which may be an accident or a degenerative condition :
Muscle aches
Shooting or stabbing pains
Pain that travels down one or more legs
Limited flexibility or range of motion
SHOULD I VISIT A DOCTOR IF I HAVE BACK PAIN?
In the first 48 hours after your back discomfort begins, consider taking an over-the-counter pain treatment (such as aspirin, ibuprofen, or acetaminophen) and using ice. After 48 hours, you can use heat. But you might need to take it easy for a while, you should try to avoid total bed rest and continue to be as active as tolerated.
Consult your family physician if your back discomfort lasts longer than two weeks and prevents you from engaging in routine, everyday activities. You need to see a doctor sooner if your pain is severe.
You should seek immediate medical attention if suffering from :
Fever and back discomfort together
Following trauma, back pain
A lack of bowel or bladder control
The decline in your arm's and leg's strength
Unaccounted for weight loss accompanied by back pain
Be very cautious if you have particular risk factors for malignancy, infection, or spine-related fractures.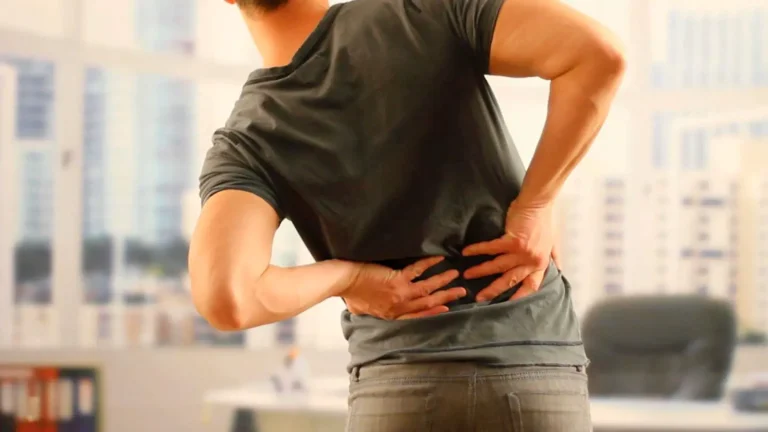 PREVENTION HAS BEEN TAKEN TO CURE BACK PAIN
By controlling your weight and engaging in regular exercise, you can lessen your risk of developing back discomfort. Additionally, pay attention to your standing and sitting posture. Exercises that increase flexibility, such as stretching, can help lower the risk of back pain. When carrying large goods, you should also avoid twisting and just bend at the knees.
---
What you should do right now if you experience recurring or unexplained back pain. Visit Specialty Care Clinics to seek immediate medical attention. Call us at (469) 545-9983 to book your appointment today.