As soon as winter enters, accidents and injuries also start increasing in numbers. Falling during winter is really unfortunate for someone. Also, the process of healing slows down in winter. People often come with broken bones from falling and slipping on the ice and snow. Personal injuries also affect many, like people getting injured playing winter sports or doing winter activities, especially if they aren't prepared. You can ensure your safety of yourself as well as your loved ones in winter by following a few tips.
Our orthopedists at Specialty Care Clinics provide broken bone treatment on an urgent basis.
WHAT ARE THE COMMON INJURIES IN WINTER?
Winter weather comes with a potential risk of minor or major accidents. Some common winter incidents can lead to personal injury.
Falling on the ice and snow.
Muscle strain from shoveling snow or scraping ice off the car.
Driving and motor vehicle collision.
Accidents while playing winter sports or activities.
Not every accident will cause severe injury but there is certainly a group of people (aged, kids) that can be severely affected if not paid attention. With a little precaution, you can avoid major happenings.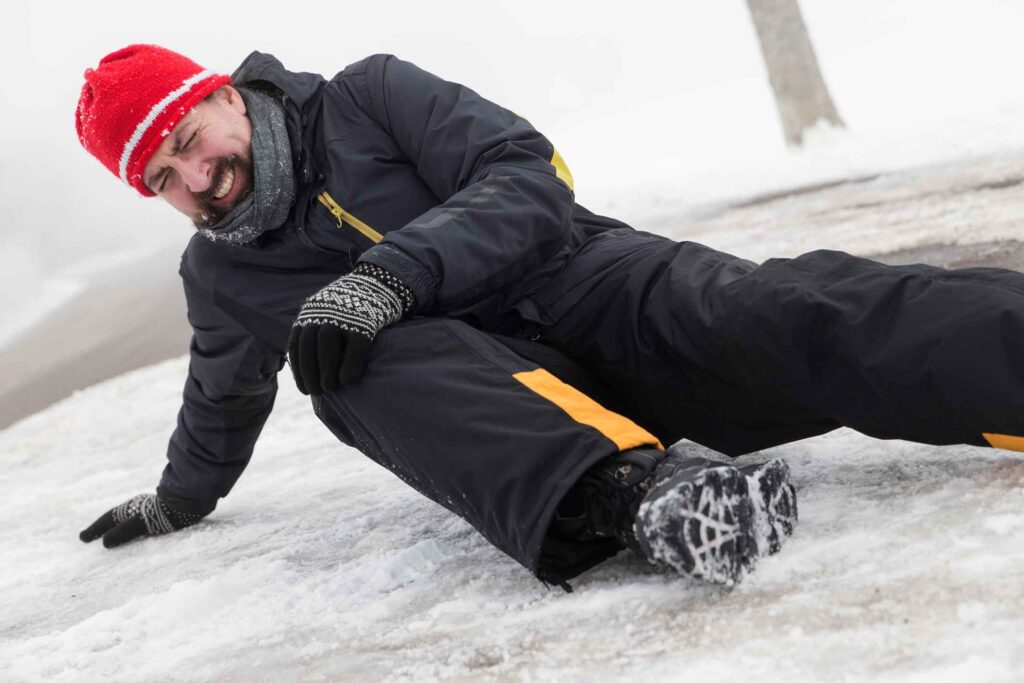 HOW CAN YOU AVOID SLIPPING ON THE ICE DURING WINTER?
Wear appropriate footwear
To avoid slipping on the ice or snow, keep appropriate footwear with you. Select shoes that can keep your feet warm and dry. Your shoes must be water-resistant that provide ample ankle support and traction so that you can avoid fall injury.
Watch your step
You may not be able to see an icy patch on sidewalks or roads- it is crucial to watch your steps when walking down the lane during winter. Try to take small steps while being extra cautious. If possible, wait for the ice to be cleared out from the walkways.
Keep your hands free as much as possible to maintain balance to avoid falling.
Walk slowly and do not turn suddenly when standing on ice.
Use a railing for support when walking.
Wipe your feet before entering the building to avoid slipping on the floor.
In case of falling, bend your knees and let your leg absorb the fall to minimize the impact.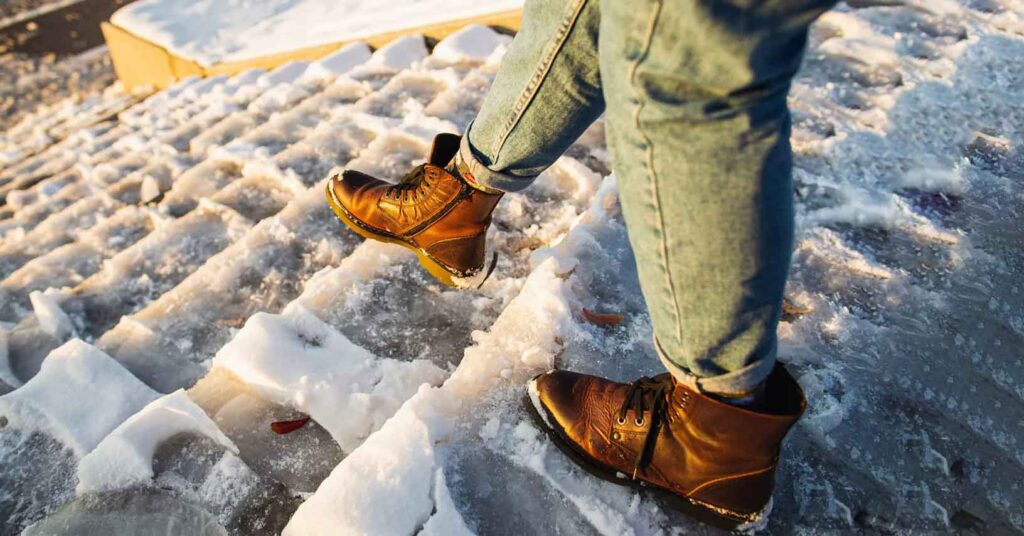 WHAT ARE THE OTHER WAYS YOU CAN AVOID WINTER INJURIES?
Avoid shoveling injuries
Shoveling the ice from pathways is a tough job, you can injure the muscles and ligaments of the lower back or shoulders. If you are not taking adequate precautions and above that exhausting yourself, this situation can lead you to conditions like hypothermia and heart strain. To reduce the risk of injury while shoveling you can take the following precautions :
Shovel the snow for a short period and also inculcate frequent breaks in between.
Wear shoes with anti-slip soles.
Wear clothes in layers that will keep your body warm without sweating.
Listen to your body's signs like shortness of breath- stop immediately.
Use correct shoveling techniques like pushing the snow rather than lifting it and then throwing it away.
Play winter sports with safety
Some winter sports like skiing pose the risk of severe injuries. Take some preventive measures to reduce this risk.
Drink sufficient water and stay hydrated to avoid getting exhausted quickly.
When you are in pain or tired, do not indulge in sports.
Make the habit of exercising before participating in a major event to prevent the damaging to muscles or ligaments.
Wear protective gear like padding, gloves, helmet, and goggles.
While participating in snow sports, work with a professional and skilled coach or instructor that can help you with the correct method.
Keep yourself updated on current weather conditions or make use of weather forecasting channels.
---
Follow all the recommended tips to prevent yourself from severe injuries in winter. For urgent treatment call Specialty Care Clinics at (469) 545-9983.