Unusual and uncontrollable walking patterns are referred to as walking abnormalities. These frequently result from ailments or wounds to the brain, spinal cord, feet, legs, or inner ear.
WHAT IS ADMISSIBLE?
A person's stride is their distinctive walking style. It's out of a person's control when they experience various walking issues. Yet, not all are brought on by physical ailments.
Names for a few types of aberrant walking include :
Propulsive gait is characterized by a forward-bent neck and low, rigid posture.
Scissor gait:- Legs slightly bent at the hips and knees, resembling squatting, with the knees and thighs striking or crossing in a motion similar to scissors.
Spastic gait is a stiff, foot-dragging walk brought on by a prolonged side muscular spasm.
Steppage gait:- When walking, a person must lift their leg higher than usual because their foot hangs down with their toes pointed down and scrapes the ground.
A waddling gait, which resembles a duck walking, may first develop in childhood or later in life.
An ataxic or broad-based gait involves trying to walk with feet spread apart and an unsteady, jerky, weaving, or slapping motion.
Magnetic gait:- Walking with a magnetic stride, in which the feet feel as though they are stuck to the ground.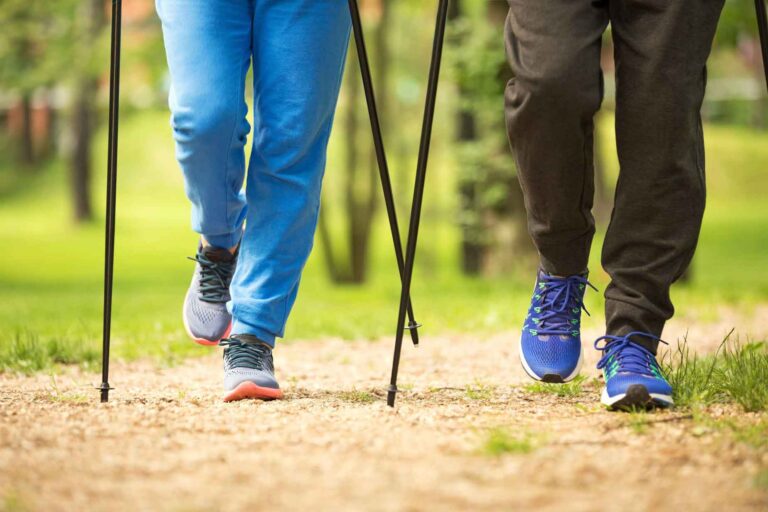 WHAT MIGHT THE CAUSES BE?
Diseases in many bodily parts might lead to abnormal gaits. Here are some potential general reasons for aberrant gait :
Joint inflammation in the legs or feet
Conditional conversion (a mental disorder)
Foot problems (such as a callus, corn, ingrown toenail, wart, pain, skin sore, swelling, or spasms)
Broken limb
Injections into the muscles that result in leg or buttock pain
Infection
Injury
Varied lengths of the legs
Edoema or inflammation of the muscles (myositis)
A shin injury
Shoe issues
Tendons that are swollen or inflamed (tendinitis)
Testicle twisting
Brain, spinal cord, and peripheral nerve disorders
Vision issues
Not all potential reasons for aberrant gait are covered in this list.
WHAT STEPS MAY BE TAKEN AT HOME TO PREVENT THIS?
The gait frequently becomes better when the root problem is treated. For instance, aberrant gaits brought on by leg injuries will get better when the limb heals.
Gait abnormalities that are either short-term or long-term virtually always benefit from physical treatment. The risk of falls and other accidents will decrease with therapy.
It is highly advised to seek counseling and family assistance if you have a conversion disorder-related irregular gait.
ABOUT A PROPULSIVE GAIT
Promote the individual's independence as much as you can.
Daily activities, particularly walking, require plenty of time. Since they constantly try to catch up and have poor balance, people with this issue are more prone to fall.
For your own safety, especially when going on rough terrain, offer walking assistance.
For walking retraining and exercise rehabilitation, consult a physical therapist.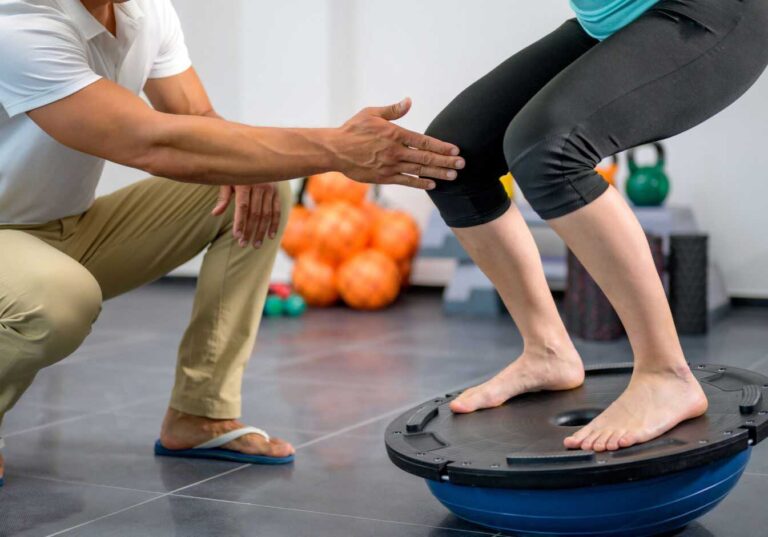 FOR A SCISSORS STRIDE
Skin feeling is frequently lost in individuals with scissors gaits. To prevent skin sores, proper skin care must be practiced.
To keep the foot in the proper position for standing and walking, leg braces and in-shoe splints may be used. If necessary, a physical therapist will also offer exercise treatment.
Medication can lessen the overactive muscles (e.g., muscle relaxants, and antispasticity medications).
REGARDING A STEPPAGE GAIT
Take time to rest. A person who is tired is more likely to trip and fall.
The proper foot position for standing and walking can be maintained with the aid of leg braces and in-shoe splints. If necessary, a physical therapist can offer these as well as exercise treatment.
Follow the treatment recommendations from your doctor if you have a waddling gait.
If the brain swelling is removed, walking may become easier for people with a magnetic gait caused by hydrocephalus.
---
Call Specialty Care Clinics at (469) 545-9983 if you notice any indication of uncontrollable or inexplicable gait irregularities.