n recent years, doctors have determined that the body has the potential to heal itself. Platelet-rich plasma (PRP) therapy is a type of regenerative medication that can harness these abilities to boost the natural growth factors that the body uses to repair tissue. Platelet-rich plasma (PRP) injections are becoming increasingly popular for treating a variety of conditions, from sports injuries to hair loss. This treatment uses the patient's own blood cells to speed healing in certain areas.
WHAT IS PLATELET-RICH PLASMA?
Platelet-rich plasma consists of two components: plasma, or the fluid portion of blood, and platelets, a type of blood cell that plays an important role in the healing process of the body. Platelets are recognized for their clotting abilities, but they also contain growth factors that can trigger cell regeneration and stimulate tissue regeneration or healing in the treated area. Platelet-rich plasma is blood containing more platelets than normal.
To make platelet-rich plasma, doctors extract a sample of the patient's blood and put it in a device called a centrifuge. A centrifuge spins the sample at a fast speed, separating other blood elements from platelets and concentrating them within the plasma.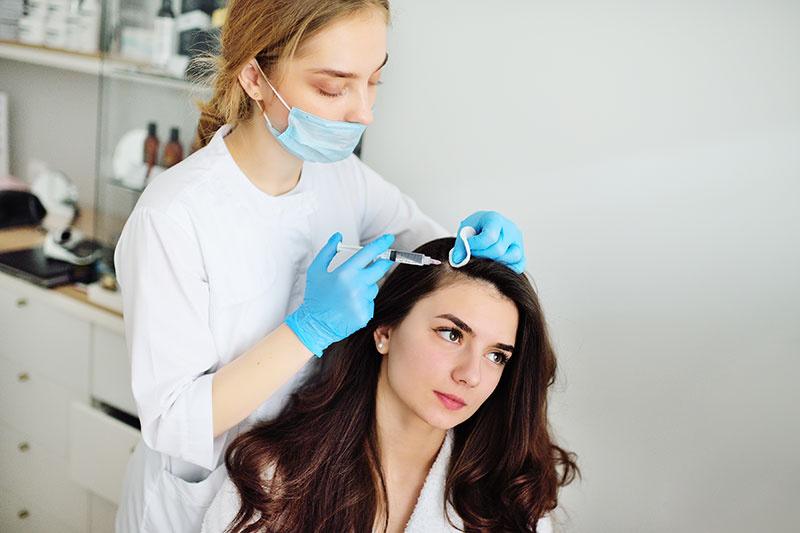 SOME FACTS ABOUT PLATELET-RICH PLASM THERAPY
Doctors give PRP therapy to promote healing and reduce inflammation.
The doctor giving the PRP injection first extracts blood from the person being treated.
Prices for platelet-rich plasma range from 300 to 2,000 euros.
Side effects of PRP include mild nausea, fainting, and dizziness.
WHAT ARE PRP INJECTIONS?
Therapeutic plasma therapy (PRP) uses injections of patient platelets to speed the healing of injured wounds, ligaments, muscles, and joints. Thus, PRP injections utilize each patient's own healing system to improve musculoskeletal problems.
The PRP injection is prepared by drawing a few tubes of the patient's own blood and centrifuging it to concentrate the platelets. These activated platelets are inserted through injection directly into injured or diseased body tissue. This releases growth factors that stimulate and expands the number of repair cells your body produces.
ADVANTAGES OF PRP
Platelet-rich plasma has been recognised to dramatically improve the healing process, making the use of PRP injections more common for shoulder pain caused by rotator cuff tears, Achilles tendon tears, and other soft tissue injuries.
PRP has also been known to improve function and reduce pain in people with tendonitis, such as tennis elbow and chronic tendonitis.
Some of the major benefits of PRP injections are that they can reduce the need for stronger medications like anti-inflammatory drugs and opioids. The side effects are very limited.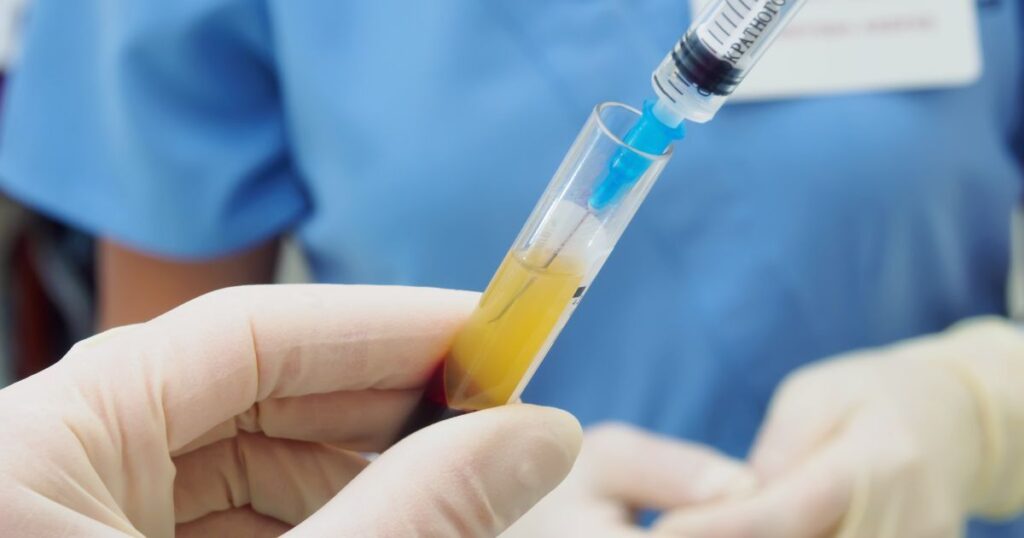 RISKS AND SIDE EFFECTS OF PRP
PRP injections are low-risk and usually have no major side effects. Since this procedure involves drawing blood, you should be hydrated and fed beforehand to avoid dizziness. After the procedure, there may be pain and bruising at the injection site.
Because PRP injections consist of your own cells and plasma, the risk of allergic reactions is much lower than with other injectable drugs such as corticosteroids. Less common risks of PRP injections are as follows :
Bleeding
Tissue damage
Infection
Nerve injuries
---
If you are considering PRP injections, discuss all benefits and risks with your doctor. For PRP treatment, visit Specialty Care Clinics.