WHAT IS HEALTHY WEIGHT LOSS?
It is natural for anyone trying to lose weight very quickly. But people who lose weight slowly and steadily (about 1 to 2 pounds per week) are more successful at keeping weight off. Healthy weight loss isn't included just about a "diet" or "program". It's an ongoing lifestyle that includes regular physical activity and healthy eating patterns.
Once you've achieved a healthy weight, start a more muscular workout and adequate diet to help you keep the weight off over the long term.
Losing weight is not an easy task, and it needs commitment. If you're ready to take commitment, we at SCC will guide you to get on the road to weight loss and better health.
HOW LOSING WEIGHT IMPROVES YOUR HEALTH?
Weight loss can enhance cardiovascular health and decreases the risk of complications related to obesity.
Weight loss can help to reduce the level of triglycerides in the body. It also helps to manage Blood Pressure.
There is less risk of heart disease when weight is perfect.
Weight loss also improves the mobility of the body and reduces pain.
Weight loss can improve mood, better sleep, and improve self-esteem.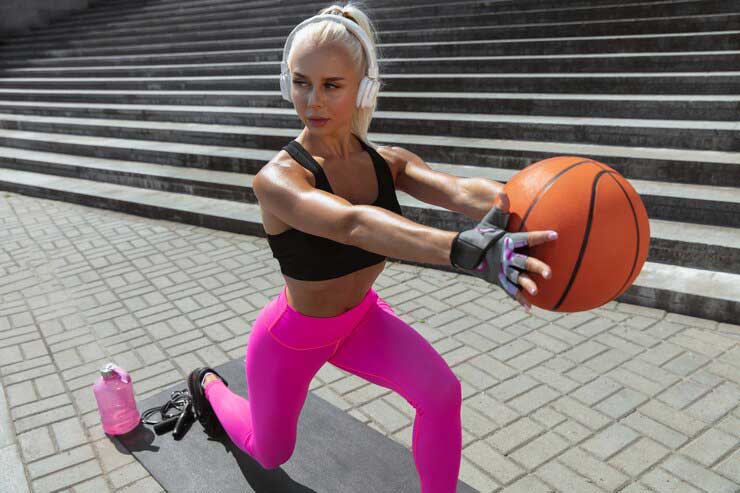 Even a small weight loss of 5 to 10 percent of your total body weight is likely to produce health benefits, such as improvements in blood pressure, blood cholesterol, and blood sugars.
For example, if you weigh 150pounds, a 5 percent weight loss equals 7.5 pounds, bringing your weight down to 142.5 pounds. While this weight still is in the "overweight" or "obese" range but this modest weight loss can decrease your risk factors for chronicle diseases related to obesity.
If the overall goal seems large, see the weight loss as a journey rather than a final destination. You'll learn new physical activity and eating habits that will help you live a healthier lifestyle. These habits also help you to maintain your weight loss over time.
It is seen that those who maintained a significant weight loss reported improvements in physical health as well as physical mobility, energy levels, general mood, and self-confidence.

DIFFERENT METHODS OF LOOSING WEIGHT
Recurring fasting is an effective way to lose weight.
By tracking diet and exercise one can also lose weight.
Eating Mindfully and Carefully.
Eating a protein diet for breakfast.
By lopping off on sugar and refined carbohydrates.
By eating plenty of fiber.
By balancing gut bacteria.
Getting a good night's sleep is a very effective way to lose weight.

BEST DIET PLANS FOR YOUR OVERALL HEALTH AND WEIGHT LOSS :-
Diets aren't just for weight loss. While changing your diet can be one of the best methods to lose weight, it can also be a gateway to improving your eating habits, focusing on your physical health, and leading a more active lifestyle.
Yet a lot of the number of available diet plans make it difficult to get started. Different diet plans will be more suitable, sustainable, and effective for different people.
Some diet plans aim to control your appetite to reduce your food intake, while others suggest restrictions on your intake of calories and either carbs or fat. Some focus more on your eating patterns and lifestyle changes, rather than on limiting certain foods.
WHICH DIET IS MOST EFFECTIVE FOR WEIGHT LOSS?
Low carbohydrate diet plans are among the most popular diet plans for weight loss. Typical foods for a low-carbohydrate diet are meat, broccoli, asparagus, etc. In general, a low-carbohydrate diet plan focuses on proteins and some nonstarchy vegetables. A low-carb diet generally limits legumes, grains, fruits,, pasta, sweets, starchy vegetables, bread, and sometimes nuts and seeds. However, some low-carb diet plans allow small amounts of fruits, vegetables, and grains.
Some varieties of low-carbohydrate diet plans reduce carbs more drastically than others.
HOW TO LOSE WEIGHT WITHOUT TAKING PILLS?
Include protein in your daily diet if you want to lose weight fast without pills. Protein-rich diet will help to increase metabolism. Increased metabolism will fast the process to turn food into energy and helps to lose weight. Make sure that your regular diet includes legumes and pulses.
HOW TO PLAN MEALS FOR WEIGHT LOSS?
A person has to plan their meals according to their body requirements. They should consider:
How much weight do they need to lose?
How much physical activity do they have to do?
What are the dietary requirements for health conditions?
Online resources can help a person to plan their meals. However, each diet plan's nutrient content can vary greatly, so a person must ensure that they receive a sufficient amount of proteins, vitamins, minerals, and fibers.

TAKEAWAY
It is important to remember that there is no shortcut when it comes to weight loss. The best way to reach and maintain a healthy weight is to eat a balanced and nutritious diet.
This should include fruit and vegetables, good-quality protein, and whole grains. It is also beneficial to exercise for at least 20 minutes every day.
---
Our expert provider at Specialty Care Clinics will assist with the best effective methods of weight loss. If you or anyone you know want to lose weight, connect with us at 469-545-9983