Permian Basin or West Texas is famous for its oil and gas industry. Although it offers various jobs but is a place where workers face injuries and even death. Despite the federal and Texas state laws requiring businesses to provide employees with a secure workplace, a shocking number of avoidable accidents occur each year. But don't worry, Specialty Care Clinics is there for you if you face any injury. Just dial 469-545-9983 or in case of an emergency visit us.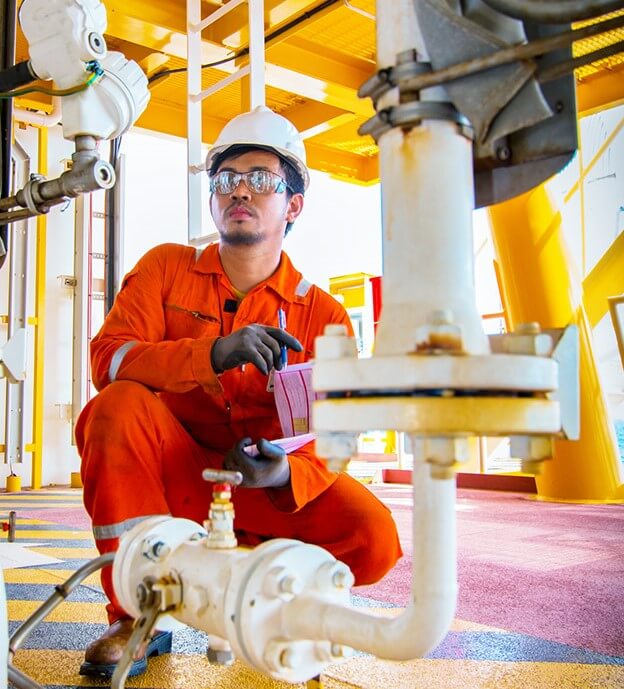 WHY OILFIELD INDUSTRY IS DANGEROUS?
Frequent accident incidents and injuries make the oilfield industry challenging to work in. Still, workers do their jobs for a living. It offers many advantages such as flexible timings, above-average pay, and benefits but these benefits bring various risks.
The victims of oilfield accidents and explosions are aware that their employers do not always share their concerns for safety regarding the relative importance of productivity and safety. Many incidents can be avoided if preventive steps were taken on time. And it is evident that certain businesses do not meet regulatory criteria. Common risks in oilfields include-
Equipment failures– Heavy machinery that is used in oil fields is hazardous and can break, resulting in serious injuries. The employees should receive proper training on how to operate heavy equipment. In order to ensure the safety of employees, all machines need to be properly maintained. Performing this task incorrectly can result in serious injury or death.
Slips and falls– Raised platforms, cranes, or ladders are frequently used by gas extraction employees to access particular types of equipment. Falls from elevated equipment are common, despite the Occupational Safety and Health Administration's (OSHA) requirement that employers keep walking surfaces clean. Don't avoid any injuries, visit Specialty Care Clinics immediately.
Vehicle accidents- Major oilfield accidents are on road, vehicle-related. Roads are unsafe and oilfield workers are tired after long and continuous working hours are also a reason for most of the accidents.
Fire and explosions– Explosion or fire risk exists at every oilfield camp. Flammable fumes are released from the oil well and the surrounding machinery. These gases can ignite due to friction, static electricity, open flames, and other factors, with possibly disastrous results.
Hydrogen sulfide gas– One of the leading causes of death in the oilfield industry is hydrogen sulfide. If inhaled, can have a severe effect on health or death. If you are working in the oilfield industry, take the necessary steps to protect yourself from this gas. Large amounts of hydrogen sulfide can be fatal.
Collapsing rigs– Contact us if you were hurt in a drilling rig collapse or failure event.
Oil well blows out Blowing up an oil well causes crude oil to flow uncontrollably. It occurs when the pressure release system fails or if a spark comes in contact with the oil or for other reasons.
Fracking accidents– The main fears at fracking sites are air pollution and water contamination carried on by the hazardous chemicals used in hydraulic fracturing.
Insufficient training– Proper training is not provided to the workers which result in accidents.
Defective heavy machinery– Using faulty equipment increases the risk of numerous head and body injuries, including those to the face and eyes. Defective stairways and ladders can cause injuries and falls.
Improper equipment maintenance– Improper use of the equipment, inadequate maintenance, and manufacturing defect are some of the causes of oil equipment failure.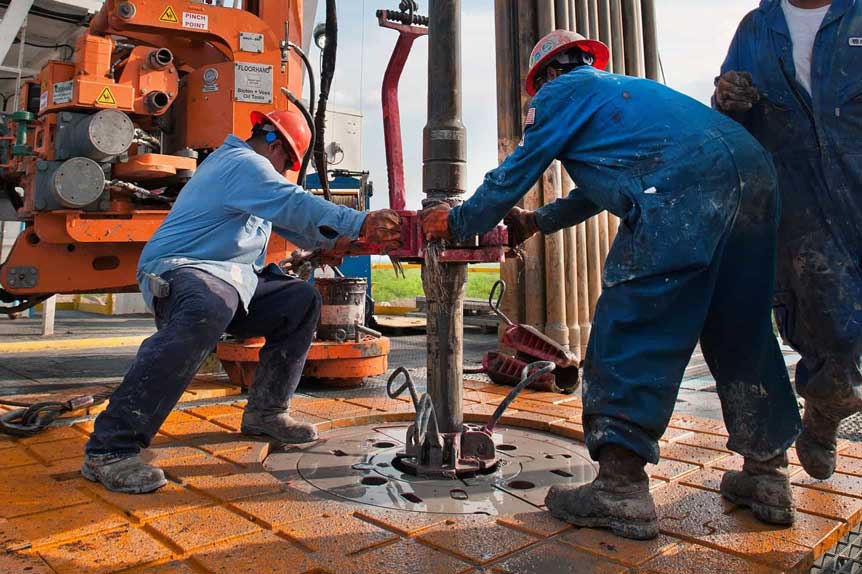 WHAT ARE THE COMMON OILFIELD INJURIES?
Some common oilfield injuries are-
Hearing loss
Broken bones
Severe burns
Traumatic brain injuries
Spinal cord injuries
Back injuries
Nerve damage
The majority of fatalities in the oil industry are caused by employees being struck by huge objects. Construction and dismantling of riggings as well as routine pipe insertion and removal are all part of the job. When oil is being explored, this might result in accidents and fatalities. On the oil derricks, substantial steel rigging and massive pipes are common. These components are continually being hoisted into position, particularly in the first phases of oil field development. Moving around constantly poses a lot of potential danger.
OSHA has many inspectors that supervise safety procedures at all Texas work sites, but only a small number of them have training in the oil and gas industry. Even if working circumstances are hazardous or life-threatening, an inspector cannot shut down a drilling rig. As a result, they have ineffective safety inspectors who have little to no authority to stop accidents at work.
As discussed above, working in the oil field industry is dangerous and many incidents would have been prevented if the right care was provided in a timely manner. Visit us if you are injured or not feeling well. We will take care of your health.
---