The body of a human being is extraordinarily complicated, which allows for some truly astounding feats but also implies that many things can go wrong. A ligament problem is one of the most frequent underlying causes of the pain, stiffness, and flexibility loss experienced by someone injured a joint. Surgery to correct a persistent issue can be very expensive, and medication might disguise a ligament injury without truly assisting in its healing. Fortunately, there is a rapid, efficient, and non-invasive treatment alternative called prolotherapy that can both relieve pain and hasten healing.
WHAT IS PROLOTHERAPY?
A natural, non-surgical approach to supporting the body in healing ligaments and tendons is called prolotherapy. It entails injecting non-harmful irritants like dextrose or other solutions comparable to it into painful ligament and tendon locations. Ligaments hurt when they are weakened and relaxed. Prolotherapy assists in strengthening weak or damaged ligaments and tendons and heals them into stronger, more supporting, and less painful tissue by promoting the body's natural healing process.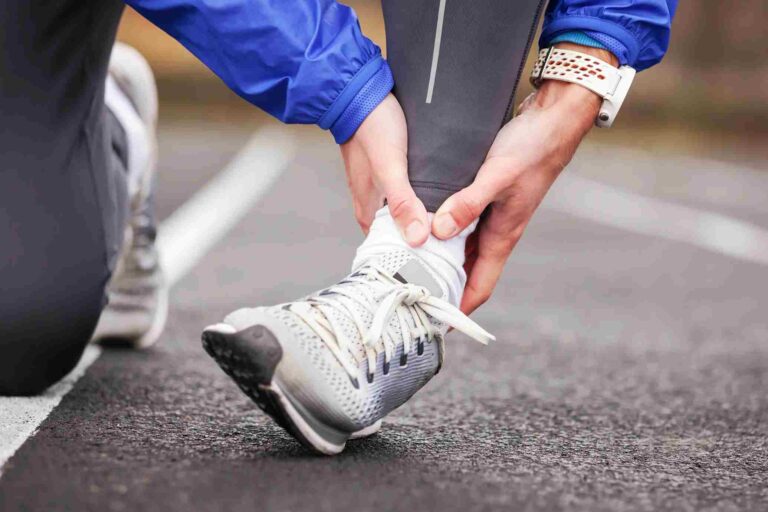 AN OVERVIEW OF LIGAMENTS
Ligaments, tendons, muscles, nerves, bone, and cartilage are all components of the system that makes up every joint. It is simple to confuse ligaments with tendons because both are referred to as "connective tissues."
Ligaments join bones to other bones instead of tendons connecting muscles to bones. The medial collateral ligament (MCL) in the knee, which connects the thigh bone to the shin bone and is essential for the joint's proper operation, is a good example.
Ligamentous laxity symptoms can include :
Musculoskeletal Pain
Muscle Spasms
Fatigue
Dysautonomia (impaired autonomic reflexes)
Headache
Abdominal and Pelvic Pain
Mitral Valve Prolapse
Arthritis
Bone spurs
Clicking and popping joints
INJURY TO THE LIGAMENT & PROLOTHERAPY
Dextrose (sugar) and Novocain are two ingredients used in the injectable procedure known as prolotherapy. The sugar in the solution irritates the wounded tissue without doing any harm, drawing the body's attention and compelling it to "concentrate" on repairing that specific location. The Novocain ensures the patient isn't uncomfortable as this causes a slight inflammatory reaction.
After a few days, the lingering discomfort should start to fade, and because the ligament is healing more quickly than usual, the pain will also start to fade from its source.
Prolotherapy is effective for treating ligament overuse injuries and mild tears, but it is not advised for treating complete tears; in these situations, surgical intervention is typically the best course of action.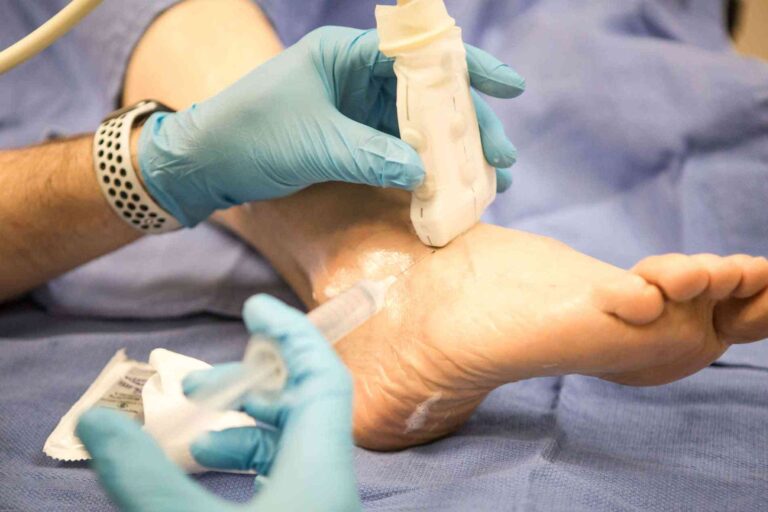 CONDITIONS THAT PROLOTHERAPY CAN TREAT
Prolotherapy has been utilized successfully to treat ligament injuries in the following areas in clinics across the nation and the world :
Arthritis, tendinitis, and persistent sprains are among the ailments that are frequently addressed. The areas of treatment are listed below.
Spine:- facet joints, interspinous ligaments, iliolumbar ligaments, and sacroiliac joint
Hip/Pelvis:- Bursitis, arthritic joint pain, symphysis pubis pain, sacroiliac joint dysfunction
Knee:- Chondromalacia, degenerative arthritis, patellar tendonitis, and strained ligaments
Shoulder:- Biceps tendonitis, chronic ligament sprains, partial rotator cuff tear, A-C joint discomfort
Elbows:- Tennis elbow, golfer's elbow, and ligament damage from epicondylitis
Hand/Wrist:- Arthritis in the joints, persistent thumb strain
Ankle/Foot:- Plantar fasciitis, chronic Achilles tendinosis, and ligament strains
Long-term ligament damage can be annoying, but with prolotherapy, you can increase your daily comfort while simultaneously resolving the issue permanently with a few, strategically placed injections.
WHY SHOULD I CHOOSE PROLOTHERAPY OVER OTHER FORMS OF TREATMENT?
Prolotherapy uses harmless substances in contrast to prescription drugs and cortisone injections. Cortisone injections given repeatedly can harm and weaken tendons and ligaments. Aspirin, ibuprofen, and naproxen are examples of long-term painkillers and anti-inflammatory medications that might mask symptoms without promoting tissue recovery. Additionally, surgery for chronic ligament and tendon problems has a variable success rate.
---
A team of professionals is on hand at Specialty Care Clinics to assist you as you go through the treatment process. Contact our doctor by phone at (469) 545-9983.