Specialty Care Clinics is happy to announce that Skyrizi is now available across all branches of its clinics. Our healthcare professional team will diagnose your condition, give treatment accordingly and prescribe you Skyrizi if required. The healthcare team will guide you about Skyrizi so you can make proper use of the medicine.
Skyrizi is a newly approved medicine in the United States of America by the Food and Drug Administration in 2019. It is not known whether SKYRIZI is safe and effective in children under the age of 18 years.
Skyrizi is medicine for treating the following conditions:
Plaque Psoriasis
Psoriatic Arthritis
Crohn's Disease
WARNING FOR SKYRIZI USERS
Skyrizi may affect the immune system. You may get infections very easily. Call your doctor as soon as possible if you have signs of infection such as fever, cough, cough with red or pink mucus, sweats, muscle aches, skin sores, weight loss, diarrhea, burning when you urinate, stomach pain, chills, shortness of breath, or fever.

COMMUNICATE WITH HEALTHCARE PROFESSIONALS BEFORE TAKING SKYRIZI-
Before using Skyrizi talk to your doctor about your medical history.
Consult your doctor if you have an active or chronic infection.
Tell your doctor if you have had or been exposed to tuberculosis or if you have recently traveled. Some infections are more common in certain parts of the world and you may have come into contact
with them while traveling.
Talk to your doctor if you recently had a vaccine or are planning a booster.
Inform your healthcare professional if you are breastfeeding or pregnant.
If you are pregnant, your name may be included on a pregnancy registry to track the effects of risankizumab on your baby.
WHAT IS SKYRIZI DOSAGE?
The recommended dose is 150 mg (two 75 mg injections) administered as a subcutaneous injection at weeks 0, 4 and every 12 weeks thereafter.
Diagnose patients for tuberculosis (TB) infection before starting treatment with Skyrizi.
Administer Skyrizi subcutaneously. Inject two separate 75 mg single dose pre-filled syringes for the full 150 mg dose. Discard the prefilled syringe after use. Do not reuse.

WHAT ARE THE SIDE EFFECTS OF SKYRIZI?
Headache and fatigue may occur. If the effects persist or get worse, you should consult your doctor.
Remember, this medicine was prescribed for you. Many people using this medicine have not experienced any serious side effects.
This drug may reduce your ability to fight infections. This increases the chances of contracting a serious infection or exacerbating an existing infection. Call your doctor right away if you have signs of infection (for example, a sore throat that doesn't go away, fever, chills, or cough).
Rarely, risankizumab can cause severe liver disease when the drug is used to treat Crohn's disease. See your doctor right away if you have any of the following symptoms of liver damage.
Very severe allergic reactions due to Skyrizi are rare. However, if you experience symptoms of a serious allergic reaction such as rash, itching/swelling (especially on the face/tongue/throat), severe dizziness, or trouble breathing, seek medical attention immediately.
PLEASE NOTE BEFORE USING SKYRIZI
Do not share Skyrizi medicine with others.
If you are using this medicine to treat Crohn's disease, laboratory tests (such as liver function) should be done before and during the use of this medicine. For more information, please contact your doctor.
HOW TO SKYRIZI?
Store in refrigerator. Do not freeze. Keep the product in its original packaging until use to protect it from light. Keep Skyrizi out of reach of children and pets.
Do not flush Skyrizi down the toilet or down the drain unless instructed to do so. Properly dispose of this product when expired or is no longer needed.
If you are looking to get medicated with Skyrizi in and around Texas contact Specialty Care Clinics, Book an Appointment online, or call on 469-545-9983 for more information.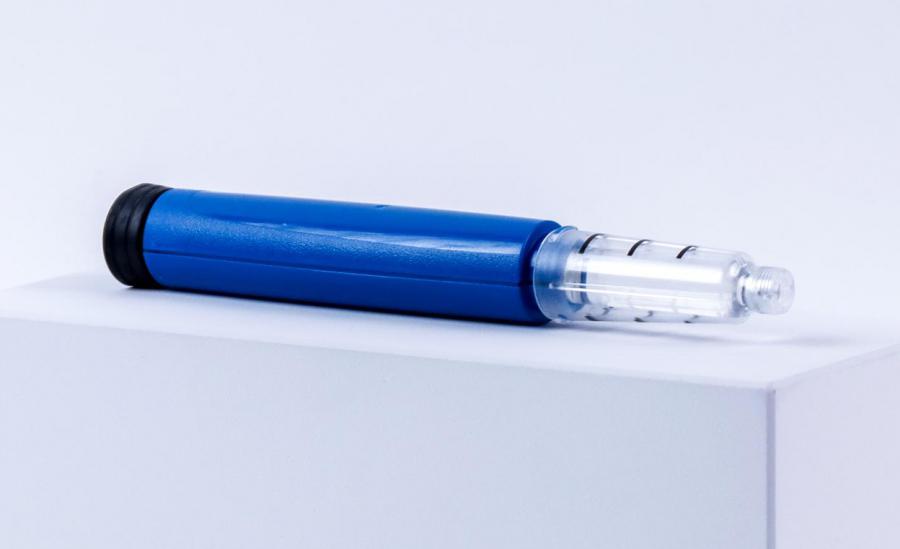 ---