Sciatica pain can be debilitating, causing discomfort and limiting mobility. Fortunately, specific exercises can help relieve this type of pain. In this article, we will discuss exercises to relieve sciatica pain, including stretches and strengthening exercises.
COMPREHENDING SCIATIC NERVE PAIN
Sciatica pain is a type of pain that radiates along the sciatic nerve, which is the largest nerve in the body. This nerve runs from the lower back down to the legs. The pain is usually felt on one side of the body, starting in the lower back and radiating down the leg. From a slight ache to a scorching sensation, the pain can vary.
Sciatica pain can be caused by a number of factors, including herniated discs, spinal stenosis, and spondylolisthesis. It can also be caused by piriformis syndrome, when the piriformis muscle, located deep in the buttock, irritates the sciatic nerve.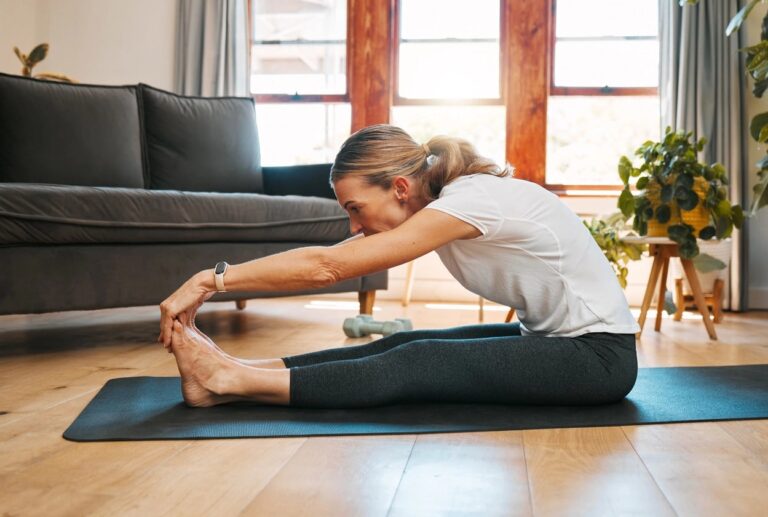 KNEE-TO-CHEST EXERCISE FOR SCIATICA PAIN RELIEF
The knee-to-chest stretch is a simple and effective stretch for relieving sciatica pain. Legs should be bent and flat on the floor while you lie on your back to do this stretch. Slowly bring one knee up towards your chest, grasping it with both hands. Before letting off, hold the stretch for 20–30 seconds. Then switch sides and repeat.
PIRIFORMIS MUSCLE STRETCHING FOR SCIATICA PAIN RELIEF
The piriformis stretch targets the piriformis muscle, which is often the cause of sciatica pain. To finish this stretch, lie flat on your back with your feet flat on the floor and your knees bent. The ankle of one leg should be resting on the knee of the other. Grasp the back of the thigh of the leg that is still on the floor and pull it towards your chest. Before releasing the stretch and continuing on the opposite side, hold it for 20 to 30 seconds.
HAMSTRING STRETCHES FOR SCIATICA PAIN RELIEF
Tight hamstrings can contribute to sciatica pain. To stretch your hamstrings, sit on the floor with your legs straight out before you. Slowly lean forward, reaching for your toes. Before releasing the stretch, hold it for 20 to 30 seconds.
Another hamstring stretch can be done lying on your back. While maintaining your foot flat on the ground, flex one knee. Using a towel or strap, wrap it around the ball of your other foot and extend the leg towards the ceiling. Before letting off, hold the stretch for 20–30 seconds. Then switch sides and repeat.
STRENGTHEN YOUR BACK AND RELIEVE PAIN WITH THE HIP HINGE EXERCISE
The hip hinge is an exercise that strengthens the muscles in the lower back and glutes, helping to alleviate sciatica pain. Stand with your feet shoulder-width apart and your knees slightly bent to begin this exercise. Keeping your back straight, hinge forward at the hips, reaching towards your toes. After 10–12 repetitions, return to the starting position and repeat.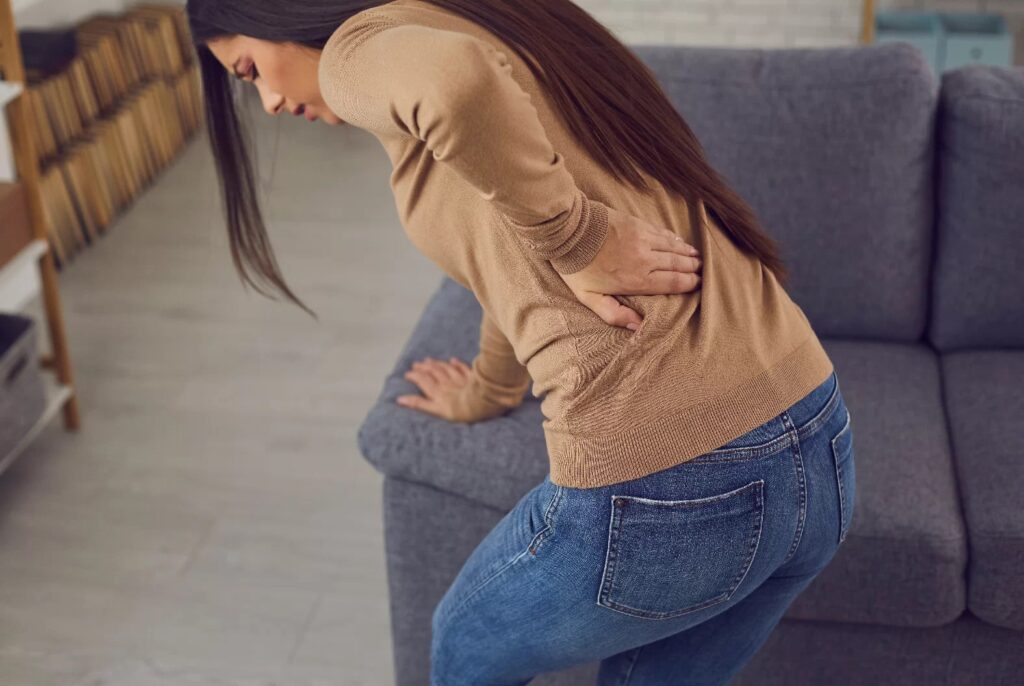 IDENTIFYING WHEN TO SEEK MEDICAL ATTENTION FOR SCIATICA PAIN
If your sciatica pain is severe or lasts for an extended period of time, it is important to see a doctor. Surgery can be required in some circumstances to relieve the pain. Other treatment options may include physical therapy, chiropractic care, or acupuncture.
In addition to seeking medical attention, it is important to maintain a healthy lifestyle to reduce the risk of developing sciatica pain. This includes engaging in regular activity, keeping a healthy weight, and avoiding prolonged sitting or standing.
---
If your symptoms persist or worsen over time, it may be time to seek the help of a healthcare professional. At Specialty Care Clinics, our healthcare professionals can help identify the underlying cause of your sciatica pain and develop a personalized treatment plan. Contact us today at 469-545-9983 to schedule a consultation and take the first step towards a pain-free life.