As the bones, discs, and joints of the neck become worn down with age, a condition called neck or cervical osteoarthritis, commonly referred to as cervical spondylosis or arthritis in the neck, develops.
The degradation of the joints, bones, and discs of the cervical back of the neck is known as neck osteoarthritis, often referred to as neck arthritis or cervical spondylosis. Neck osteoarthritis affects over 85% of adults over the age of 60.
In addition to the neck clicking near the base of the skull, neck arthritis can cause neck pain, stiffness, tingling, and headaches. Moreover, causing muscle spasms and discomfort in the shoulders, back, thighs, upper legs, and buttocks, arthritis neck pain can occasionally be severe. When nerves are compressed by sagging backbones, additional symptoms can include weakness in the arms or legs, poor muscle control, and loss of bladder or bowel control.
WHAT CAUSES NECK OSTEOARTHRITIS?
The popular term osteoarthritis is also known as "wear-and-tear" joint inflammation. When the cartilage material discs between the cervical spinal column's bones, known as vertebrae are deteriorate or damaged, signs and symptoms appear. With time, these gel-like discs may also dry out and flatten which can lead to neck osteoarthritis. The following modifications could quicken the degenerative process :
Dehydrated discs begin to contract and cause increased bone-on-bone contact.
Discs that may bulge after cracking. The discs may compress the spinal cord's nerves.
The spine may develop additional bone, which covers the spinal cord's nerves in pressure.
The neck may become less flexible as its ligaments become stiffer with aging.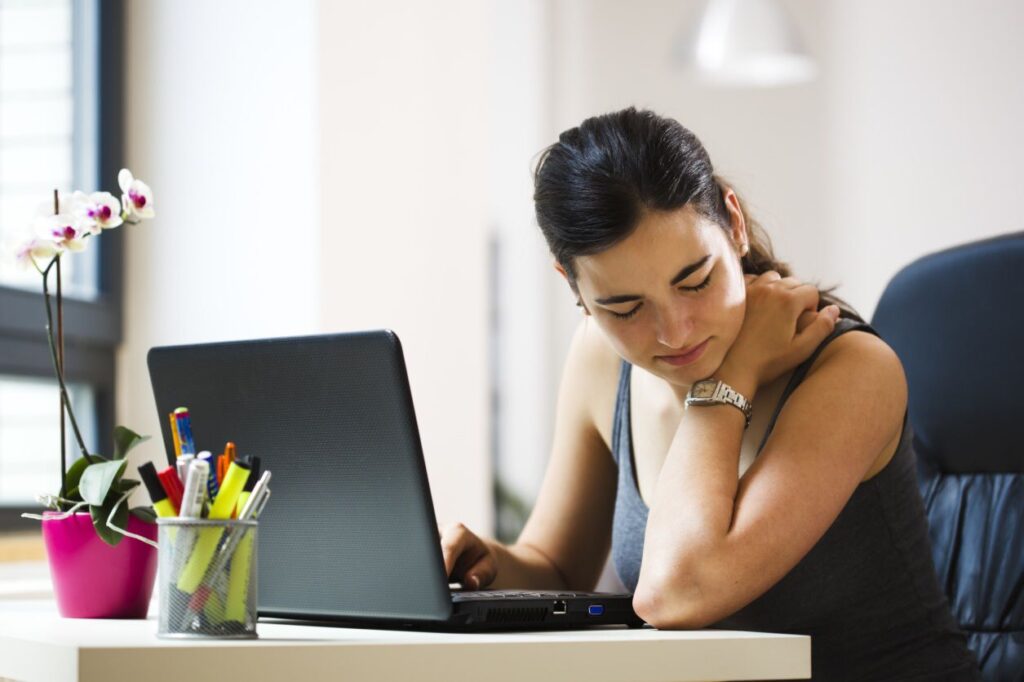 SIGNS OF CERVICAL OSTEOARTHRITIS
Although most people do not experience symptoms of neck osteoarthritis when they do, these are the most typical signs and symptoms :
Arms, shoulders, or neck discomfort or stiffness
Headache
Having trouble bending your neck or twisting your head
When you move your neck, it feels grinding.
The majority of cervical osteoarthritis symptoms get better with time and rest. Most often, pain is at its worst in the morning or evening.
Leg weakness, difficulty walking, and loss of balance
Bladder or digestive system control issues
Additionally, neck arthritis can make sleeping difficult and daily tasks difficult. Serious situations can lead to problems that are hindering and sometimes irreversible.
TREATMENT FOR NECK OSTEOARTHRITIS
Treatment for cervical osteoarthritis aims to reduce your pain, lower your risk of long-term damage, and assist you in getting back to your regular activities. There are two types of treatment: surgical and nonsurgical treatment but nonsurgical techniques are usually successful in curing your disease.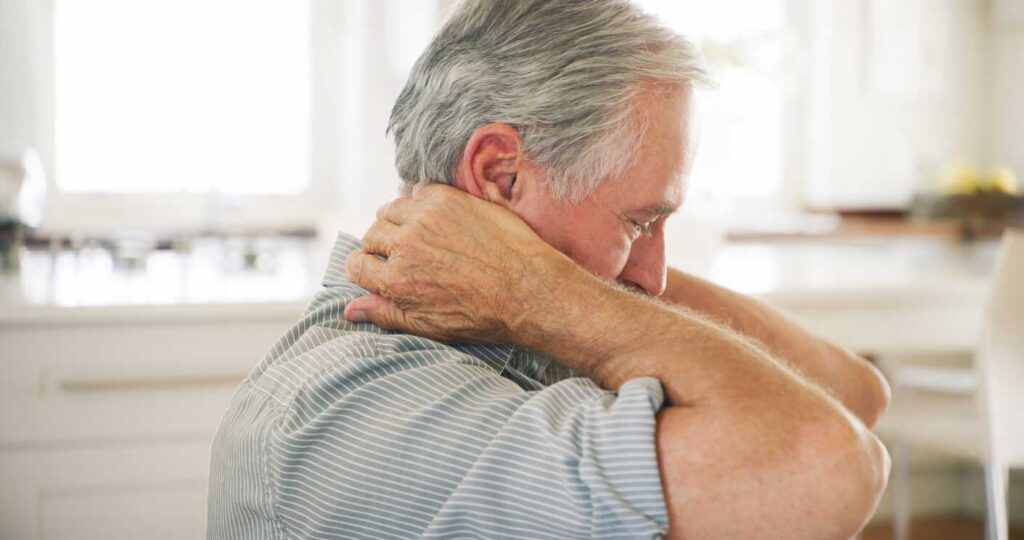 Surgical treatment
Anterior cervical discectomy and fusion (ACDF) is a surgical procedure that involves removing and replacing the intervertebral discs while fusing the surrounding vertebrae to prevent the neck from moving.
It is typically reserved for the most serious cases, in part because it doesn't always completely resolve the symptoms of neck arthritis and may only provide slightly to moderate relief. Any form of surgical procedure has risks associated with it.
Non-Surgical treatment
In many cases, neck joint inflammation is treated conservatively, saving considerably more harsh or intrusive therapy for unresponsive cases (significance immune to treatment).
Rest and cervical collar paralysis are often used as the first steps in the treatment of neck joint inflammation. Cold compresses or an ice pack can help ease discomfort, while a heated pad can make your neck more constricted.
To relieve joint pain and stiffness, the following over-the-counter and prescription drugs may be used :
Physical treatment :- Physical therapy aims to make your neck and shoulder muscles stronger to reduce pain, including exercise, yoga, etc.
Neck restraint or traction :–With neck traction, cervical traction widens the gap between the cervical joints and releases pressure on the cervical discs and nerve roots.
Medication :- Your doctor will first try over-the-counter medicines. You might also require muscle relaxants, anti-epileptic drugs, steroid injections, or nonsteroidal anti-inflammatory drugs if these therapies are insufficient.
---
Make a doctor's appointment at Specialty Care Clinics if your symptoms are affecting your capacity to carry out your daily tasks. Your doctor will create a treatment strategy tailored just for you.
Contact : (469) 545-9983 to book your appointment.