Keeping the blood sugar level in the normal range can be challenging for diabetic patients. This is because many things change your blood sugar level and sometimes it can happen unexpectedly.
For diabetes management, visit Specialty Care Clinics. Our doctors will do your health check-up and accordingly give you a management plan. For an appointment call (469) 545-9983.
Eating healthy can lead to healthy living, with or without diabetes. But if you are diagnosed with diabetes, you must understand how food affects blood sugar levels. It's not only the type of food you consume but also how much quantity you consume and the combination of food types consumed.
LEARN TO COUNT CARBOHYDRATES AND PORTION SIZES
The key to many diabetes management plans is learning to count carbohydrates, which often have the greatest impact on blood sugar levels. For those who take insulin with meals, it is important to know how many carbohydrates are in the meal and take the appropriate amount of insulin.
Learn the proper portions for each type of food. Writing down the portions of foods you eat often can help you plan your meals. Use a measuring cup or scale to ensure proper portion size and exact carb count.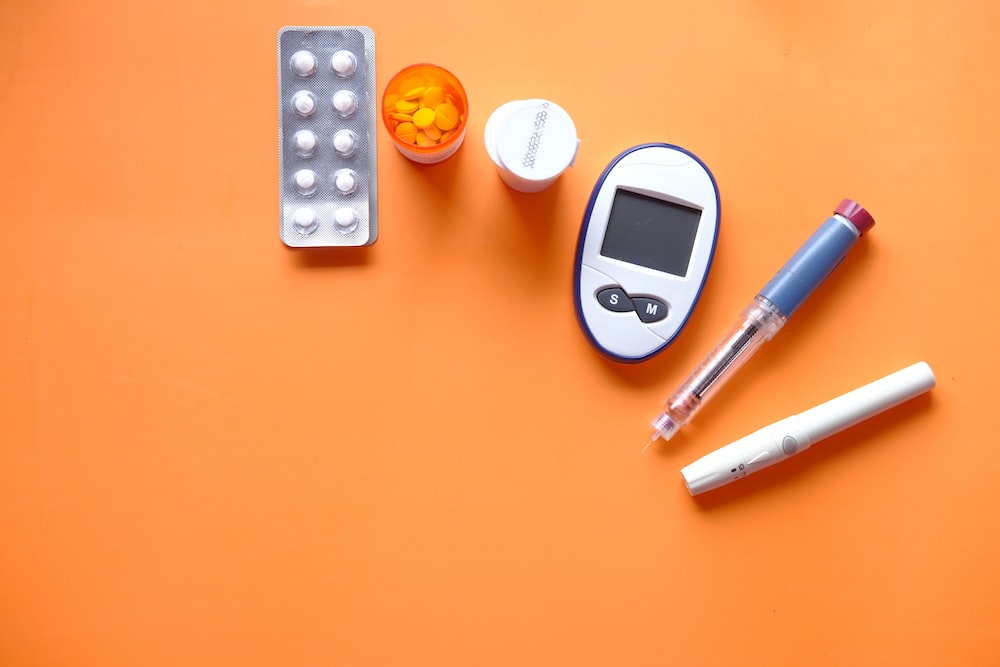 PLAN A BALANCED DIET
Prepare all meals in a balanced way. Mix as much starch, fruit, vegetables, protein and fat as possible into each meal. Be careful what type of carbohydrates you choose.
Some carbohydrates, such as vegetables, fruits and whole grains, are better for you than others. These foods are low in carbohydrates and contain fiber, which helps keep blood sugar levels stable. Talk to your doctor, nurse, or nutritionist about the best food choices and the right balance of food types.
COORDINATE MEALS AND MEDICATIONS
Consuming too little food while having diabetes medications, especially insulin can result in low blood sugar levels. Eating more food can cause a rise in the blood sugar level. Discuss with your doctor how to best coordinate meals and medication schedules.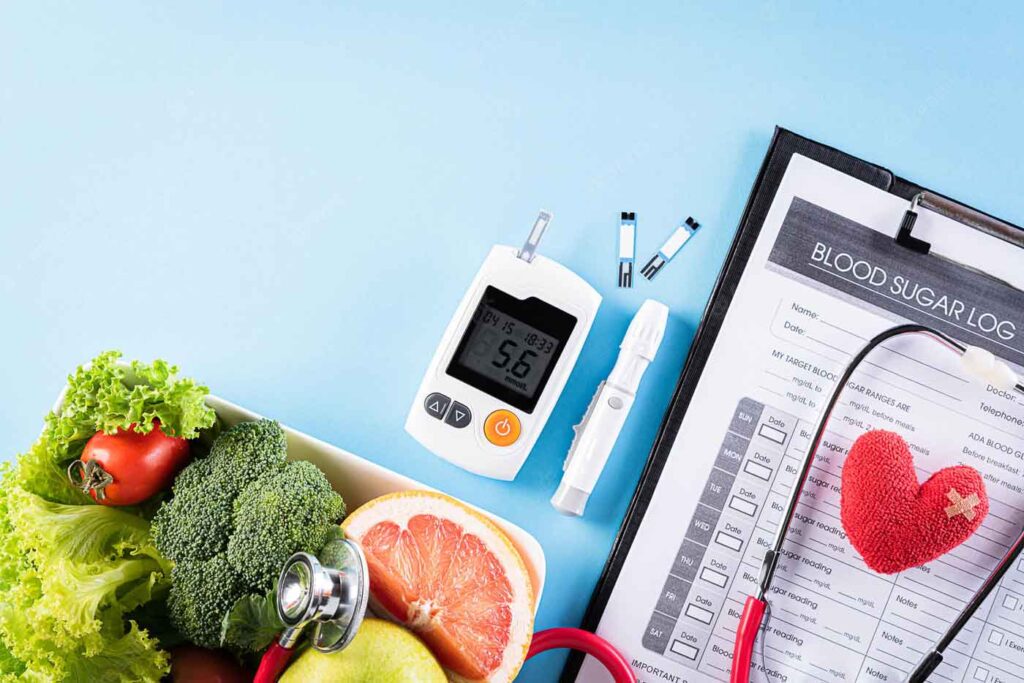 AVOID BEVERAGES WITH SUGAR
Sugary drinks tend to be high in calories and low in nutrients. It is also best to avoid these types of drinks if you are diabetic, as they raise blood sugar levels quickly.
The exception is hypoglycemia. Sugar-sweetened beverages such as sodas, juices, and sports drinks can be used as effective treatments to quickly raise blood sugar levels.
Physical activity is another essential part to manage diabetes. When you exercise, your muscles use glucose (sugar) for energy. Regular physical exercise also helps your body use insulin more efficiently.
These factors work together to decrease blood sugar levels. The more intense the training, the longer the effect lasts. But even light activities like housework, gardening, and standing for long periods of time can improve blood sugar levels.
DISCUSS WITH THE DOCTOR ABOUT YOUR EXERCISE PLAN
Ask your doctor what type of exercise will suit you. In general, most adults should do at least 150 minutes of moderate-intensity aerobic exercise per week. Aim to do 30 minutes of moderate aerobic activity on most days of the week.
If you have been inactive for a long time, your doctor may want to assess your general health before giving advice. He or she can recommend the right balance of cardio and strength training.
Make an exercise schedule.
Ask your doctor about the appropriate level of sugar before you begin the exercise.
Check your blood sugar level.
Stay hydrated.
Adjust the treatment plan as needed.
Insulin and other diabetes medications are designed to lower blood sugar levels when diet and exercise alone are not enough to treat diabetes. Medications you take for diseases other than diabetes may also affect your blood sugar levels.
PROPERLY STORE INSULIN
Improperly stored or expired insulin may be ineffective. Insulin is very sensitive to temperature extremes.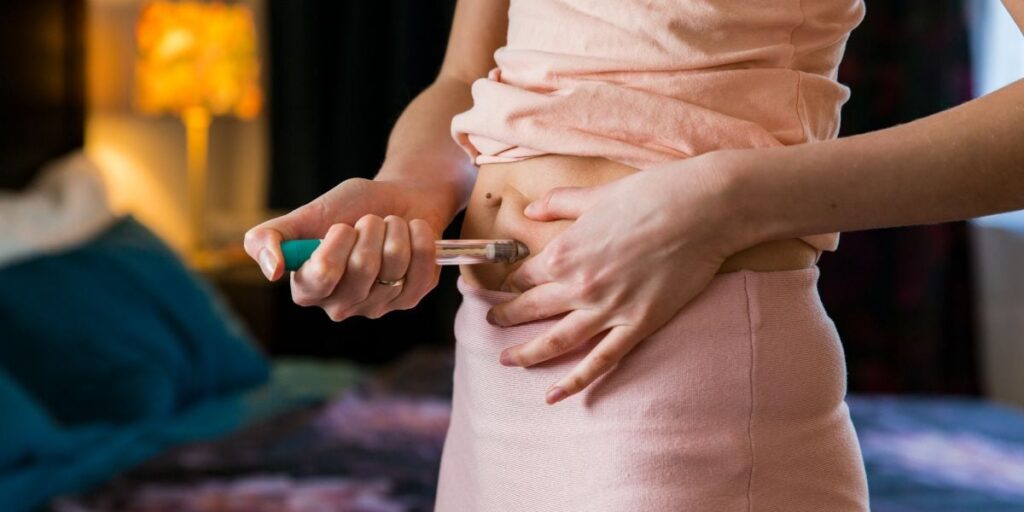 REPORT THE PROBLEM TO YOUR DOCTOR
If your diabetes medication causes your blood sugar to drop too low or is persistently too high, you may need to adjust your dosage and timing.
BE CAREFUL WITH NEW MEDICINES
If you are considering an over-the-counter drug or if your doctor is prescribing a new drug to treat another condition such as high blood pressure or high cholesterol, consult your doctor or pharmacist about whether the drug can affect blood sugar levels.
In some cases, another medication may be recommended. Always check with your doctor before starting any new over-the-counter medication to find out how it affects your blood sugar levels.
---
If you want to manage or treat diabetes, visit Specialty Care Clinics. Our doctors will give you a suitable plan to manage your condition. For booking an appointment call (469) 545-9983..