In Specialty Care Clinic, we offer a range of services related to neurosurgery that is undertaken by our specialist Dr. David L. Masel, a neurosurgeon. Multiple sclerosis is one of the services provided by us.
Multiple sclerosis is defined histopathologically as inflammatory demyelination in the central nerve system (CNS); the etiology (set of causes) is unknown. In simple terms, it is quite difficult to diagnose the symptoms because of their common resemblance with the symptoms of other conditions.
If you think your symptoms are of multiple sclerosis then go for a diagnosis and opt for suggestions from your doctor or medical professional. To know about the symptoms read further in the blog.
WHAT ARE WAYS TO CONDUCT DIAGNOSIS FOR MS?
For diagnosing, GPs (General Practitioners) use some tools. There are four common diagnostic tools that are used for validating MS (Multiple Sclerosis) by your neurosurgeon.
A neurological exam or neuro exam is an evaluation of a person's nervous system by doing an assessment of neuron and motor responses to check reflexes. Also, the patient's full medical history is reviewed.
MRI (Magnetic Resonance Imaging) of the neuroaxis (axis of the central nervous system) denotes the direction in which our nervous system lies.
Evoked potential testing measures the time it takes for the brain to respond to sensory stimulation either through sight, sound, or touch or measures the electrical activity of the brain.
Analysis of the spinal fluid or cerebrospinal fluid analysis is a way of finding conditions that can affect the brain.
A normal blood test is not able to detect the exact symptoms because of its similarities with other diseases, hence it can not conclude the exact result.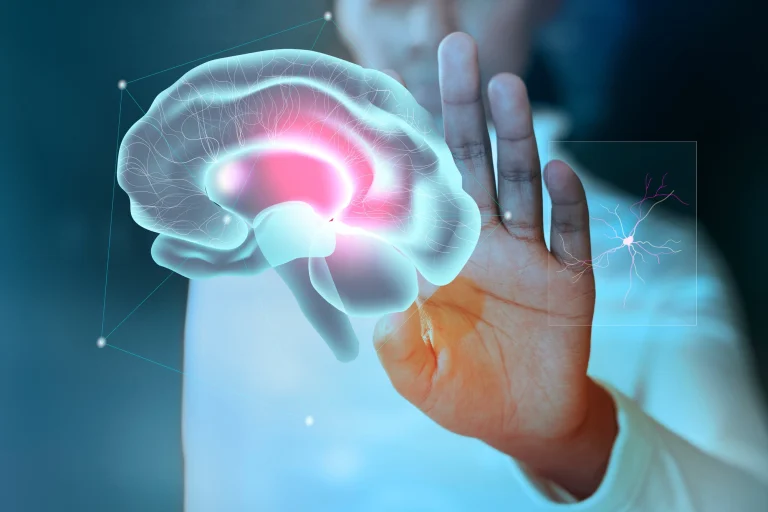 WHAT CAN BE THE SYMPTOMS OF MULTIPLE SCLEROSIS THAT ARE SIMILAR TO OTHERS?
There are many common symptoms of multiple sclerosis:
Fatigue
Eyesight or vision problem
Numbness or tingling sensation
Difficult in thinking, learning, and planning
Depression or anxiety
Problem in movement
Muscle stiffness, spasms, and weakness
Memory
Dizziness
Balancing problem
Issues in bladder
The percentage of people experiencing an attack while having MS is 85%. These attack symptoms are different for different people. Symptoms may vary from mild to severe for these people. Also depending on the area of MS, people can experience one or more symptoms.

TYPES OF MULTIPLE SCLEROSIS
Multiple sclerosis is categorized into four:
Clinically Isolated Syndrome (CIS)- This is described as the first episode of multiple sclerosis symptoms. It is not necessary for it develops further into multiple sclerosis. Occurs in young adults and affects the optic nerves, the brainstem, or the spinal cord.
Relapsing-Remitting MS (RRMS)- Also known as relapses or exacerbations. It is the most common disease that makes up 85% of diagnoses. It is a chronic condition of the central nervous system that progresses. In this condition, your immune system attacks myelin the protective layer around the nerve fibers. All this affects brain activity like the brain communicating with the rest of the body.
Primary Progress MS (PPMS)- The rate for this type of MS is 10%to 15%. It is hard to diagnose, by doctors. The symptoms slowly and gradually worsen. The symptoms do not relapse or remission over a period of time.
Secondary Progressive MS (SPMS)- This type of MS is the worst among all and your disability also gets worsen in it. Life expectancy decreases by 7 years more than those of the general population. The symptoms from the previous stage to this stage transfer slowly. The patient will no longer have relapses and if in some condition he faces the relapse then symptoms might be worse this time and getting more worse over a period of time.

IS MULTIPLE SCLEROSIS COMMON AMONG PEOPLE?
In the USA, nearly 1 million population is suffering from multiple sclerosis, and among those women cover most of the percentage. Since it is hard to diagnose, people tend to know about it around the age of 20 to 40 years.
WHO TREATS MULTIPLE SCLEROSIS?
A neurologist is one who treats multiple sclerosis patients. If your healthcare professional has diagnosed the symptoms then it is really important to get started with treatment as early treatment can slow the progression of the disease.
As per the required and needed treatment procedure, our neurosurgeon is highly advanced with the latest technology. To get treatment for your Multiple Sclerosis contact Special Care Clinic at 469-545-9983.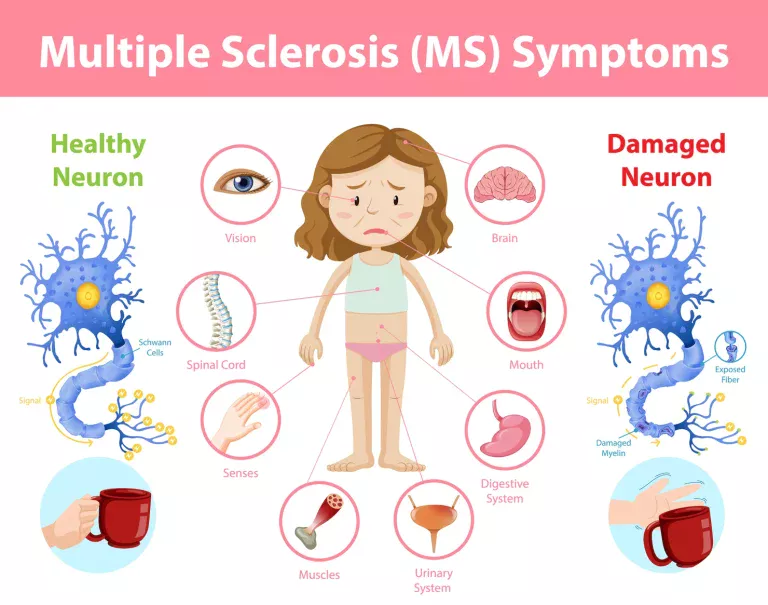 ---