Telemedicine or telehealth services are making headway in providing benefits in workers comp with innovative programs, that help employees obtain quick and convenient care. And telemedicine is the use of electronic communication, technologies to improve the patient's health status by connecting him or her with a healthcare provider who need not be at the same location.
Telehealth or telemedical may involve owners, pharmacists, or any health professional. Whether you are in the province, struck in traffic, or enjoying your holiday abroad telemedicine is there to provide you with the care you deserve.
Imagine you got injured while you are working and you should see the doctor and you decide to reach your phone to book an appointment but suddenly you remember that you have some other better options, that can really save your time and money: telemedicine allows you to get treatment from a doctor (not emergency care). No matter where are you, you just need a phone or a computer that is connected to the internet and you need a webcam to be visibly available for your doctor.
Telemedicine has many more benefits for people who live in medically underserved areas, telemedicine allows you to access primary care, and there are some doctors who may have been out of your reach. Telemedical is associated with most medical specialties such as primary care, mental and behavioral health care, neurology, cardiology, and many more multiples of specialists.
But there is a bit of difference between telly health and telemedicine: Telehealth means you can use any technology that enables it to store, analyze and share information, it includes practice management systems, patient portals, and mobile health applications. But telemedicine includes the use of telecommunication systems for doctors, it helps to see their patients with video.
Every day, people need to travel to access health care but through telemedical, you can meet your doctor without any appointment. It is just so easy just grab your phone and call your telemedicine doctor if you feel sick. Nowadays everything is connected through the internet and all mobile devices. But do you remember that just 10 years ago smart phones didn't exist and while a select few had GPS and most of us had paper maps we decide to go on a trip. Every day the number of users who use the internet or devices is increasing, and everyone is more connected. And do you know you can even connect to a doctor using technology, then it's time to know that telemedicine is a tool that allows you to connect with doctors through the internet.
CAN TELEMEDICINE SERVE WORK INJURIES?
Yes, doctors can treat certain work injuries through telemedicine. And of course, telemedicine is not applicable for all injuries such as emergency medical treatment or emergency surgeries. However telemedicine is very beneficial for non-emergency work-related injuries, and appointments can be done through video conference.
CAN YOU SCHEDULE AN APPOINTMENT WITH THE WORKER'S COMP DOCTOR?
Yes, you can, and also your workplace can do that. Telemedicine can be an advantage for many of the employees out there who return back from the work. The telemedicine workers can meet the doctors during the work day or during the break times, this makes sure that the worker doesn't miss a day of work.
If you want to schedule a telemedicine appointment for a work-related injury please visit https://specialtycareclinics.com/ and call (469) 545-9983 to book an appointment.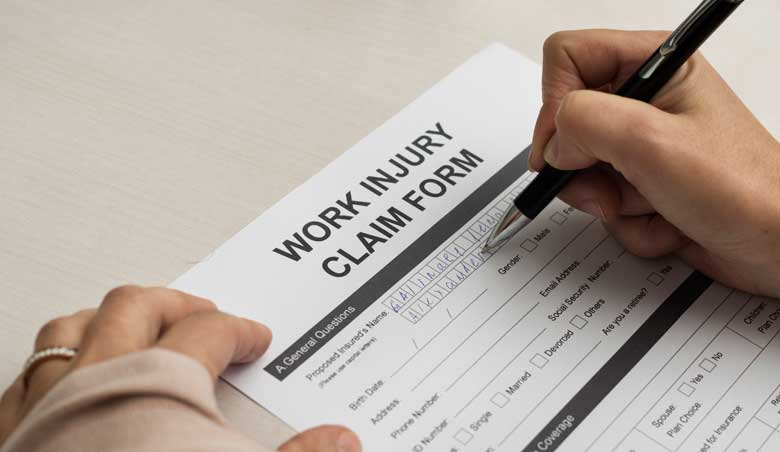 WHAT IS THE COST OF A WORKERS COMP TELEMEDICINE APPOINTMENT?
It absolutely depends on the doctor or doctor's office. But however, the fee will be paid by the insurance company or an employer so it is necessary to check with your insurance company or with your employer, whether they can cover the telemedicine appointments or not.
But if you need surgery for a work injury, any doctors through telemedicine can't do this online. So you have to visit the doctor's office or hospital to get your surgery done. But you have the option to use telemedicine to follow up on your appointments after the surgery. Telemedicine can be an advantage for both the patient and the physician. Telly health is a delivery of health service, across a distance. It's a video conference that connects patients to doctors.
WHAT ARE THE TYPES OF TELEMEDICINE?
Store and forward: Store and forward telemedicine implies sharing necessary patient information and images with another specialist.
Telemonitoring: it means using a variety of technologies for remote monitoring.
Real-time telemedicine: real-time telemedicine provides urgent medical advice to patients who need it.
WHAT SERVICES CAN BE PROVIDED THROUGH TELEMEDICINE?
Cold and flu
Vomiting
Earache
Allergies
Pinkeye
Nausea
Sore throat
Sinus pain
WHAT ARE THE ADVANTAGES OF USING TELEMEDICINE?
You don't have to leave your home or work to meet the doctor.
Telemedicine serves immediate assessment, triage, and diagnosis of workplace injuries or illnesses.
Workers can get efficient and personalized treatment through telemedicine.
Telemedicine eliminates waiting times or appointments for workers.
Telemedicine services cost-saving treatment.
Telemedicine elevates regular visits to the clinic.
Through telemedicine, workers can meet doctors at any time.
Telemedicine helps workers with chronic conditions.
Telemedicine can bring treatment to your workplace.
Telemedicine is better access to care.
Faster claims closings.
Greater employee satisfaction.
WHAT IS THE PROCESS OF WORKER'S COMP IN TELEMEDICINE?
The employee must report the injury within 30 days.
Option for a telemedicine visit.
Bills pool.
Billing amount under contract or medical fee guidelines.
Audits bills for reasonable and necessary medical care.
Pays or denies bill.
---