We all know that sleep is important to our health and how getting 7-9 hours of sleep a night helps our mental, physical, and emotional health. Despite this, an estimated 50 to 70 million Americans struggle to get enough sleep on a regular basis.
Women get tired more easily than men. A 2017 study published in the Journal of Clinical Sleep Medicine found that more than men, women are likely to suffer from sleep disorders, feel the effects of these disorders more frequently, and consequently sleep-related memory and concentration.
IS SLEEP REALLY IMPORTANT?
Sleep affects many bodily functions, including metabolism, blood sugar control, appetite, cravings, digestion, body temperature, hormone release, memory, mental health, and recovery.
Therefore, sleep deprivation (less than 7 hours per night) is associated with various health conditions such as insulin resistance, diabetes, obesity, cardiovascular disease, hypertension, depression, anxiety, bipolar disorder and seasonal affective disorders.
And beyond what's going on inside our bodies, we can all relate to the feeling of inadequate supply: Slow reaction times, reduced focus and productivity, reduced tolerance to stressors, And after a short night's sleep it's more difficult to make sound decisions, getting through the day, seems impossible.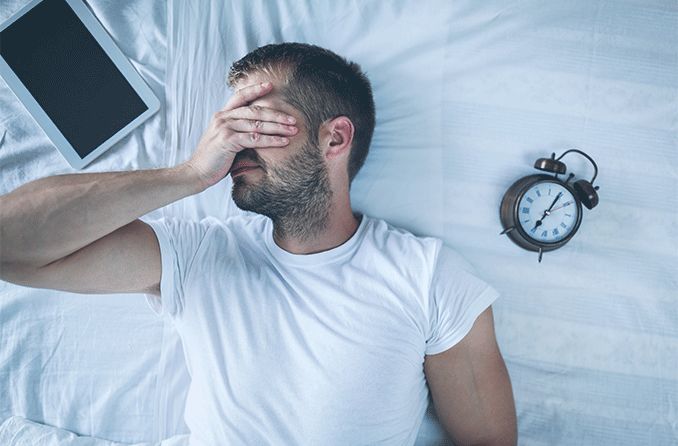 ‍WHAT DO WE DEFINE AS GOOD SLEEP?
Sleep duration varies throughout life, but the average healthy adult should aim for 7-9 hours of sleep per night. But good sleep goes beyond quantity. Quality sleep is defined as falling asleep easily and continuously, not waking up completely during the night, not waking up too early, and feeling refreshed in the morning.
WHAT GOES ON BEHIND THE SCENES IN OUR BODIES TO AFFECT OUR SLEEP?
The body maintains an internal "master clock" that coordinates multiple cycles known as circadian rhythms, which repeat on a 24-hour basis. Both humans and animals have different mental and physical systems that are regulated by their own circadian rhythms. For example, our digestive system follows its own rhythms that help regulate blood sugar levels when we are asleep and when we are awake.
Our master clock is directly affected by changes in the environment, especially light. This explains why our circadian rhythm is linked to a day and night cycle.
A BRIEF OVERVIEW OF SLEEP HORMONES
Two important hormones that regulate the sleep-wake cycle are cortisol and melatonin.
Cortisol is produced by the adrenal glands. Although it affects many systems in the body, including the metabolism and immune system, it is best known for its role in the body's response to stress. Cortisol levels rise two to three hours after you fall asleep and continue to rise until they peak around 9:00 in the morning. A short-term release of cortisol is important. Cortisol helps us wake up in the morning and respond to stressful situations. However, if cortisol levels remain elevated for too long or if cortisol is released at the wrong time, adverse health effects such as sleep disturbance and weight gain can occur.
Cortisol levels drop throughout the day until they reach their lowest concentration around midnight. As soon as the cortisol levels drop, melatonin levels rise.
Melatonin is a hormone the brain and gut bacteria produce in response to darkness. Melatonin has a variety of functions but is best known for its role in increased fatigue. Our melatonin levels spike a few hours before our normal bedtime. Darkness indicates the release of melatonin, while light inhibits melatonin.
WHAT HAPPENS JUST AFTER A SINGLE NIGHT OF POOR SLEEP?
Our appetite grows, and we consume more.
We have cravings and an incline towards higher-carbohydrate, higher-fat meals.
Despite our best efforts, our blood sugar levels fluctuate.
Our energy levels are low, and we are not as driven.
We do not recover from stressors, whether from life, job, or exercise, and as a result, we may remain stressed.
We have a more difficult time gaining muscle.
Our immune system suffers as a result of inflammation, and we may become ill more frequently.
Our digestive health may deteriorate.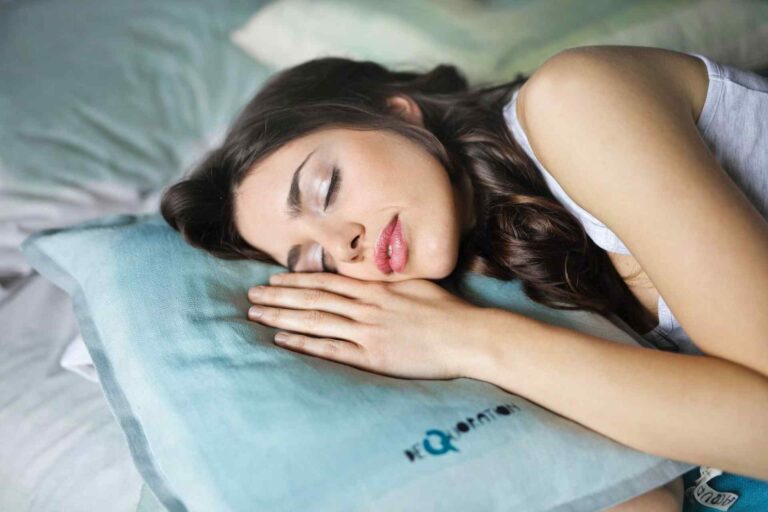 ---
To solve your sleep-related problems visit Specialty Care Clinics, our experienced doctors will help you with sleeping issues.