Fingers have a very important place in the structure of human bones. Pain in the finger of the hand gives great pain. There are 5 fingers each located on the far side of the hand. Under normal circumstances, humans have a total of 20 fingers, including hands and feet. In these, nails develop in the form of bones till the root. The 5 fingers of the hand are also known as thumb, ie, thumb, index finger, middle finger, ring finger and junior, which have a very important contribution in our daily life.
In the event of pain in the finger, the person gets in trouble. This is bound to affect the daily lifestyle. Today, from this article, the reason behind finger pain, along with the symptoms, we will discuss some such aspects of diagnosis, which can be avoided to a great extent by implementing such problems.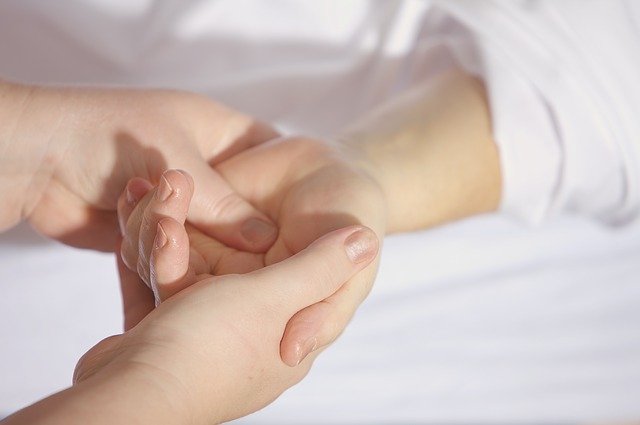 MAJOR CAUSES OF FINGER PAIN
Injury to finger or at wrist
Numbness in the hands is experienced due to the occultation at the wrist. Due to this, it is natural to have pain in the finger of the hand. Human fingers rest on the wrist. It is also common for them to have pain due to excessive physical exercise or hard work. This type of problem also occurs at the change of time due to old injury.
If at any time in life you have had to face any injury or sprain due to any reason and you have not treated it properly, then this can cause pain in the finger of the hand
Sprain or stiffness at wrist
There can also be a pain in the finger due to sprain or stiffness during any sport or work.
Lack of calcium
The biggest reason behind the pain in fingers is due to lack of calcium along with arthritis. Because of this, this type of problem takes a widespread form.

Changing weather also brings pain in the finger
With the change of season, pain in fingers may start to flourish. The winter season is the most favorable time for such diseases. During this season, due to contraction in the muscles attached to the bones, there is a change in the condition of blood circulation, due to which there is pain in the hands and toes.
Arthritis
Apart from this, even if a person is affected by arthritis or joint pain, it is considered a normal thing to have pain in this season. Along with winter, there is also a complaint of pain in the finger during rainy days.
Finger pain in men
Due to some differences in the physical structure of men and women, it is natural for many problems to appear in different situations.
Due to excessive physical exertion, there remains such danger due to injury, sprain, or infection of the palms.
Due to some internal diseases such as bone infection, there is also a complaint of pain in the finger.
Apart from this, lack of calcium in the body and increased level of urea is also considered a big reason.
Finger pain in women
Hormonal activities change rapidly in women. With such a change, there is a pain in the finger of the hand. Behind such a change, a condition of contraction arises in the toes of the hands.
Calcium and iron deficiency also manifests as finger pain in women during menstruation. In menopausal women who are on the slope of age, this problem arises due to arthritis.
Injuries or stiff fingers also become the cause of pain due to inconsistencies in domestic work.
By the way, many times genetic conditions have also been considered as a big reason behind such problems.
MAJOR SYMPTOMS OF FINGER PAIN
Finger pain is known to be a common condition if its effect is due to a simple injury or sprain. Tingling in the palm, numbness is considered major symptoms of pain in the finger of the hand.
Cracking or swelling in any part of the finger is also considered a symptom of this type of problem.
Feeling of pain in moving fingers or sudden occurrence of a condition like a lump in their joints.
Symptoms of swelling and pain also arise in the lower part of the palms, including changes in the nails.
Sometimes such symptoms also appear with rashes and itching on the skin.
Finger pain causes, symptoms and management
MANAGEMENT OF FINGER PAIN
There are many factors behind finger pain. Yes, by taking some precautions one can avoid such a situation to a great extent.
Never get addicted to smartphones. Avoid typing on social media with your phone in hand for hours while chatting.
Urea starts to accumulate in the body only due to the disruption of food, so eat a balanced diet Always adopt a positive attitude
Consume plenty of calcium. If there is no deficiency of an element like calcium in the body, then, you will not have to face a problem like pain in the finger.
Do not put too much pressure on the palms during sports and household activities along with more physical work.
Doctor checks patient
By taking some such measures, such painful situations can be avoided to a great extent.
---
If you or anyone you know is suffering from any kind of finger pain, call us today at (469) 545-9983 to book your appointment with our expert doctors.