Foot pain can significantly impact our daily lives, making it essential to understand its causes and symptoms. Various factors can contribute to foot pain, including injury, overuse, medical conditions, and poor footwear choices. By recognizing the signs and symptoms, you can better understand the root cause of your foot pain and seek appropriate treatment.
DIAGNOSING FOOT PAIN: THE IMPORTANCE OF PROPER ASSESSMENT
Accurate diagnosis is crucial for effective foot pain treatment. Consulting a foot pain specialist at Specialty Care Clinics ensures a comprehensive assessment of your condition. Through a combination of physical examination, medical history review, and diagnostic tests, our experts can identify the underlying cause of your foot pain. This personalized approach enables us to develop a targeted treatment plan tailored to your specific needs.
EXPLORING PAIN SOLUTIONS: NON-SURGICAL OPTIONS FOR FOOT PAIN RELIEF
At Specialty Care Clinics, we offer a range of non-surgical treatment options to alleviate foot pain and promote long-term relief. These approaches focus on addressing the root cause of the pain, rather than merely masking the symptoms. Our foot pain specialists may recommend:
Physical Therapy: Targeted exercises and stretching routines can help strengthen the muscles and improve the flexibility of your feet, providing relief from pain and enhancing overall foot function.
Orthotic Devices: Custom orthotic inserts or shoe modifications can correct foot alignment, distribute pressure evenly, and provide support to alleviate pain caused by structural abnormalities or faulty foot mechanics.
Regenerative Medicine: Innovative therapies such as platelet-rich plasma (PRP) injections or stem cell treatments promote tissue healing and regeneration, helping to reduce inflammation and alleviate foot pain.
Minimally Invasive Procedures: In some cases, minimally invasive procedures like nerve blocks or radiofrequency ablation may be recommended to target specific sources of foot pain and provide long-lasting relief.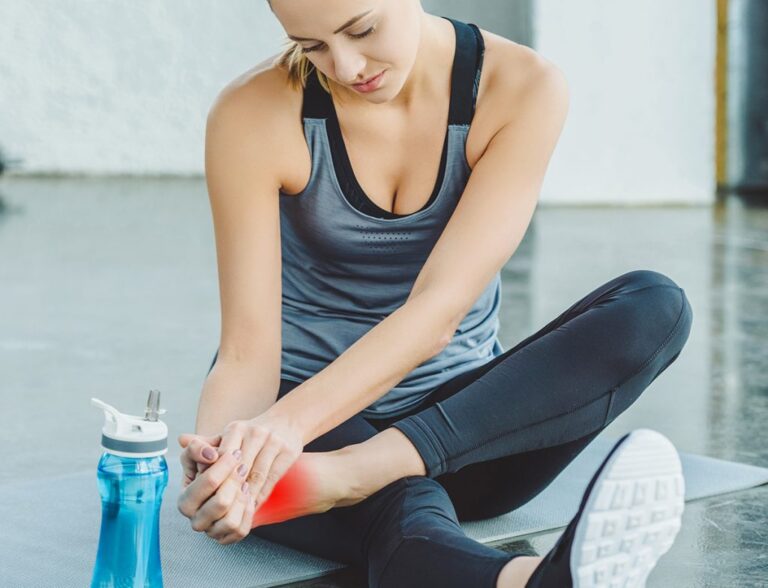 EMPOWERING YOUR JOURNEY TO PAIN-FREE FEET: OUR PATIENT-CENTERED APPROACH
We understand the impact that foot pain can have on your quality of life. That's why our patient-centered approach ensures that your unique needs and goals are at the forefront of your treatment plan. Our foot pain specialists will take the time to listen to your concerns, thoroughly explain your diagnosis, and collaborate with you to develop a personalized treatment approach.
We believe in a multidisciplinary approach to foot pain management, collaborating with a team of experts including physical therapists, orthopedic specialists, and pain management physicians. This comprehensive approach ensures that you receive the most effective and comprehensive care available.
TAKE THE FIRST STEP TOWARDS PAIN-FREE FEET
If foot pain is limiting your mobility and affecting your quality of life, don't wait any longer to seek help. Contact Specialty Care Clinics at (469) 545-9983 to schedule a consultation and start your journey towards pain-free feet. Our experienced foot pain specialists are dedicated to providing expert care and customized treatment solutions to help you regain your mobility and live your life to the fullest.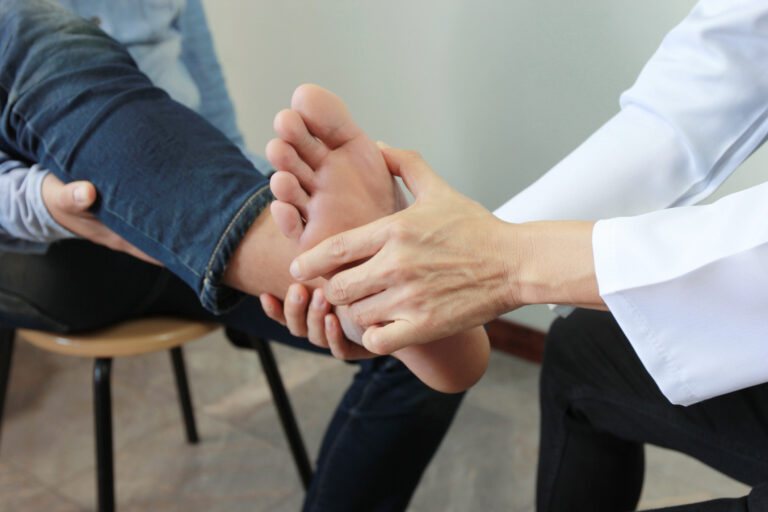 EMBRACING PAIN-FREE FEET WITH SPECIALTY CARE CLINICS
Don't let foot pain hold you back from enjoying life to the fullest. With expert foot pain treatment, you can take control of your well-being and experience the joy of pain-free feet. Through a comprehensive approach that focuses on accurate diagnosis, personalized treatment plans, and a patient-centered approach, our foot pain specialists are committed to helping you find long-lasting relief. Contact us today and start your journey towards pain-free feet.
---