Varicose veins are a common and occasionally uncomfortable disorder that affects both men and women equally. Varicose veins are typically visible on the skin's surface and can resemble swollen, twisted, or bulging veins. Although varicose veins are frequently thought of as an aesthetic issue, they can have a detrimental effect on your health.
By the end of the day, your legs definitely hurt if you spend a lot of time on your feet. Yet you can also see certain veins that look larger. You can feel a little discomfort from these veins, or you might not even be aware of them. In either case, untreated varicose veins could be dangerous to your general health.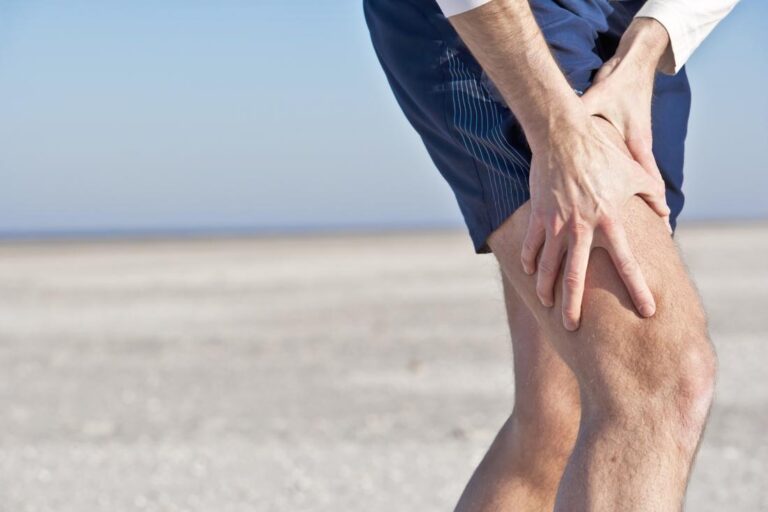 DO YOU HAVE VARICOSE VEINS? HERE'S HOW TO CHECK
When your veins are smooth and straight, you don't see them in your arms and legs. Yet, if you have varicose veins, you will undoubtedly notice them. Varicose veins look twisted or curved and are frequently larger.
Just about any vein in your body can develop a varicose vein, but it's more typical to have them in your legs. Why? Being on your feet all day puts additional strain on these veins.
Varicose veins are frequently just an aesthetic issue, meaning you don't care about them despite the way they seem. But occasionally these veins hurt and make you uncomfortable. Voici some signs that your veins may be unhealthy :
The vein itching
Aching after standing or sitting
Your legs are swollen
Burning in the vicinity of the vein
Achy, worn-out legs
The color of a vein can also be used to determine whether it is varicose. The veins protrude from your skin more than a standard vein and are typically purple or blue.
THE DANGER OF IGNORING VARICOSE VEINS
Serious health issues might result from ignoring varicose veins. These may result in blood clots, skin ulcers, and deep vein thrombosis, which may be fatal if left untreated. A reduction in blood circulation brought on by varicose veins may also result in skin deterioration and discoloration.
It's critical to get medical assistance as soon as you feel you may have varicose veins. Your doctor can do a diagnostic examination to evaluate the condition and choose the best course of treatment.
ALTERNATIVES FOR VARICOSE VEIN THERAPY
Compression stockings may occasionally be suggested by your doctor to help with leg circulation and ease discomfort.
Radiofrequency ablation, adhesive ablation, and sclerotherapy are other non-surgical and minimally invasive therapeutic options.
Sclerotherapy involves injecting a substance into the vein to cause it to collapse and finally dissolve.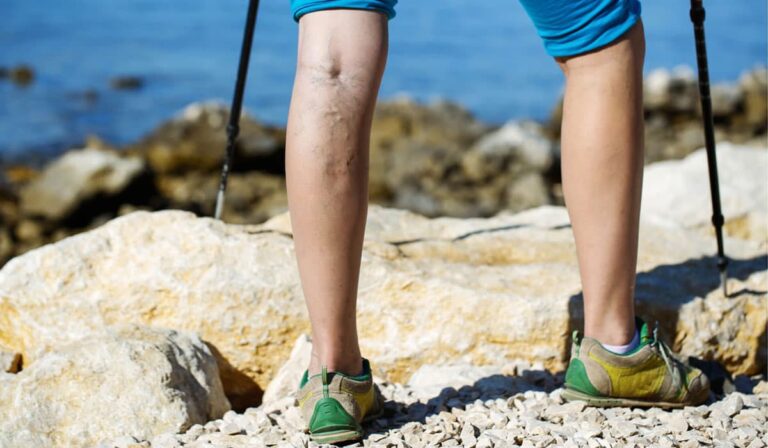 HEALTHY ADVICE TO AVOID VARICOSE VEINS
While there may be a genetic component to varicose veins, there are a number of lifestyle choices that can help prevent or treat them.
Varicose veins can be avoided by maintaining a healthy weight, exercising frequently, and avoiding long periods of sitting or standing.
Avoiding wearing tight clothing and wearing high heels can also help prevent varicose veins from developing because these items can impede blood flow.
FIND RELIEF FROM VARICOSE VEINS
If ignored, varicose veins, a frequent problem, could have a detrimental effect on your general health. In order to avoid significant health problems, it's crucial to see a doctor as soon as you suspect you have varicose veins. Varicose veins can be treated, and adopting healthy lifestyle practices can delay their onset.
---
Don't continue to live with varicose veins. Contact Specialty Care Clinics at (469) 545-9983 to make an appointment.